Bisnow's Digital Summit: Louise Ioannou on the key trends to watch for developing future workspaces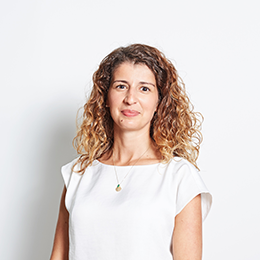 Recently, our leasing manager Louise Ioannou joined a virtual panel as part of Bisnow's Digital Summit with sector experts from Arcadis, Oxford Properties Group, Basha-Franklin and Produktiv to discuss the defining digital trends shaping future workplaces and evolving the landlord-tenant relationship. With the rapid acceleration of technology and the upheaval to traditional working habits, occupier demands are evolving fast. We all know that flexibility is key, but what else can companies do to ensure they deliver the best possible experience for the people they build for?

As the panel discussion got underway, three clear themes began to emerge…
Connectivity is key
The transition to dynamic working was already in motion even before the pandemic struck, but COVID-19 hit fast-forward on the process, embedding remote work structures fully into all our lives. It became immediately clear that connectivity, both in digital terms, but also more broadly in the sense of social connections, would be fundamental to establishing successful work styles and employee engagement. Whilst social distancing will ease, dynamic working patterns are here to stay and the need for seamless connectivity is key.

This fact was underlined from the very outset of the discussion by our own Louise Ioannou who emphasised that it is vital for developers and landlords to be on the front foot in delivering the digital infrastructure necessary to support occupiers' smart technology requirements as they inevitably adapt and change over time.  Embedding a digital backbone to our buildings to support our tenants is a central component of HB Reavis' strategy and one which has come to the fore as a result of lockdown through our smart workspace platform, Symbiosy. 
The importance of digital connectivity was underlined by Martin Silvester, Global Director for Workplace at Arcadis, who stated that buildings need to be "really digitally friendly" in order to faultlessly integrate the varied, complex and intelligent digital platforms being used as commonplace by occupiers.
By monitoring information and data – be it meeting room occupancy or air quality – buildings can be optimised for performance and, consequentially, for profit. In other words, tech-led buildings are key to the future of the workplace.

Fundamental to digital connectivity is physical connection. The importance of social relationships, both in our home and work lives, has been accentuated more so than ever before as those bonds have been severed over the past year. As Louise stated, it's crucial for landlords, designers and occupiers to be more connected and engaged in the conversation together in order to deliver the best and most effective products in a post-pandemic world. This was a point unanimously agreed upon by all experts on the panel.
Fostering digital creativity

With all this data at our fingertips, the next step is to make the magic happen: turning those numbers into tangible benefits for occupiers.  
At HB Reavis, this has been brought into fruition by Symbiosy, our workplace tech platform which takes workplace data and transforms it into comfort and productivity-enhancing insights: from analysis of indoor air quality to temperature and humidity monitoring and regulation, to space utilisation insights. Taken to its full potential, this tech can tailor the working environment and personalise it for individual wellbeing.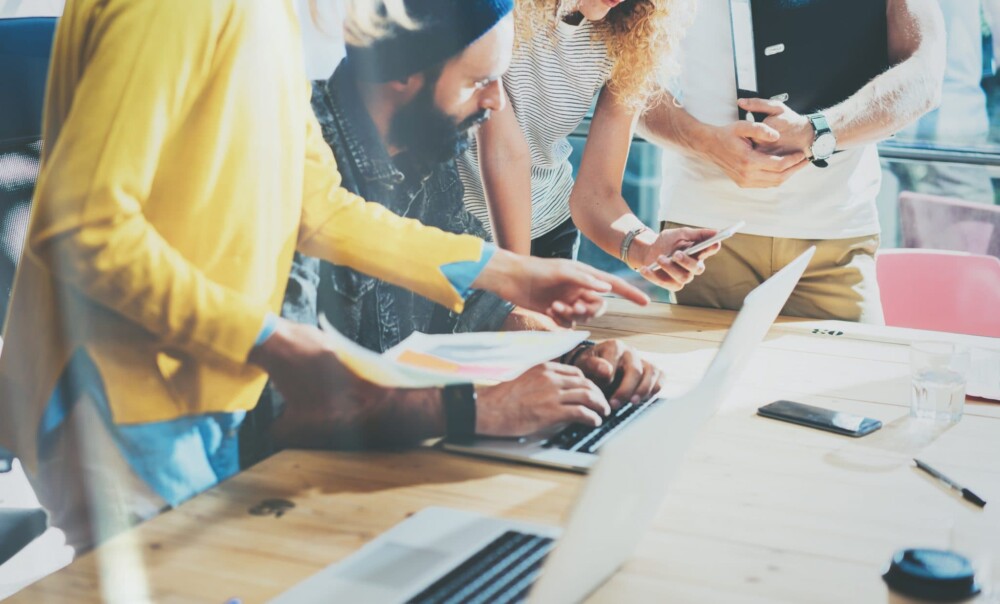 Adam Blaskey, Chief Vision Officer at Producktiv, noted that digital creativity isn't just about understanding tenant needs in the here and now. It's about supporting occupiers with their future needs, including the ones they may not even be aware of themselves yet. This point was further reinforced by Louise who highlighted that innovative, forward-thinking tech is at the heart of all our initiatives, such as our building concierge app being rolled out at Bloom Clerkenwell.
HB Reavis has long been championing the move to digital fluency within real estate, and the pandemic has placed it firmly at the top of the agenda more widely across the sector. Gone are the days of 9-5, seven days a week in the office. Hybrid working patterns will become the norm and our smart buildings will both enable and enhance these future flexible workstyles.

Using tech to drive customer experience
At the heart of complex terms like 'data-driven initiatives' and 'intelligent building solutions' is something more universally recognised: purpose.  

People don't want to go into the office to attend hundreds of meetings. They are looking to fulfil a certain purpose, be it quality focus time, collaboration on a project or socialising with their colleagues. They are looking for something they cannot find while sitting alone behind a screen at home. Meanwhile, employers are paying increasing attention to the neurodiversity of their workforce and are looking for ways to get the best out of unique individuals.
This is where we see the increasing integration of work and wellbeing, the blending of the hospitality and office sectors. As Rachel Basha-Franklin put it, "people don't want to come back to a factory farm of desk space."
Louise rounded off the panel with a call to action: developers need to put the focus on diversity of space and the importance of wellbeing. This approach is embodied in all HB Reavis' projects, from One Waterloo, one of the capital's largest redevelopment projects designed with wellness and sustainability at its core, to Worship Square, our first post-pandemic workspace scheme that sees in-house fitness, coworking space and sustainability as an integral part of the offering. Understanding and supporting the perfect end user experience is central to achieving success in developing workspaces beyond the pandemic.