Getting a First Look Around Bloom Clerkenwell!
We recently hosted some very special preview tours to soak up the last of the summer sun at Bloom Clerkenwell! Don't worry if you missed out, you can check out our virtual 360 tours below.
Our construction team have been working hard to get Bloom Clerkenwell on track for its completion in Spring 2021. We are excited to see progress on-site, so we couldn't wait to share previews of the building to guests through some guided tours! Of course, we made sure everyone was safe on-site with some '2020 essential gifts' including face masks and hand sanitizer.
Building preview tours showcased the 145,000 sq ft Bloom Clerkenwell, which is centred around wellbeing, sustainability and digital connectivity.
Our employee-first attitude has motivated us to create additional spaces that extend "beyond the desk" and create a positive experience for future occupiers.
Through our campus-like healthy amenities such as the fitness studio, generous cycling facilities with direct Cycle Superhighway access, as well as our ground floor lounge and two retail spaces, all support healthy and active lifestyles.
The generous 15,400 sq ft terrace offering (across 4th, 6th, 7th floors) create an extension of the office through outdoor spaces for meetings, yoga classes or social events. We've also been able to create a dedicated communal terrace zone on the 7th floor for all occupiers to enjoy.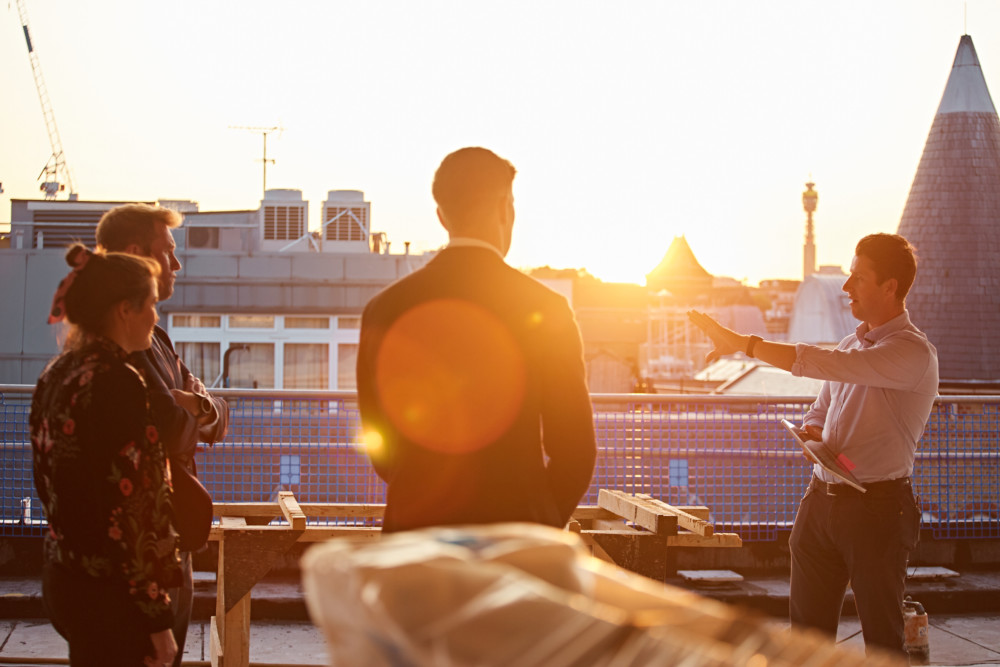 Bloom is an ideal space for those active commutes, by catering for over 240 bikes on the ground floor which can be accessed directly from the Cycle Superhighway. And, with the shower and changing facilities, it's a seamless journey from bike to desk.
Bloom will be one of the first buildings in London to target the highest accreditations for WELL, BREEAM and WiredScore underpinning our commitment to enhancing wellbeing and sustainability.
It has enhanced fresh air provisions and is also powered by Citigen, preventing the need for carbon-heavy boilers and chillers within the building.
Not only is Bloom creating a new workspace that businesses need to thrive, it will be actively integrated with the local community through two ground floor retail spaces along Farringdon Road and Cowcross Street
Our ambition is that Bloom helps attract even more forward-thinking businesses to what is an already dynamic part of the city.
Everyone needs some flexibility
Employees are looking for increased flexibility in their working day and as we all know, companies are evolving the way they use their offices. Offered alongside HB Reavis' workspace as a service brands, we have launched a new tech-led "ready to work" offering at Bloom, incorporating our tech platform Symbiosy. Companies choosing the 'ready to work' space will benefit from tech enhanced workspaces and a tailored approach to the design and fit-out that's rooted in wellbeing. They'll also receive a flexible approach to leasing that fits around their company needs.
Once opened, HB Reavis' customer service platform "MORE" will be available to all occupiers at Bloom, offering everything from reception services to special events, bike-sharing and fitness activities – all accessible from a single mobile app. Increased engagement with employees and digitizing the work-life experience can enhance talent attraction and retention.
Our tours rounded off on the 7th floor terrace, which gave guests a taster of what Bloom's stunning views and provided a sneak preview of what Bloom would be like once open.
Check out the 7th floor views across the London skyline!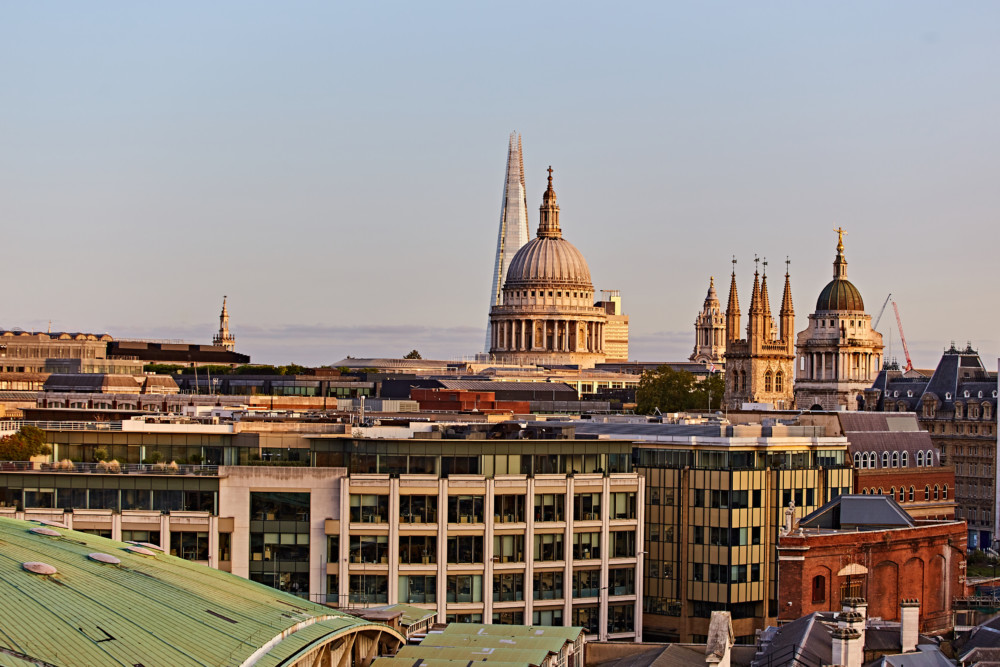 Missed out? Why not try a tour of the building here.
You can also find out more about Bloom here.
Follow Bloom Clerkenwell on Instagram for the latest updates.