Property and Facility Management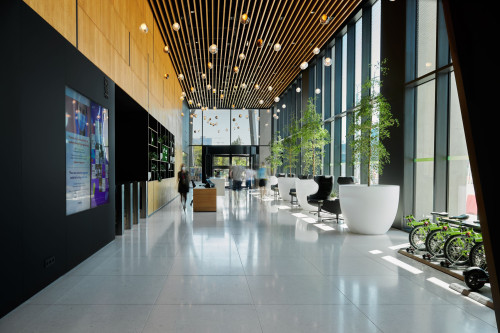 Property management
It is essential for us to have a close relationship with our customers and know their needs so we can provide them with a unique experience in our buildings. Our team of property managers are the point of contact for all our clients. They take care of end-to-end property management with a focus on delivering remarkable experiences from our buildings to everybody who enters them.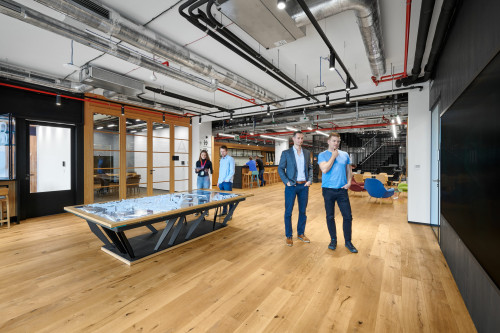 Facility management
Our facility management team constantly monitors and optimises building operations. They ensure all building facilities run smoothly and efficiently with a strong focus on maintaining a sustainable, safe, clean and functional environment.
Our helpdesk is available 24/7 as an accessible client portal. It covers security services, cleaning services, landscaping, greenery, office stationery and waste management.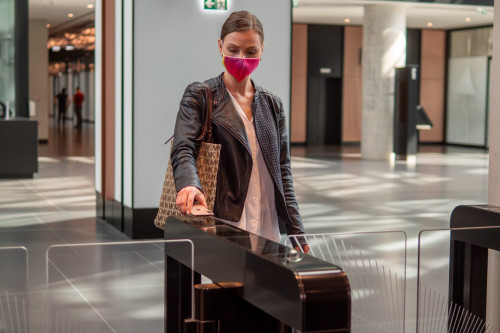 Seamless Access
We believe that time is the most precious thing we have in life. Therefore, our seamless access technology saves time for our clients and provides digital user experiences for everybody. Our clients can easily enter the building, call a lift, check parking availability and book a parking place in advance. With the virtual access card, our clients have the option to invite visitors without wasting time on administration. Our seamless access provides smooth, fast and safe access to our buildings.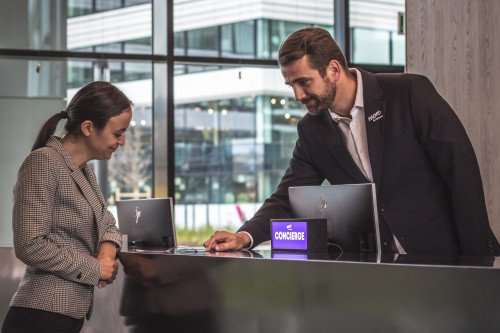 Reception with concierge services
What sweetens your day more than a warm welcome from our receptionists with a smile on their faces? The uniqueness of our reception is that it also offers concierge services. Our reception can provide a helping hand with daily tasks like dry cleaning, car washing, courier delivery or even making a reservation at a favourite restaurant or arranging a taxi, etc.
Our helpdesk is available 24/7 as an accessible client portal. It covers security services, cleaning services, landscaping, greenery, office stationery and waste management.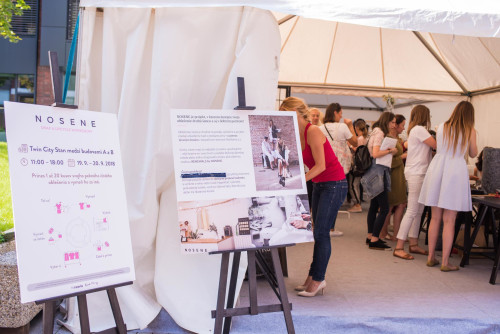 Events
We regularly organise wellbeing activities and events which support a positive mood, present current trends and promote a healthy lifestyle. Our events are a great tool for getting to know the community, spreading knowledge and reinforcing positive values among the people working in the zone. These events and activities are where very valuable working relationships are established, and they are very inspiring for everybody. In addition, they are usually very informal and involve delicious food and drinks. Will you join us at the next street food market or rather in a morning yoga class?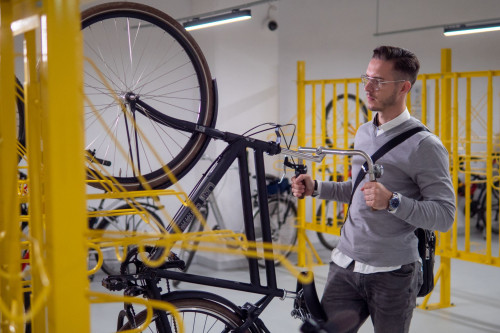 Mobility
Bicycle and scooter rental is very popular and one of the most used services. It is available to our clients within the building, and they can simply unlock it using the More app and head to a meeting or lunch at a popular restaurant. Our mobility services save time and prevent unnecessary stress from parking or possible traffic jams. On the other hand, isn't it great to enjoy the wind in your hair after working all day? It can help you sort out your thoughts and feel amazing. And most of all, this kind of shared green economy supports one of our most important values – sustainability.
More by HB Reavis Application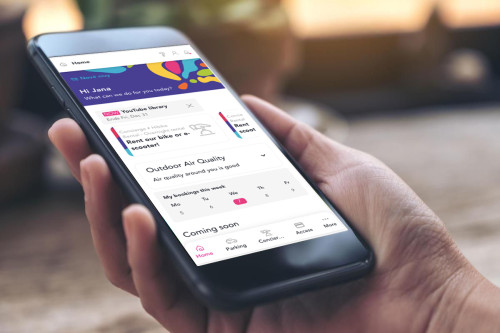 The More App by HB Reavis
All our services are available and ready to use through one smart platform. Nearly everybody uses a smartphone and has it with them at all times. Simply download our More app and stay connected to the latest news from the zone and to all the services we offer. Thanks to the app, you can use all the seamless access tools and our concierge services any time. This app will let you know about upcoming events and even about the weather conditions in the zone in which you work. It also has a payment option, so you can pay for parking or services directly through the app. Having this digital experience at your fingertips makes life easier and smoother.
Do you work at the building of HB Reavis?