6 things to keep in mind when redesigning the workspace
With most businesses returning to the office in some capacity, now is a good time to ask how you can get the most out of a dedicated workspace. With many people still experiencing the frustrations of remote working, having an office that matches your employees' needs will help them be more productive and engaged. To start, you need to find out what challenges your employees faced when they worked remotely.
But redesigning an office is also a chance to look to the future and design an ideal workspace. This is where it's helpful to understand the full potential of a dedicated office – and how it can be used best. With a view to how the future office can enhance your business' productivity, efficiency, and wellbeing, you can begin enjoying these benefits today.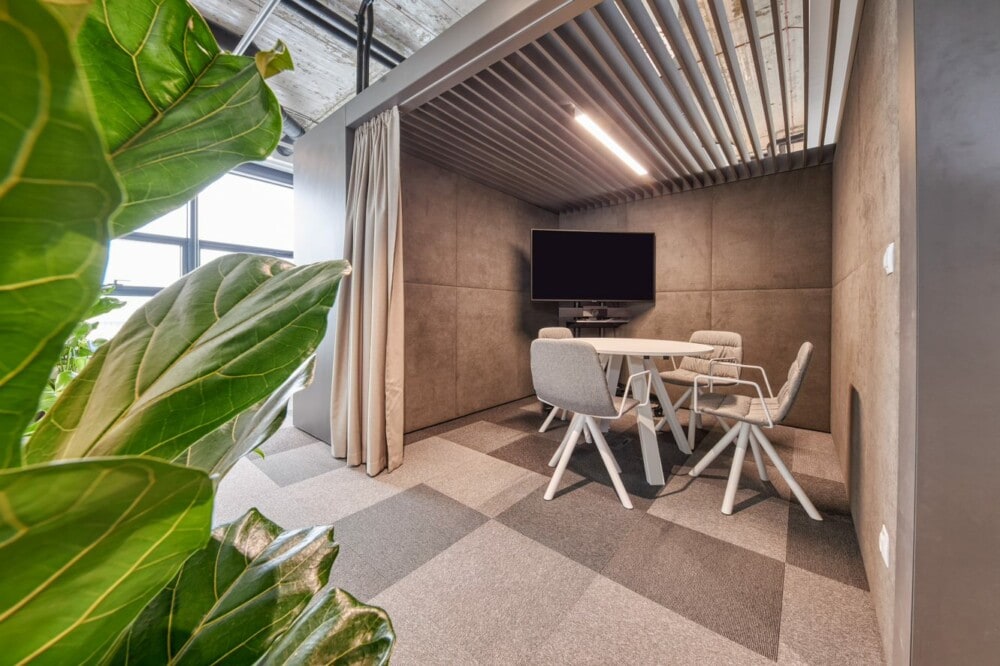 Read on to discover the six main areas to think about when redesigning your workspace.
1. From static to dynamic
If people sit in the same spot all day, it impacts their wellbeing. Their surroundings become tedious, and they cannot connect with different people throughout the day. With active design, including stairs and outdoor spaces, people can remain physically active while in the office. And when people are more active, they feel better and are more engaged. You can put this energy to good use by providing open-plan, collaborative spaces where alert minds can work together creatively.
2. Bringing back human interaction – without leaving tech behind
Remote working introduced 'tech fatigue'. In fact, video calls make 37% of employees weary. As employees return to the office, they're now looking forward to having face-to-face interactions with their colleagues. But the rise of communication tech has benefits when it comes to hybrid working that shouldn't be ignored. The office must now support both in-person and virtual attendees equally. Try asking these questions:
Email or video? Understand how employees prefer to communicate.
Is it simple to join a meeting? Ensure your meeting room is kitted out with optimal features for both in-person and virtual attendees.
Does the tech work? The audio, microphones, and cameras must work both in the office and the remote workspace.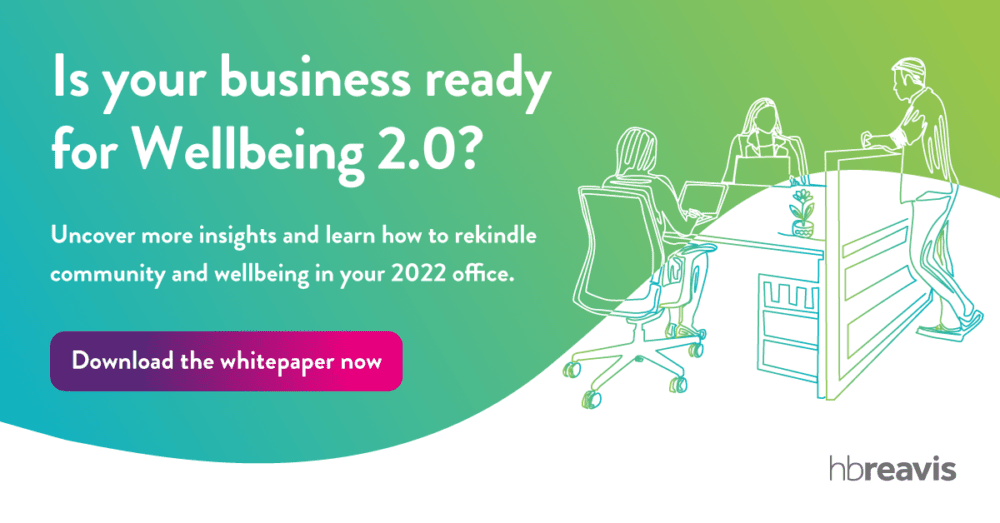 3. Unproductive meetings: a thing of the past
Having the wrong environmental conditions in meeting rooms can lead to poor productivity. CO2 build-up, noise distractions, or uncomfortable temperatures, for example, all make it harder for people to focus. Introducing an HVAC system, tailored lighting, and inspiring surroundings will help optimise these conditions for your employees so they can do their best work. And you can put control of these features in your employees' hands, so they can choose the conditions they'd prefer.
4. Breaking down physical barriers
Physical barriers such as excessive walls between departments can stifle internal communications. When redesigning the office, aim to understand where collaboration has been limited in your current space. Consider knocking down walls to create more open spaces. You can take this one step further by integrating building management software with features such as desk-booking, so your employees can choose to work next to the people they need and view who's in the office in real-time.
5. Wellbeing as a priority
Wellbeing is a key driver for workspace satisfaction. In fact, 54% of London employees we surveyed say they prioritise their wellbeing at work more due to the pandemic. Investing in wellbeing will be the key to attracting and retaining talent in the post-pandemic, especially for the Gen Z and Millennial workforce. Put this into practice with chillout spaces for mindfulness, social spaces for connection, and specific wellbeing facilities. Most importantly, listen attentively to what your employees want – hearing their insights will make it easy!
6. Sustainable for the long haul
Sustainable office practices should be a priority for every office, especially when 39% of global energy-related carbon emissions come from buildings. This isn't just part of being environmentally responsible, but sustainable workspaces provide a number of benefits. Using recycled materials, tech-automated lights and HVAC systems, solar panels, and sustainable transport can be far more efficient. These features use less water and energy and reduce overall operational costs.
Designing for the future of work
These six areas should help you start designing your future office. But it can be a lot to consider – especially as you dive deeper into what your employees specifically want and how they align with your business goals.
Our workspace experts can partner with your business to interview your employees, analyse how your current space is being used, and provide crucial insights. With this information, we can help you redesign your workspace to match all these needs. Or, if you're looking to relocate, our ready-made future workspaces can bring you all these benefits from the moment you move in.
Why not speak to one of our workspace experts to see how we can help you with your new office!
---
Newsletter Form
"*" indicates required fields