2021: A Year in Review
Over the past year, we've responded positively to the pandemic's challenges and embarked on a journey of collaboration, working with our occupiers and clients to ensure we continued to create the highest quality spaces that would encourage their employees back to the office and help their businesses succeed. We embraced the positive conversations that began to take place more widely about creating more sustainable, user-centric and bespoke workspaces, which echoed a view we've championed for a long time.
Since January, we've managed to reach a set of momentous project milestones and, having joined the UK Green Building Council, will soon be making strong commitments to become a net zero business that will put us in prime position to continue to flourish over the coming year. In November, our CEO Steven Skinner received Property Week's Irvine Sellar award for being an "entrepreneurial individual that has shaken up the market in the past year with a ground-breaking project or initiative."
Looking back on 2021, we've pulled out the most significant achievements…
At Bloom Clerkenwell, our latest project to complete in Farringdon, the announcement of a major tech occupier letting 115,000 sq ft of space across levels 2-6 has generated a great sense of excitement and reinforced London's image as a global hub for international talent and investment. Whilst Bloom embodies HB Reavis' strategy to deliver best-in-class workspaces that prioritise employee wellbeing, sustainability and enhanced user experiences, Farringdon provides a complementary offering with well-connected transport links and a thriving cultural scene. The Bloom experience is shaped by more than the building's offer and location – its strong project team, defined by the breadth of skill, experience and views, have created a flexible and welcoming culture that supports our occupier's business growth. At our Ready to Work drop-in day in December, a range of potential occupiers had the chance to trial this experience so we could showcase first-hand the benefits of working in one of our workspaces.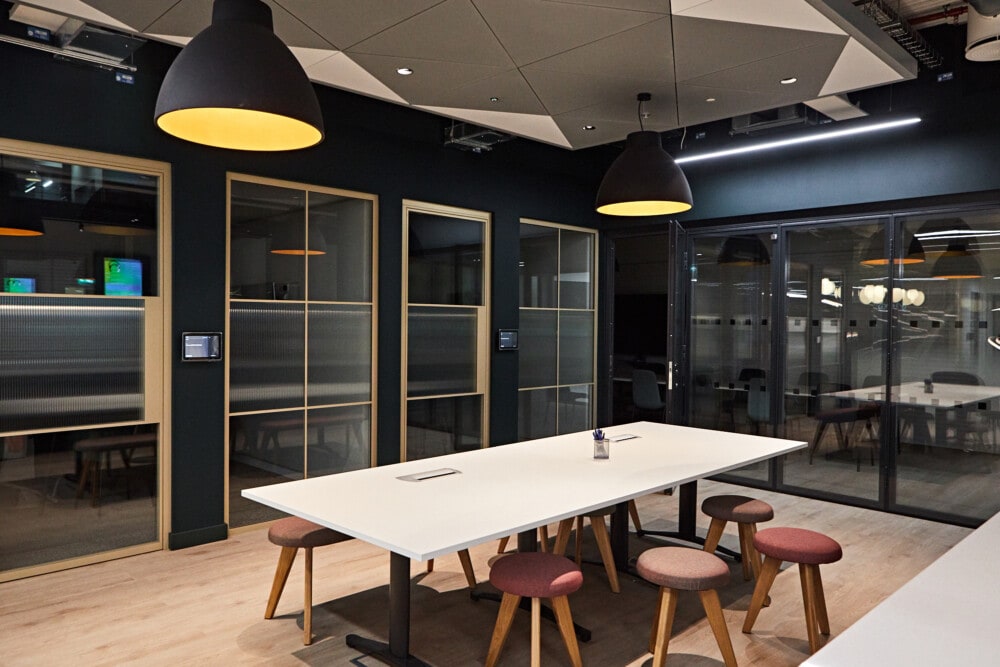 Up there as one of our biggest achievements of 2021 was the granting of planning consent for our One Waterloo scheme. The project will be HB Reavis' largest in the UK to date and will be one of London's most significant office-led developments. When complete, One Waterloo will enhance the face of central London with three new public spaces and a lush promenade adjoining one of London's main rail hubs with the cultural South Bank. As we continue to progress with enabling works and third-party agreements, we look forward to another year of progress in Waterloo with the redevelopment of Elizabeth House. Keep your eyes peeled too for an exciting partnership we have in store in 2022 in one of the area's most iconic cultural bodies…
As the year drew to a close, we were very proud to launch our latest project, Worship Square – our most sustainable building to date that will be truly net zero carbon in both construction and operation. What we're offering at Worship Square reflects our ambition to raise the bar of service-led design and become a net zero business of the future. It will be the only office building in London known to be on track to achieve a full net zero carbon status, BREEAM Outstanding, EPC Rating 8, WELL Platinum, SmartScore Platinum, WiredScore Platinum and designed to be NABERS 5*. Worship Square will redefine the future workspace and set a new benchmark for sustainability. This will support businesses to meet their own ESG pledges, which is something we are passionate to work closely with our partners on.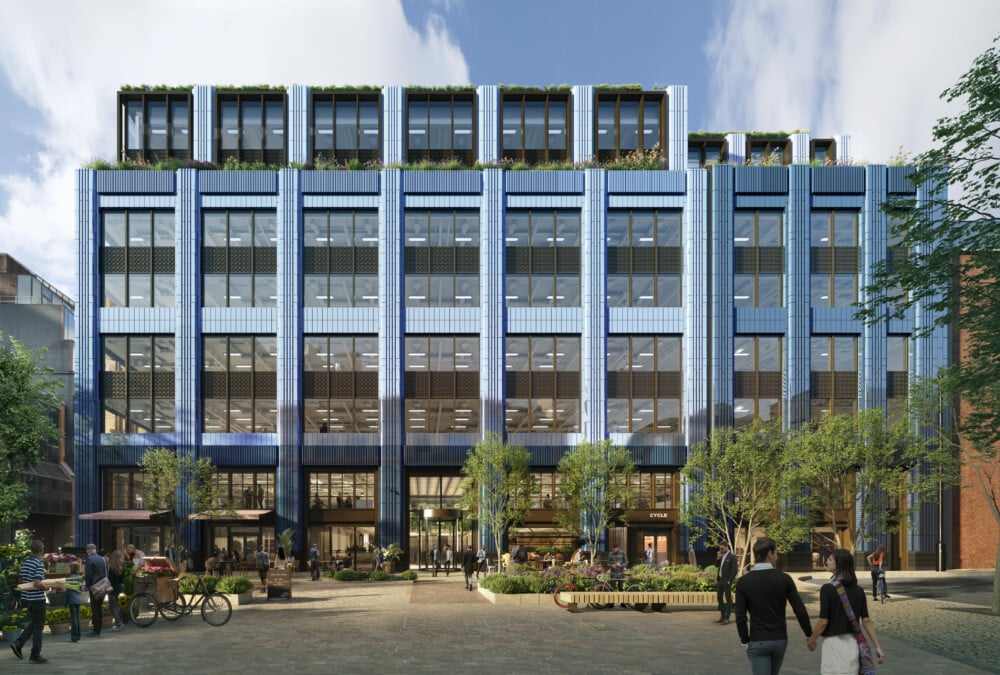 The past year has shown us to keep our heads up and not to be phased by uncertainty. After all, channelled the right way, it can be the catalyst for innovation, success, and greater collaboration. By embracing these elements, we've seen our projects go from strength to strength and we continue to push at the milestones that we set ourselves. After achieving incredible success in such challenging times over the past year, we're excited to see what a brighter 2022 has in store for our projects and teams, and to surpass even more ambitious goals we set ourselves.
---
Newsletter Form
"*" indicates required fields