From Waterloo, With Love.
In August we proudly welcomed the latest addition – With Love – a social cafe that aims to support those Londoners who need it most of all. With every cup of coffee sold, customers are encouraged to buy discounted hot food or drinks to donate to someone less fortunate. Alongside this great initiative, With Love will also be providing paid training opportunities for unemployed Londoners.
The social enterprise has been created by Mayor of Lambeth, Ibrahim Dogus. At the launch event (pictured above), he spoke passionately about the scheme:
"Providing warm food and warm conversation can make a real difference to the tired and the lonely, and whilst we work to make giving easier, we'll provide training opportunities for unemployed Londoners – building their skills and confidence and paying them the London Living Wage."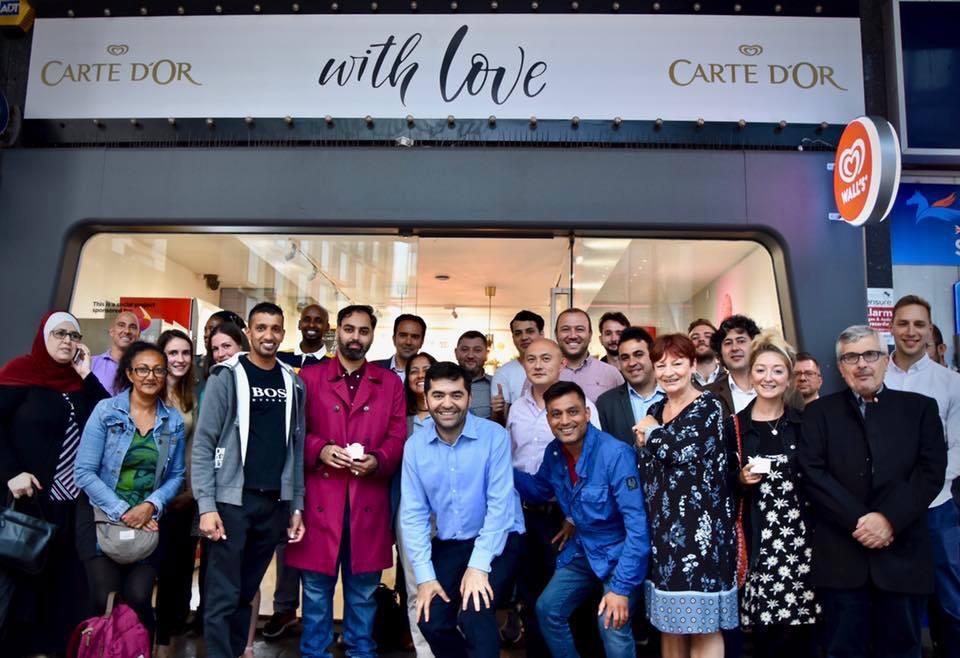 He also thanked the companies that made the social project possible through their collaboration and generosity:
"It's a daunting challenge to launch a new social enterprise in the heart of the city, handing out food and drink for free to those who need it, whilst investing time and money in London's jobless. But the space we are using now has been made available by landlords HB Reavis. The fresh interior was fitted out by Ben & Jerry's. Coca-Cola, Just Eat, Cobra Beer and Chef Online offered financial backing without hesitation."
With Love joins the exciting list of retailers that have already made Elizabeth House their temporary home ahead of our longer-term plans to redevelop the site, and there are more still to come!
Check them out using the map below.