Dreaming big at Elizabeth House, Waterloo
Whilst we're nearing the end of a tough 2020, our Elizabeth House team is still busy ensuring that Waterloo is spreading some positive cheer.
We've installed new takeover of windows of Elizabeth House as we continue working towards the next phase of construction works for 2021.
These bold, colourful positive messages are just what we need to see at the end of 2020 as they brighten up York Road along the ground floor colonnade, where you can find a selection of independent retailers.
We have artist Alex J Fowkes to thank for these brilliant images – check him out on Instagram.
But that's not all: we have also been working with South Bank London and are really pleased to include their 'Find Your Happy Place' posters along York Road. Designed by Hudson Fuggle to help visitors and shoppers, you'll see them all over the area – as you arrive from Waterloo Station through to the London Eye and Southbank Centre. It's great that Elizabeth House is part of London's cultural centre and we're always looking at ways to be part of the South Bank vibe.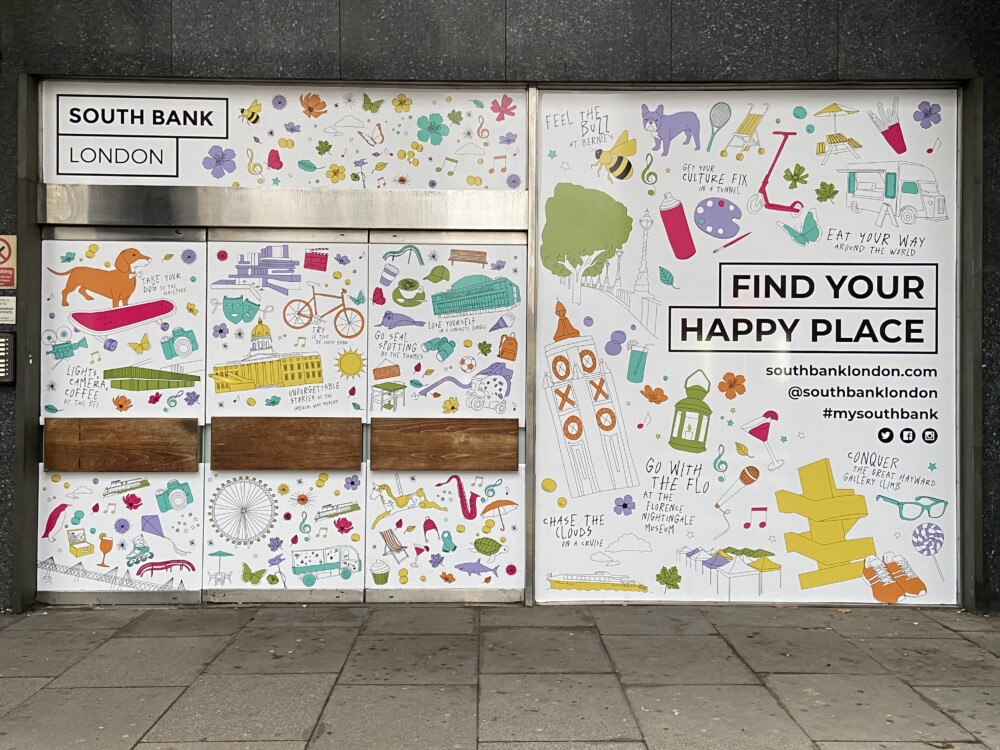 When you are next in the area for a walk, or some socially distanced shopping or sightseeing, then why not take a selfie and tag us? #SouthBankMoments #HBReavis