Research Report: Building Skills for the Future of Real Estate
Download article
Building Skills survey respondents said innovation, collaboration & influencing skills were the top three soft skills property companies should invest in to respond to disruptive trends.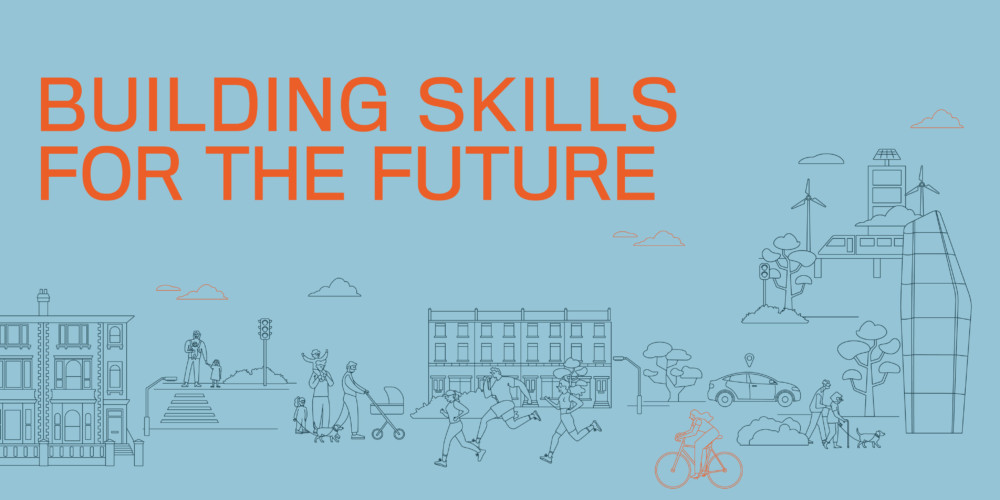 HB Reavis is proud to sponsor an important piece of research launched by the London Property Alliance, 'Building Skills for the Future: A Survey of the Central London Real Estate Sector'.

This major new piece of research finds that the sector urgently needs new skills to respond to challenges presented by the climate emergency, the growth of digital technology and use of data in order to future-proof Central London's real estate industry. We were delighted to support the research with contributions from our own Gaia Arzilli and Steven Skinner!
The research identifies a five-point plan to tackle these challenges. This includes building and mapping skillsets within businesses; developing cognitively diverse teams by recruiting from a wider talent pool; creating work cultures that enable and encourage innovation; and working with RICS, RIBA and real estate universities to ensure the skills taught match modern industry needs.
Agreeing with the findings that property companies should be recruiting from outside of the sector and looking for people with soft skills in innovation, collaboration and influencing, Steven Skinner said:
"I look at what we need in our people in terms of mindset, range of skills and how they are going to approach problems, and I don't see that person in a real estate graduate alone, so we have to look in new places for our talent…There is a disconnect between the skills taught on real estate courses and the skills we are looking for… what we are looking for is problem-solving, innovation skills, collaboration and creativity."

Steven Skinner, UK CEO
Having created a culture of empowerment and safety with innovation dispersed across different teams, HB Reavis is a place which embraces these diverse skill-sets and creates an environment where non-real estate candidates feel comfortable working.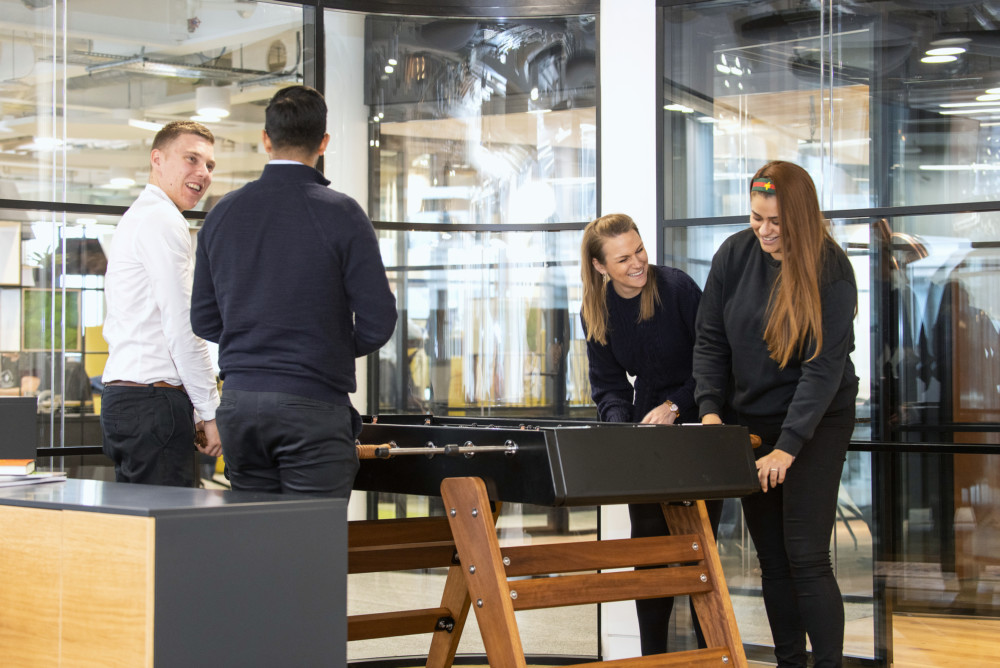 Highlighting our approach to innovation we have a dedicated team led by Gaia Arzilli:
"My title is Innovation and Partnership Lead. The partnership piece is really important to us because our approach to innovation is about collaboration and partnerships. That could be within our team of 80 here in the UK, across the wider HB Reavis Group or partnerships with external businesses."

Gaia Arzilli, Innovation & Partnership Lead
To support collaboration and innovation, Gaia and her team have also introduced a series of workstreams with dedicated tactical and strategic initiatives, while actively promoting the 'cross-pollination' of ideas and processes with other industries:
"This is one of the most exciting moments in history from the perspective of building open, sustainable and connected cities, but the real estate industry isn't alone in doing this. This is relevant to transport, finance, hospitality, retail and healthcare…The similarities between these sectors are profound, and instead of acting alone we should embrace these opportunities to learn from one another."

Gaia Arzilli
You can download the full report here and also join the expert industry webinar panel which takes place on Tuesday 23rd June, 2pm – 3pm using this link: https://reav.is/FutureSkillsWebinar
---