An interview with Charlie Russell-Jones on Bloom Clerkenwell
Below is an extract of the interview with David Taylor, which you can read in full as a Velocity Magazine subscriber. Velocity Magazine (V for short) is all about cycling, the built environment, and the people who both cycle and create the built environment. To be concise: people, property and bikes.
Charlie Russell-Jones, our leasing manager, recently spoke with David Taylor at Velocity Magazine. Take a look at Bloom Clerkenwell, our project currently under construction in Farringdon, which focuses on the wellbeing of prospective employees, sustainability and digital connectivity. Bloom is one of the first London projects pursuing the highest accreditations: WELL Platinum, BREEAM Outstanding and WiredScore Platinum.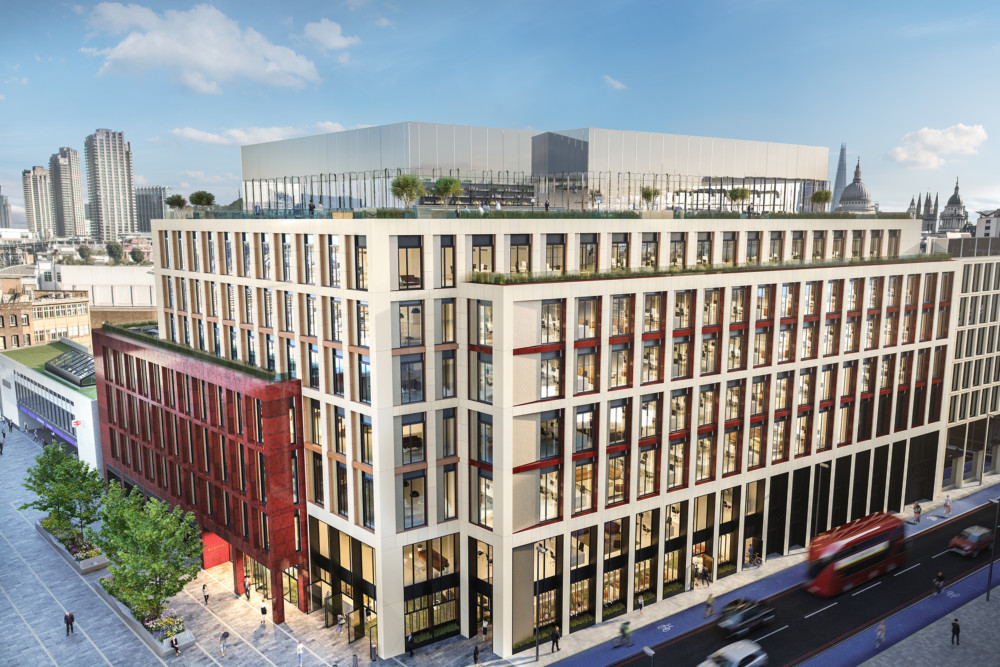 David Taylor: What's the main idea behind Bloom?
Charlie Russell-Jones: Bloom Clerkenwell has been designed to provide the highest standards of office well-being and sustainability, and to be a hub for fresh thinking and growth. Which is why we've really focused on delivering what is proven to increase satisfaction in the workplace: a series of incredible terrace spaces, of which Bloom will have more than any other office building in London of its size; a landlord-operated training studio; and more than 240 cycle spaces, conveniently accessible directly from the Cycle Superhighway. Testament to the importance of well-being to Bloom is our aim for the building to become one of the first in London to achieve a platinum level WELL Certification – the world's leading framework for assessing how buildings can improve occupier health. Bloom Clerkenwell also focuses on sustainability. For example, its connection to the neighbouring district heating and cooling system, Citigen, removes the need for carbon-heavy boilers and chillers, a measure to be further enhanced in the future as Citigen's delivery grid decarbonises to meet the government's 2050 targets. Also, its location next to Farringdon Station, the only place where the Elizabeth Line meets three Underground and Thameslink services, makes it one of the best connected offices buildings not just in the capital but also internationally.
DT: Who's it aimed at?
CR-J: Companies that truly value the importance of having a well-designed and sustainable workspace. This doesn't mean companies who are just looking for another thing to add to their list of CSR activities, but the modern crop of forward-thinking business who realise the value in having an office space that can support personal development, reduce stress and have a positive impact on the health of its workforce, which ultimately improves their bottom line. As such there's not really one sector that we have aimed this at – it could work for anyone.
Improving wellbeing also means supporting personal development, reducing workplace stress and increasing efficiency
in the office, helping everyone to work more creatively and productively
DT: How important is wellness in this project?
CR-J: As mentioned, we are aiming for Bloom Clerkenwell to become one of the first buildings in London to achieve a WELL Certified rating of platinum. Through the spaces we are delivering, improving well-being also means supporting personal development, reducing workplace stress and increasing things like efficiency in the office, helping everyone to work more creatively and productively. Ultimately, it's good for people and it's good for business!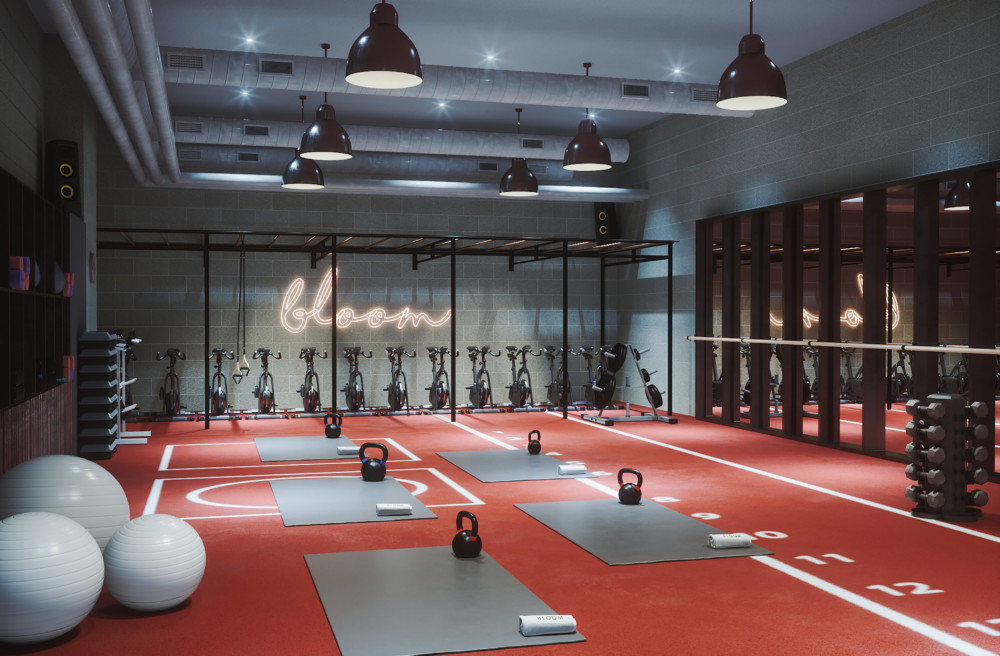 DT: So, what's the cycling story?
CR-J: Bloom Clerkenwell will be leading the way in encouraging commuters to travel more sustainably and healthily through the capital. I don't think there's a building in London that could provide as seamless a journey from 'bike to desk'. We have space for over 240 bikes, with the same number of lockers, with cycle storage deliberately located on the ground floor
– right next to the Cycle Superhighway. This means that getting off your bike, getting showered and getting to your desk will be more efficient and comfortable – saving valuable time and hassle, which no one needs. This reflects a big change in workspace design, and points up the difference with other office buildings with their cycle facilities in the basement. Ground-floor space is naturally more valuable and traditionally seen as space for reception and retail, which we do of course have alongside.
DT: What's your favourite feature?
CR-J: The fitness and health facilities, often regarded as 'back of house', which are front and centre of the design and ethos of the scheme. As well as the ground-floor cycle parking and facilities, we are creating a training studio, operated by HB Reavis, with classes tailored to our occupier's preference – whether that's a HIIT workout, spin or yoga. We've also given real consideration to the shower and changing facilities. In total, these physical spaces create different zones to break up the working day to help promote a healthy working day.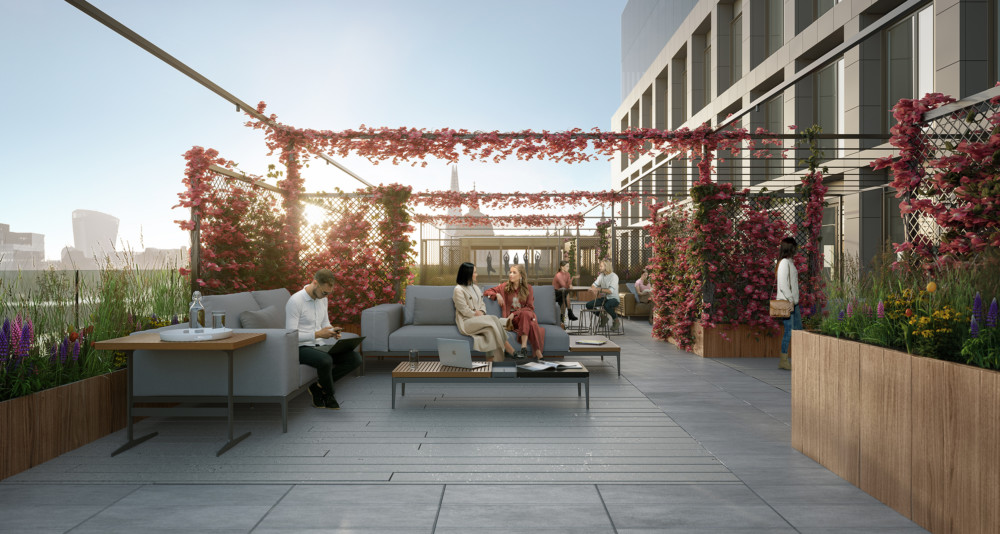 DT: What difference do you think it will make to this part of London?
C R-J: Bloom will add to what is already a dynamic part of London by bringing in new forward-thinking businesses and becoming an integral part of its thriving business community. It's about creating the right space for a greater and more diverse range of businesses to grow and thrive, and the jobs that they will bring with them as a result. In addition I'd add that Bloom will also set standards for buildings of its size in the way that it seeks to both improve the wellbeing of occupiers, and encourage more people to cycle to work. Too often the industry looks to a few, larger projects to set new standards, but if we're going really make an impact in our cities we need to make the same dramatic leaps forward at a smaller scale – especially when it comes to sustainability.
DT: When will it be ready?
Bloom Clerkenwell has been under construction since December 2018 and we're aiming to complete in 2021.
In October 2019 we 'topped out' the building, marking completion of the structure. We are now concentrating on
adding its beautiful terracotta facade and delivering the spaces inside.