One of the world's largest IT companies will make New Apollo the new home for its Slovak operations.
Read press release
With the company pointing to New Apollo's flexible Qubes spaces and Symbiosy and More services as some of the reasons behind the move, it's further proof that our workspace as a service strategy excites tenants – and a big step forward for the city's post-COVID real estate market. 
Currently in build, New Apollo sits in the heart of redeveloped New Nivy zone. The IT giant will eventually be its prime tenant, taking almost 30,000 sq m of the building's 48,000 sqm – with plans to use a number of our workspace as a service solutions.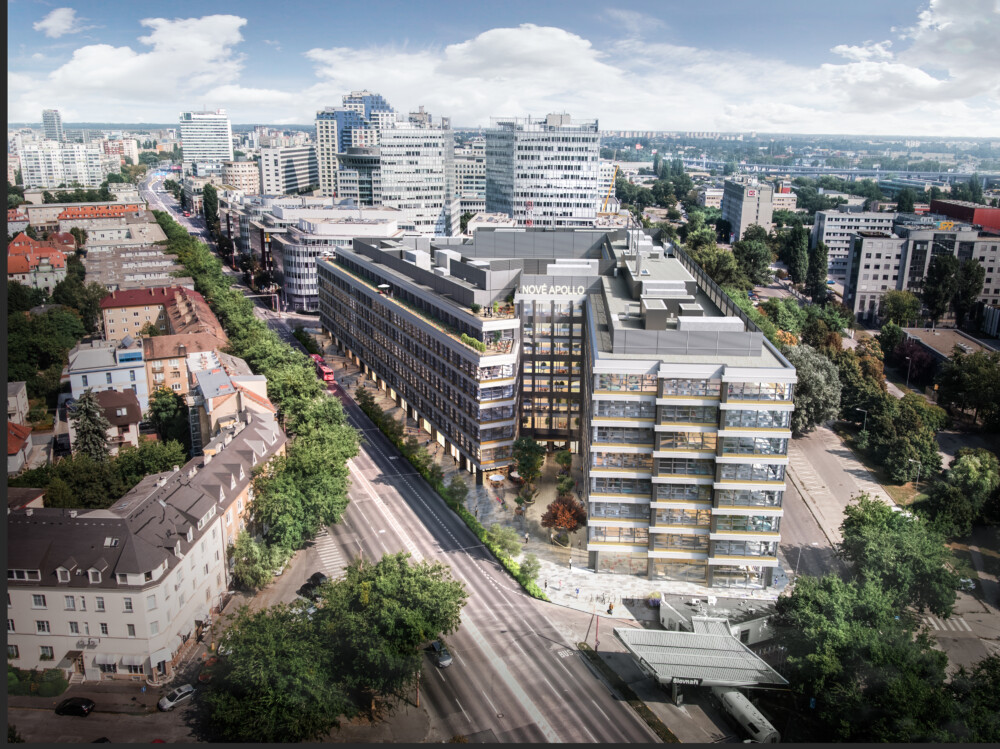 Workspace as a service
With each floor offering 7,000 sq m of space, it's both the city's and the CEE region's largest available leasable area – and comes with a serviced Qubes space. Designed for short to mid-term lease, Qubes gives them the ability to easily increase and decrease their footprint and get maximum value for money.
They will use our More platform not only for building management, but also to help employees use the concierge and bike-sharing services, and book wellbeing, health, and work-related educational events. Symbiosy will also be a key solution, helping them improve employee wellbeing through digital experiences, enhancing collaborations and thus boosting performance in their working day.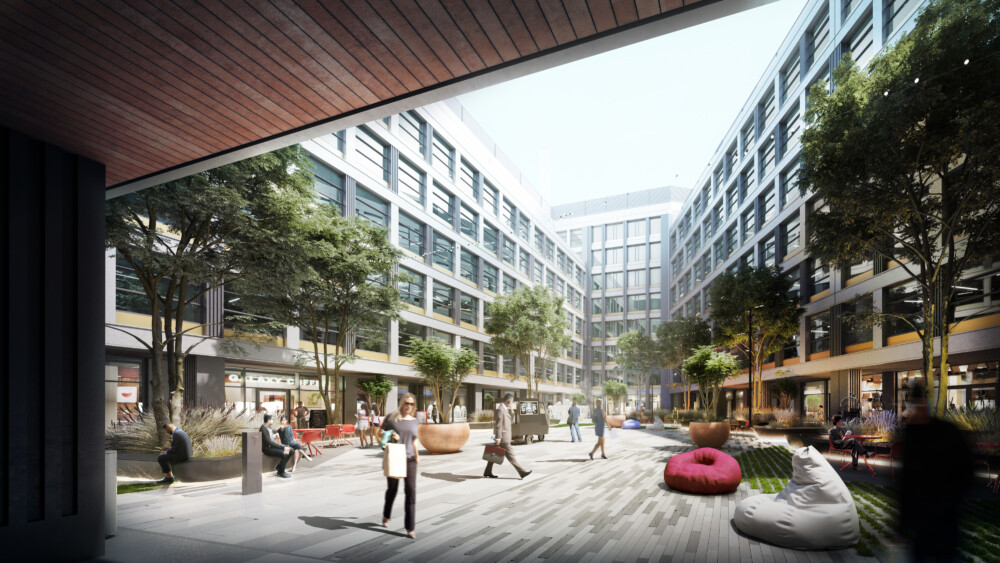 Healthy building = healthy employees
New Apollo's spacious lobby will be packed with landscaped plantings tailor made to invigorate workers and visitors, improve wellbeing, and, together with other elements and solutions, help the building achieve WELL certification. Plus, with sustainability and ecology considered at every point of the build and ongoing operational design, the building also applied for BREEAM certification.
The project will showcase a wide range of retail and services, including cycling facilities and a café at the Bikehub – part of New Apollo's aim to support alternative commuting.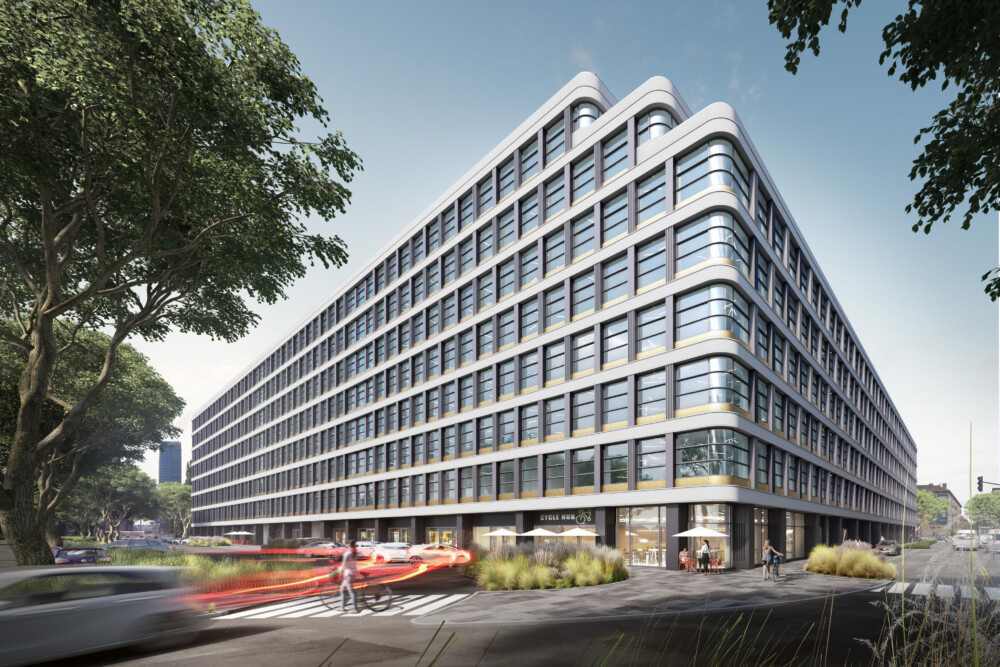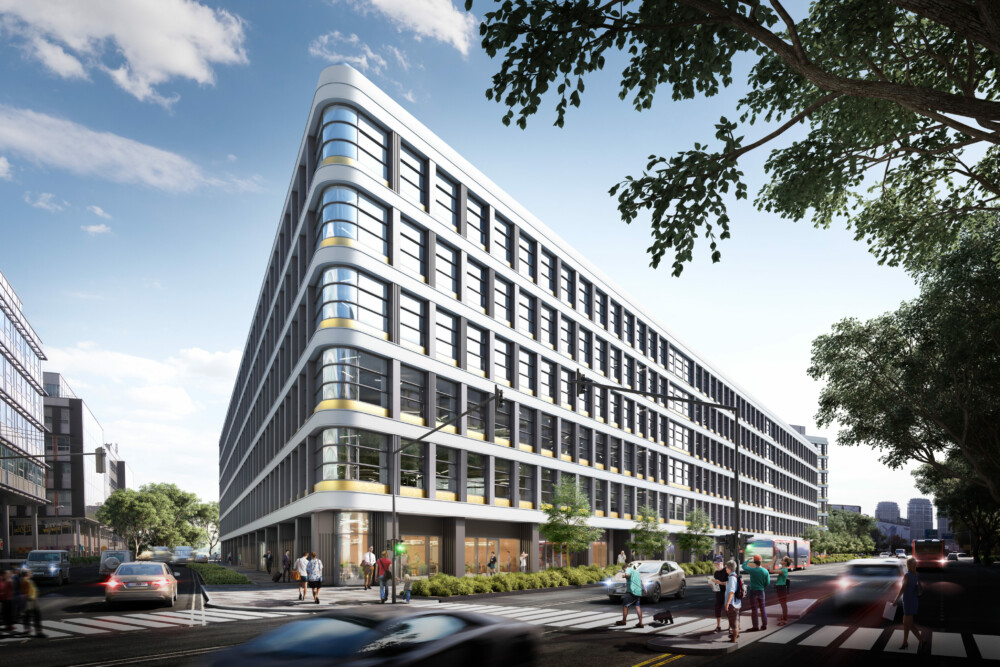 Part of the growing New Nivy zone – New Apollo is scheduled to be completed in 2023, with a total leasable area of almost 48,000 sq m across seven above-ground floors. The project's design has been pioneered by British architectural studio Make Architects in partnership with local studio Siebert+Talaš.