Sustainability at all levels: LEED checks from the property to the building
The LEED certificate (Leadership in Energy and Environmental Design), developed by the U.S. Green Building Council, is one of the most widespread sustainability labels for real estate worldwide – our project PLTFRM.Berlin, currently under construction, is also LEED pre-certified. But what does that mean in concrete terms? What criteria play a role?*
Sustainability starts with the location
Scoring does not start with the property itself, but with the choice of location: It is usually far more sustainable not to realise new projects on greenfield sites, but on already connected areas with existing infrastructure. This is followed by the construction of the property and any ancillary facilities such as parking spaces: To what extent will the land remain unsealed or be landscaped so that heat islands caused by surfaces heating up are reduced? In addition, the ongoing operation is analysed: Is an irrigation system required for the open spaces? Will water consumption inside be reduced by appropriate sanitary facilities?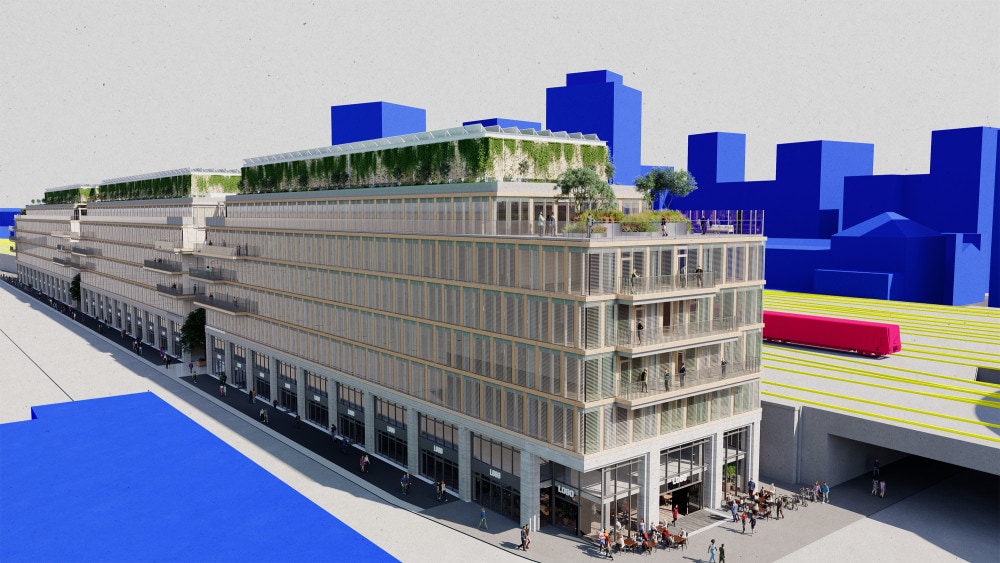 CO2-neutral in operation
The core of the LEED certificate is aimed at the topics of energy and climate: Accordingly, this involves, among other things, climate-friendly regenerative energy sources. Consequently, properties that produce their own energy, for example through photovoltaic systems, do particularly well here. Heat recovery from wastewater is also a possible approach for more climate protection. Our PLTFRM.Berlin, which is being built on a former railway station site in Friedrichshain-Kreuzberg and will be CO2-neutral in operation, scored platinum in the LEED pre-certification due to its positive climate effects, among other things.
* We have limited ourselves to a few criteria.