In Pursuit
of Wellbeing
The Art & Science of Living Well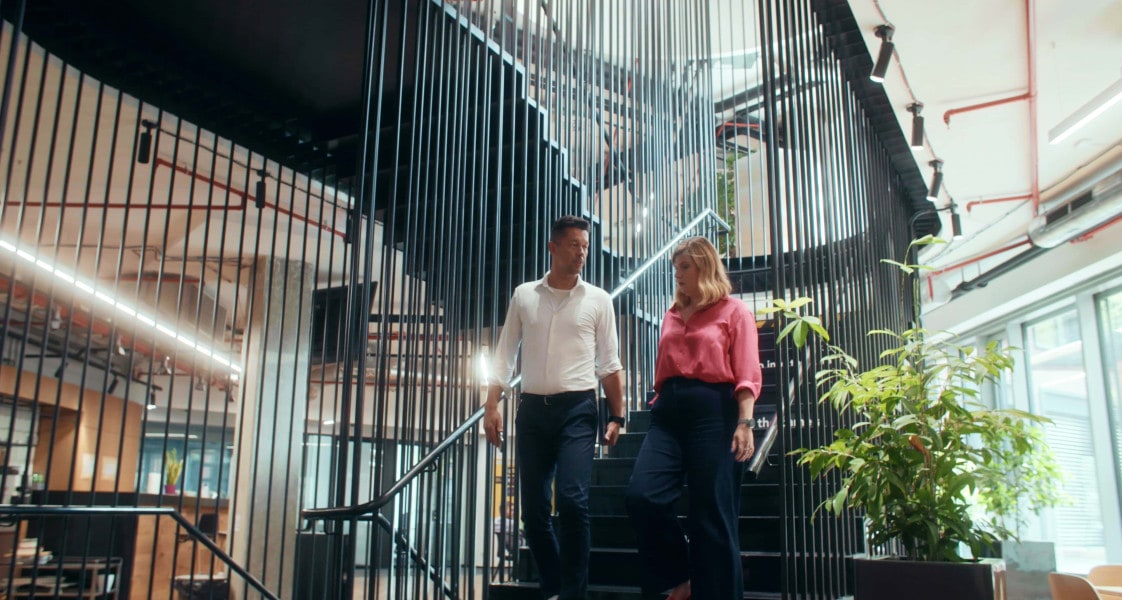 Do office wellbeing right
We spend 90% of our time indoors. Even before the working world has changed forever, focus on wellbeing was crucial for boosting productivity. Turn your office into a healthy and rewarding environment where people want to be. Get more work done and make revenues grow.

We explored this concept with BBC StoryWorks and have put together a series of resources for you to start your own office wellbeing journey.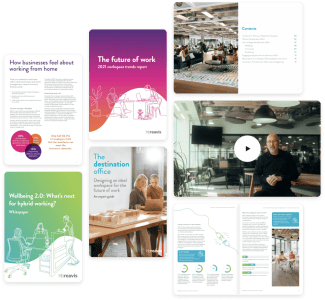 Your degree in office wellbeing
for FREE
Get unlimited access to the Resource Centre with one click. Skim through our award-winning Future of Work report, check out our practical wellbeing tips and learn about destination offices with hybrid working slowly fading away. Short on time? We've got infographics too.
See available resources
Discover the four elements of office wellbeing
Take 'feeling well' up a notch with smart technologies and design
Wellness
Healthy body, mind and relationships
Engagement relies on an enriching space that can boost wellbeing in every way. Provide relaxing surroundings to help people unplug, active design to stretch their legs, and social spaces to bring them together. Supercharge productivity with optimised temperature, lighting, and air quality, powered by smart office tech.
Efficiency
Offices where things get done
Let the employees be in charge of how they use the space. In London, we have over 30 different types of places where people can work based on what's on their plate. Services like concierge help them save time so they can get in the zone and tick off task after task. Make your colleagues' lives easier too!
Inspiration
Creativity's home address
Let people set their working pace and take breaks during the day. In return, you will get their best ideas and performance later on. All of our projects have green terraces, patios or even a roof where employees can blow off steam after a big meeting and get back to a happy headspace.
Responsibility
A small step every day
To become a more responsible business, you don't have to jump straight into big issues like net zero. Take it slowly and enable your teams to do something for the environment every day. Start by recycling, gifting everyone a reusable cup or encouraging them to bike. That's how we started!