Agora lands both BREEAM Excellent and Outstanding ratings
Read press release
Our Agora development in Budapest now has two BREEAM sustainability assessment standards. Agora Tower has achieved the Excellent level, and Agora Hub raised the bar even further to reach Outstanding, becoming the first in Hungary. 
They're now the highest rated buildings in Hungary, with Agora Hub the only one to land an Outstanding certification. The results reflect our strategy of creating architecture and projects sustainably and responsibly – from conceptual design and build through to their ongoing operational management.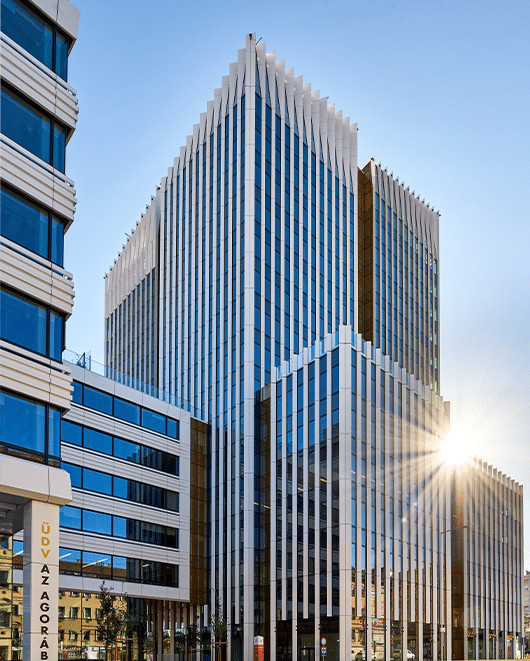 BREEAM looks into a number of aspects of the building, from rainwater collection and alternative forms of transport – bicycles, charging stations for electric cars, alternative energy sources – to sustainable use of energy and biodiversity improvements around the project.  
Both Agora buildings were found to be highly environmentally sustainable, helping protect natural resources while enhancing the health and wellbeing of the people who work there, as well as local residents.
Some of our innovations include a façade and footplates that provide exceptional levels of natural light and expansive views from all levels. Plus, as well as access measures that ensure everyone can work and enjoy its features; the building's mechanical design is future-proofed against the expected effects of climate change.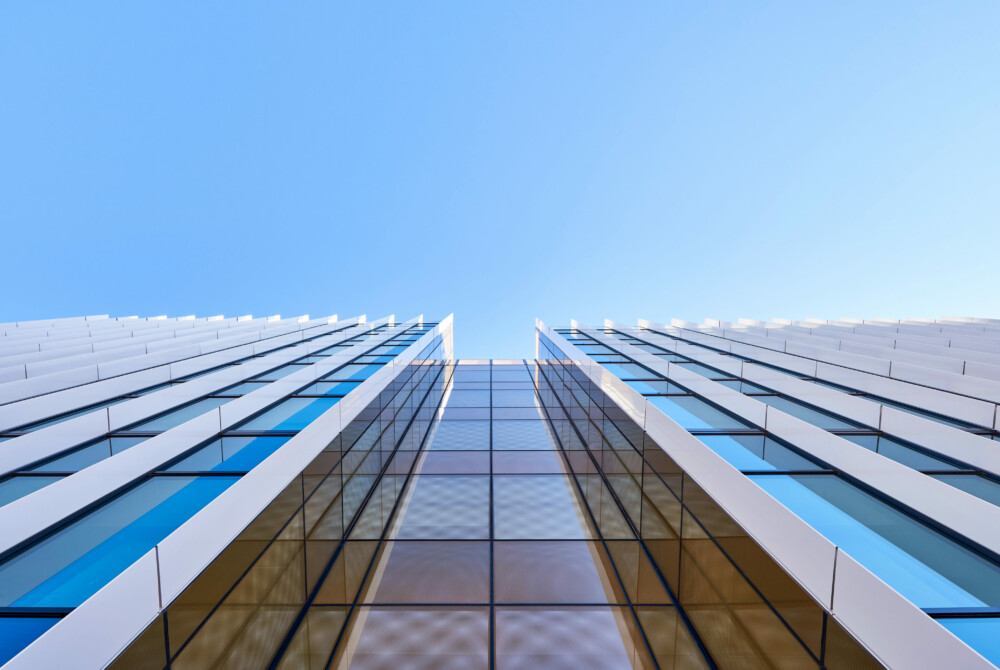 They'll use collected rainwater to irrigate plantings. The building's tap water is also partially heated by solar roof panels. An energy and water consumption system will flag any outages. As well as providing electric charge points on 3% of the parking spaces; hundreds of bicycle racks will encourage healthy lifestyles too.  
The building is already home to Raiffeisen Bank, B+N Referencia Zrt.,and bp.