Workspace in the clouds for Box. Welcome to Varso Tower
Read press release
We've just leased 10 floors – almost 16,000 sq m – of Varso Tower to Box. The Silicon Valley-based cloud content management company will make the EU's tallest building their largest Research and Development site out of the US.
Varso Tower is the final showpiece of Varso Place, our mixed-use development that combines offices, a hotel, and an innovation hub with retail opportunities. Its close proximity to Warsaw Central Station means several dozen public transport options are within just a few minutes' walk.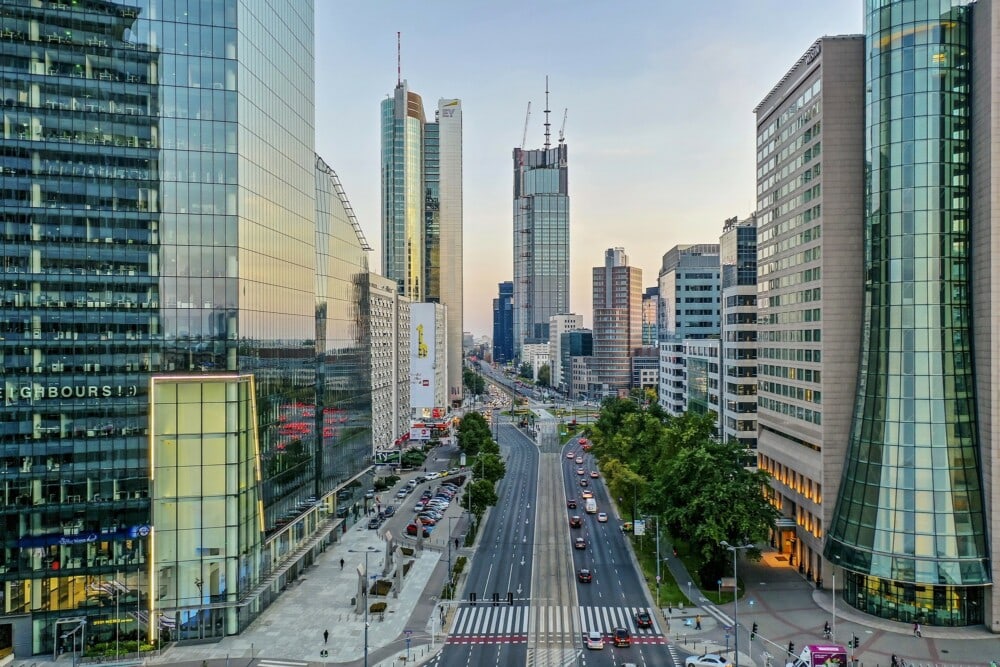 Varso Tower is scheduled for completion in mid-2022. Right now, we're installing a colourful mosaic which will adorn the lobby walls, and planting numerous trees across the ground floor.
About Box
With more than 100,000 customers, Box serves the world's largest organisations making it easy to manage content in the cloud. Its customers include AstraZeneca, Morgan Stanley, the Metropolitan Police Service of London, Nike, Eurostar and more.
After starting their Polish operation just one year ago, Box is now ambitiously expanding with the recruitment of several hundred people – all of whom will enjoy Varso Place's extensive range of productivity and wellbeing features.
Box plans to relocate into Varso Tower in March 2023.