From flexibility to sustainability: the trends shaping the future of commercial real estate and office design
The pandemic has accelerated our thinking of how we live and work. As a result, the expectations employees now have for their place of work are very different from a couple of years ago and will continually change going forward. For businesses, meeting these expectations in their workspace will be an important part of re-engaging employees with their company culture, and enabling collaboration.
For insight into aligning workspace with these evolving thoughts, we've spoken to Amy Morgan – one of our expert Workspace Consultants. According to Amy, the future of commercial real estate is being driven by three key trends:
Increasing flexibility in office design and leasing arrangements
Creating employee-focused workspaces that put health and wellbeing first
Promoting sustainability to help occupiers meet their ESG goals
What is driving change in the workplace?
"The important thing to note about these trends is they didn't emerge during the pandemic," says Amy. "For workspace providers like HB Reavis, they've been part of the fabric of the office environment for years. The workspace we design already focuses on flexibility, sustainability and the employee experience. For the businesses occupying these offices, it helped them to adapt more quickly to post-pandemic trends."
Now that wellbeing and productivity benefits for occupiers and employees are better understood, UK commercial real estate providers are moving towards greater flexibility, sustainability and an improved employee experience. With this in mind, let's look at how each of these trends is impacting the industry – and how they fit into our workspaces.
Increasing flexibility
Dedicated workspaces can no longer be static. The way the office is used – and occupancy levels throughout the week – are in a constant state of flux due to hybrid working. Flexibility, then, is key. Not just the ability to scale up and down in response to changing needs, but to dynamically adjust the office environment to suit different working styles and purposes throughout the week.
"Businesses today, more than ever before, are looking for the ability to scale and flex under one roof," says Amy. "As office user numbers change and needs evolve, it's important to have an office that can easily adapt. This is something we've delivered through our Ready to Work concept at Bloom Clerkenwell. Fully fitted and designed with the user in mind, tech-enhanced and managed in-house, it has everything your business needs to evolve and grow."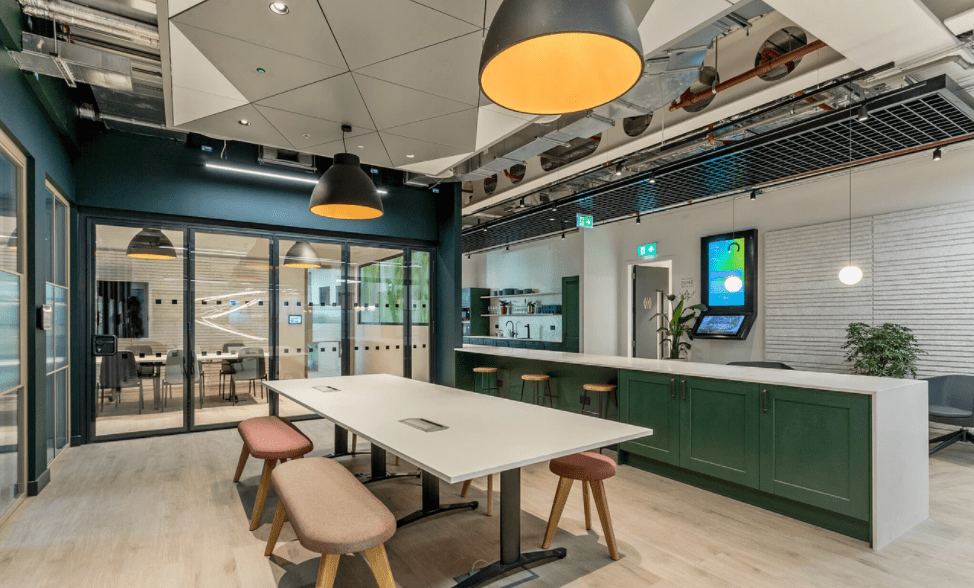 "Our flexible approach to leasing continues with Worship Square. This will have three different types of workspaces housed under one roof, including the traditional office space, the shorter-term, hassle-free Ready to Work, as well as our HubHub co-working space."
Promoting sustainability
In the UK, the property sector accounts for 39% of all carbon emissions. Addressing this requires action today – and this is where sustainable building design can help.
"Offices built today have a hugely important role to play in shaping a sustainable future for the industry," says Amy. "How they are constructed and used has a big impact on the environment. For example, within our Worship Square development, we've set a new standard for the UK property market. Using the data insights and analytics provided by its smart building monitoring solution Symbiosy, our workspace consultancy team can help businesses monitor and understand their energy usage. It means ESG goals can be more easily achieved within a net zero carbon workspace.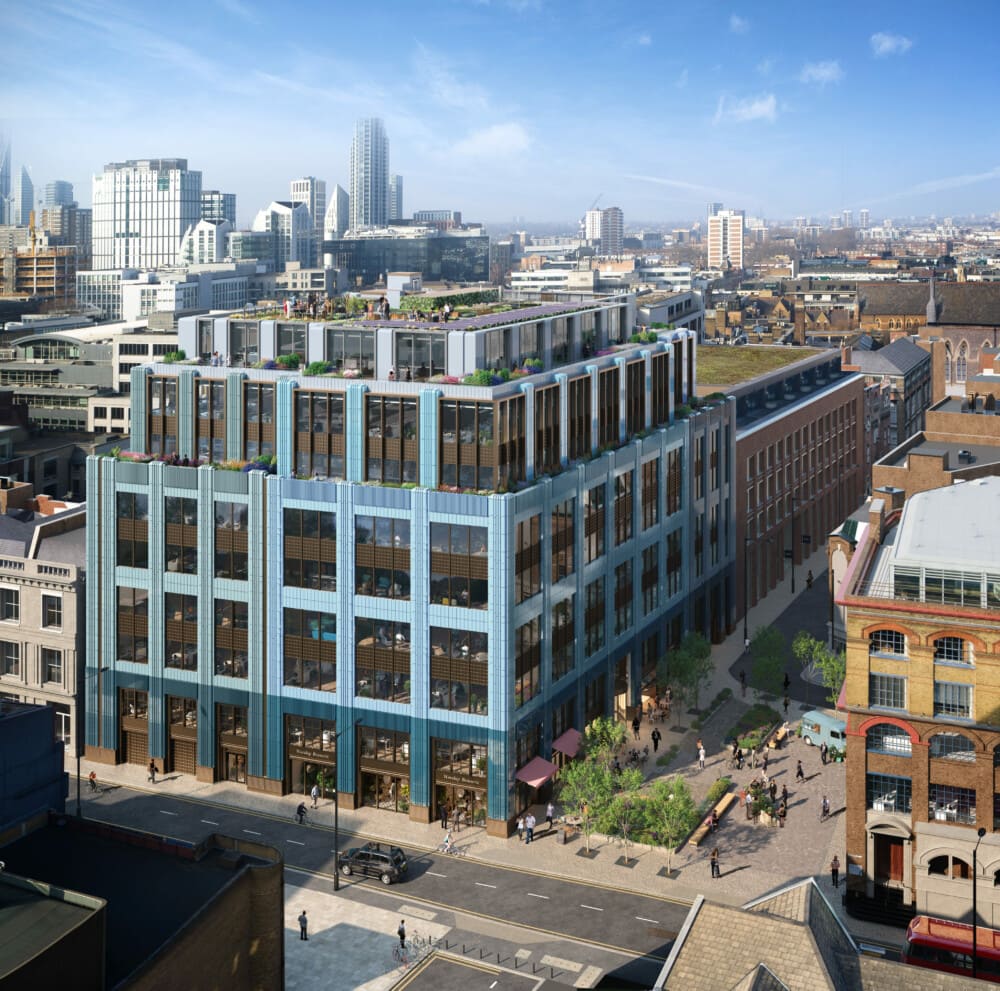 Enhancing the employee experience
With people increasingly coming back to the office environment, it needs to offer the right experience and support evolving needs. This means providing employees with a workspace that promotes their wellbeing and productivity.
"We all know the office should be an environment where people can feel and perform their best," says Amy, "But it must also meet the individual needs of different employees. With our people-centric approach to office design, this is something that our workspaces prioritise – they are wellbeing-focused and enable collaborative work."
"If you're looking to evolve your office to these changing needs, understanding where to begin can be a challenge," advises Amy. "The simplest place to start is with qualitative and quantitative data to help inform your decision making. By looking into how the workplace is actually being used and listening to what people need in the long-term, you can better understand what's needed to make it more flexible, sustainable and employee oriented.
At HB Reavis, people have always been at the core of our office design. Our buildings put the employee experience first – maximising their wellbeing and productivity while also caring for the environment. If you're considering a move, or you'd like to know more, please get in touch!
---
Origameo Form
"*" indicates required fields