Meet the businesses already benefitting from Ready to Work at Bloom Clerkenwell
Our Ready to Work concept at Bloom Clerkenwell – the flexible, fully fitted and managed workspace, enhanced by its bespoke tech platform welcomed Corio Generation and Freshwave earlier in the year.
What is HB Reavis' Ready to Work?
Spanning the first floor of Bloom Clerkenwell Ready to Work is a concept  born of a vision to create spaces that fulfil business needs, while enabling a company's culture to thrive. Ready to Work fuses flexible design with convenient services and amenities, underpinned by sustainable practices and cutting-edge technology.
Introducing Corio Generation and Freshwave
Corio Generation is dedicated to harnessing renewable energy worldwide. A Macquarie Green Investment Group portfolio company, Corio Generation operates on a standalone basis with a team of over 100 sector experts. Adopting almost 6,000 sq ft of space in Bloom Clerkenwell's Ready to Work has allowed Corio Generation to benefit from a tech-led space, powered by Bloom Clerkenwell's bespoke app.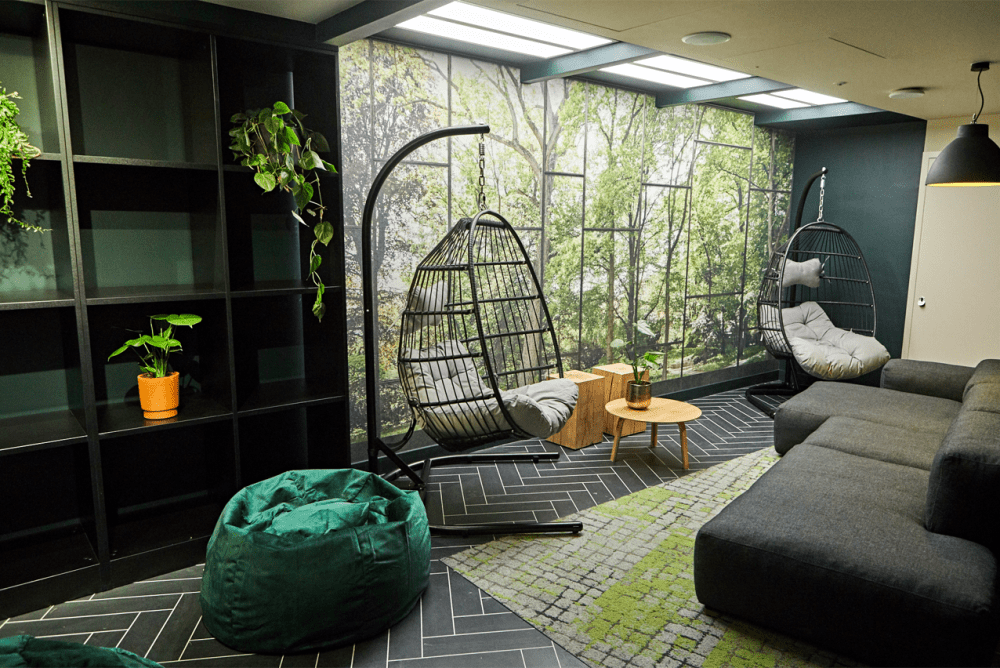 "HB Reavis' commitment to wellbeing, sustainability and digital connectivity is hugely welcome to a business like ours. Bloom Clerkenwell is a fantastic location for our global headquarters, close to London's financial centre. We have been particularly impressed with the tech-led workspace, which supports a hybrid work culture, and the health-focused amenities have proven popular among our staff team."  – David Muir, Head of Business Operations, Corio Generation
Connectivity infrastructure-as-a-Service provider Freshwave had outgrown its previous co-working space before choosing to establish its new HQ in nearly 3,300 sq ft of Ready to Work at Bloom Clerkenwell.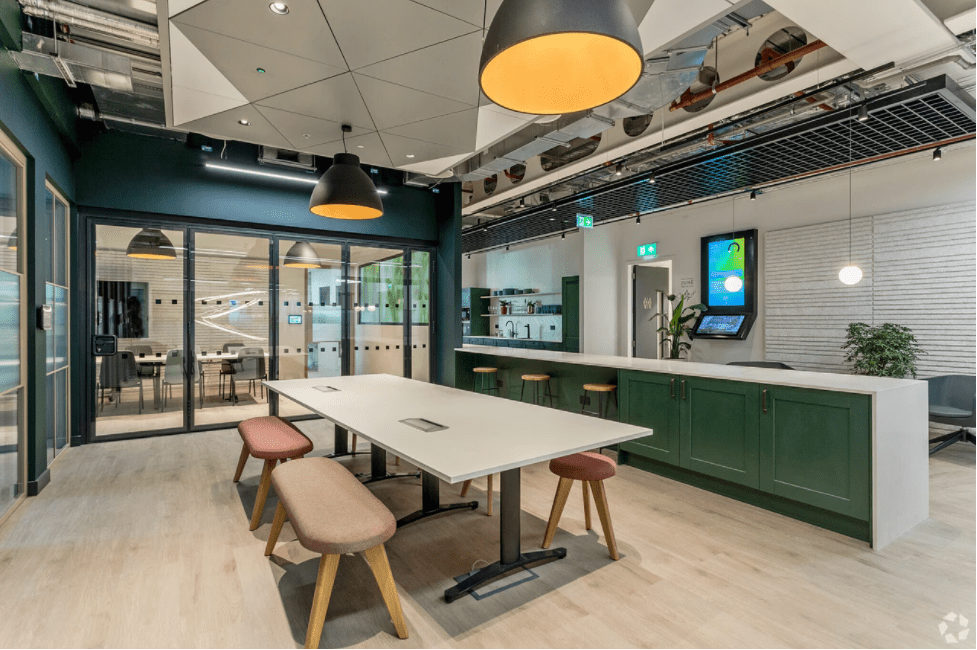 "We've grown rapidly over the past few years thanks to our unique approach to making digital infrastructure simple and our team is making the most of our new HQ. The surroundings and facilities at Bloom Clerkenwell make it an appealing destination for us to come together to collaborate and spend time together, which is so important for the innovative, problem solving work we're known for." – Simon Frumkin, CEO, Freshwave
An attractive choice for businesses
Both Corio Generation and Freshwave are already benefitting from Bloom Clerkenwell's Ready to Work offering. The workspace supports both hybrid-working patterns and fosters collaboration, with amenities like the communal terraces, a fitness studio and a coffee bar offering moments for spontaneous exchanges between colleagues. Not only that, but the building's location sits opposite Farringdon Station, the only station where three Underground lines cross with Thameslink and the new Elizabeth line.
A trifecta of the highest level of accreditation Bloom Clerkenwell
Bloom Clerkenwell's credentials sets it apart from its rivals. Recently awarded WELL Platinum (Core & Shell), BREEAM Outstanding and WiredScore Platinum, it's the UK's first commercial building to achieve all three of the highest-level certifications. Securing the accreditations exemplifies our core objective to deliver best-in-class workspaces that prioritise employee wellbeing, sustainability and enhance user experience through technology and services.
---
Newsletter Form
"*" indicates required fields