How can workspace influence your company's revenue?
How productive do you feel right now? How does the space you work in support you? These are the questions we asked our colleagues via our Here&Now app to measure their productivity and the impact of their workspace.
How does office space support our productivity? Spreadsheets, logged times and checking into and out of work all focus on measuring the time spent at work or performing tasks. But these things say nothing about the role workspace plays in helping us to be productive. Why should we even care?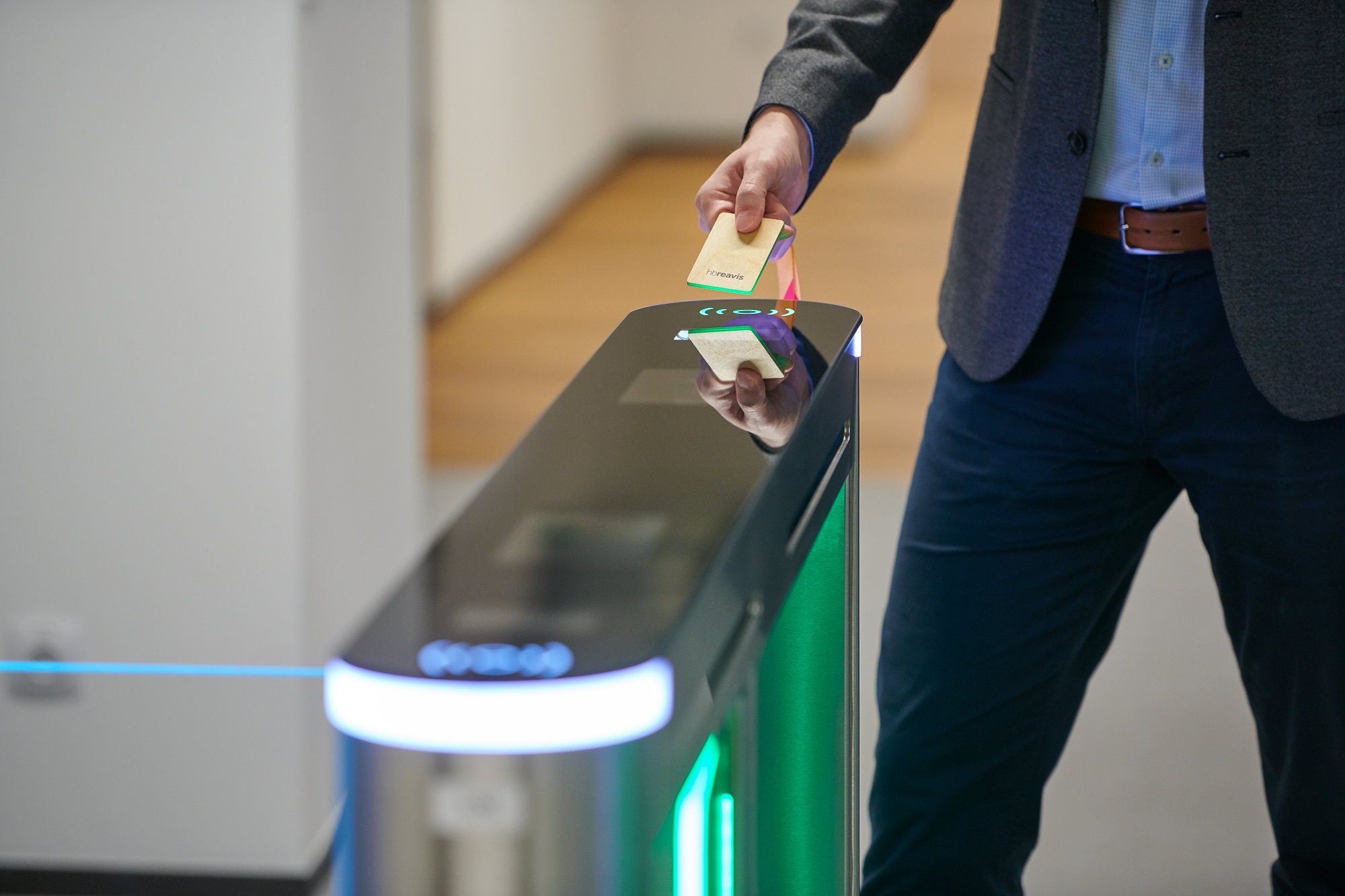 Let's do a thought experiment. Depending on the industry, an employee might generate their company anywhere from 2 to 8 times the value of their salary, according to Eurostat. That's about 5,000-20,000 EUR for a salary of 2,500 EUR per month. If we can raise productivity through space solutions by only 1 per cent, the additional value-added is 50 to 200 EUR per employee per month. But what if we can raise it by even more than one per cent?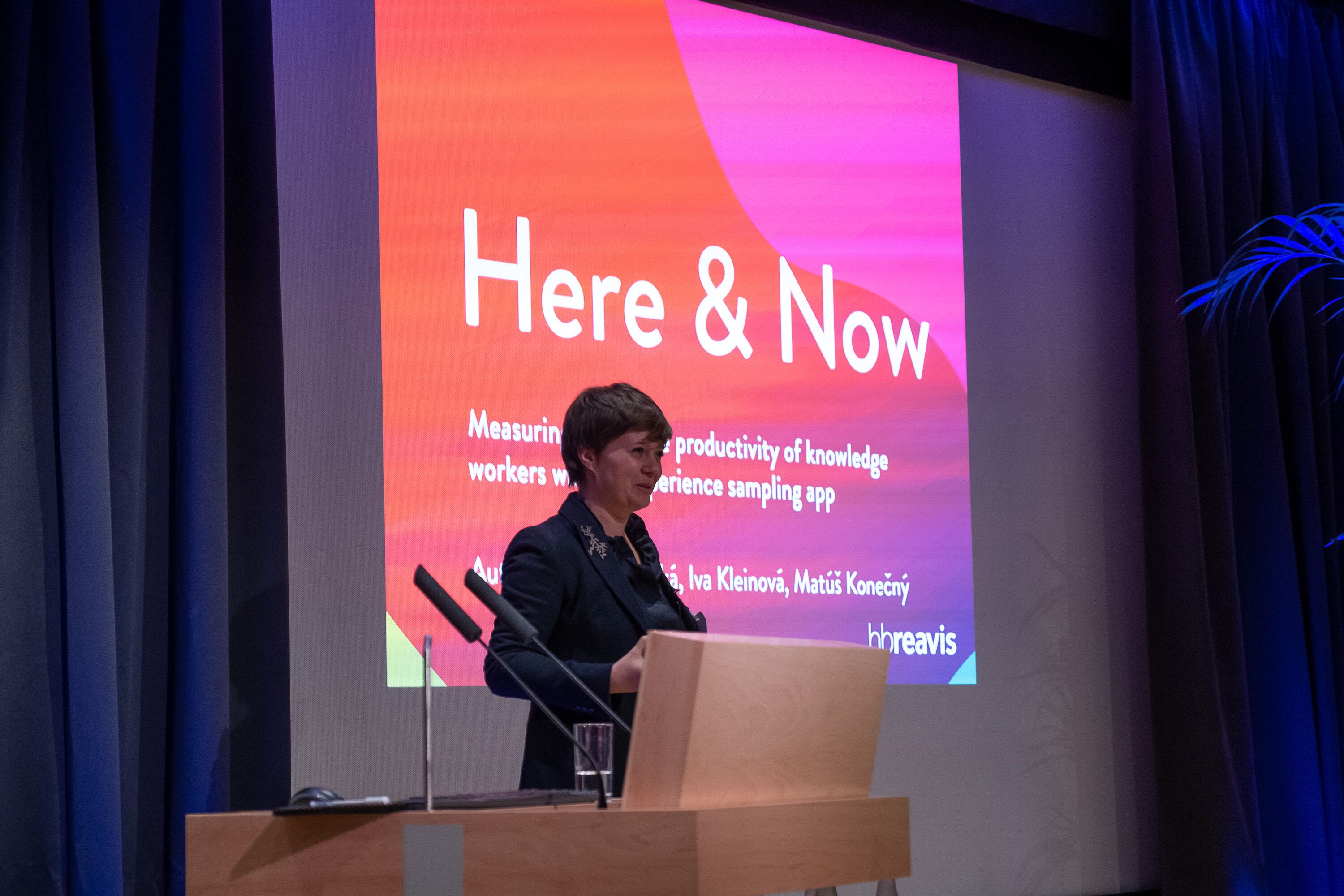 However, measuring productivity is hard. Just imagine the variety of people's positions and personalities. At HB Reavis, we turned to research to find a way. So, how did we do it?
Growth in space types
Our team consisting of Iva Kleinova, Matus Konecny and Elena Hybska developed an app called Here&Now for our internal purposes of measuring productivity and how workspace impacts it in real-time. Thet presented our results at Workplace Trends.
The application was inspired by the theories of Daniel Kahneman, the Nobel Prize winning economist and psychologist, who argues that feelings and attitudes collected in real-time are more relevant data sources than those that are remembered later. The tests we then carried out with our clients revealed that they, too, find repeated real-time data more trustworthy than one-off surveys.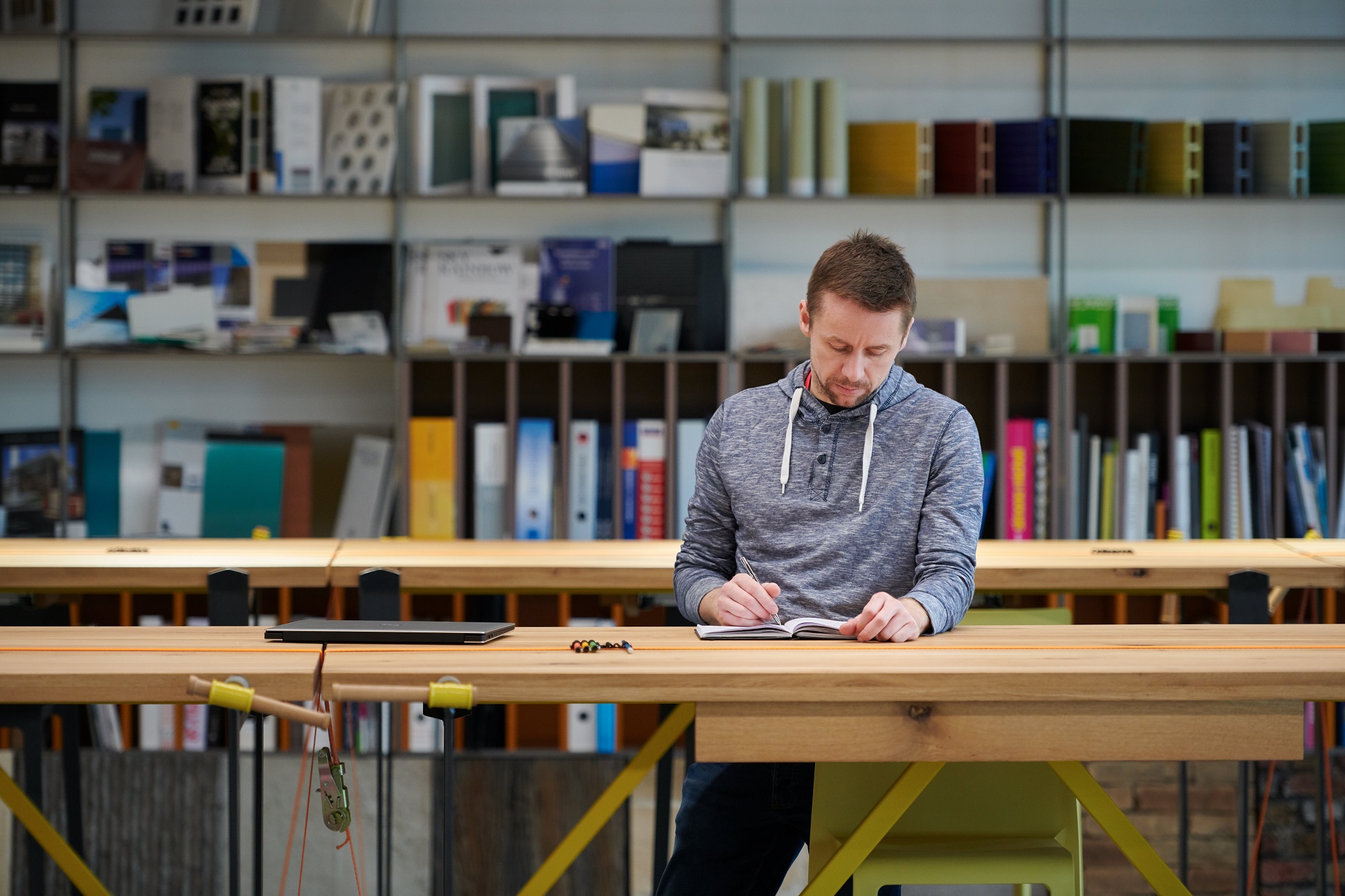 Since we knew that people's estimates of their own productivity mirrored their real productivity levels, we put trust in our colleagues and asked them to anonymously express their feelings in real time, their subjective productivity and their perception of how much space supported it.
So far, there have been two rounds of testing. One took place in the summer of 2018 in our old offices before relocation. The other one took place in February of 2019 after moving into our new offices.
The main difference between these two workspaces was the number of different spaces they offer. In the old one, our colleagues could only use 5 types of space, while in the new ones we stretched the office design to 35 workspaces, including a library, focus rooms, informal meeting places, a secret room, a relax room and many more.
Both times, we stuck to the same 4 questions at random times during the day to capture the full scope of people's work lives:
What activity were you doing just now?
Where were you doing the activity?
How productive did you feel?
To what extent did space support your productivity?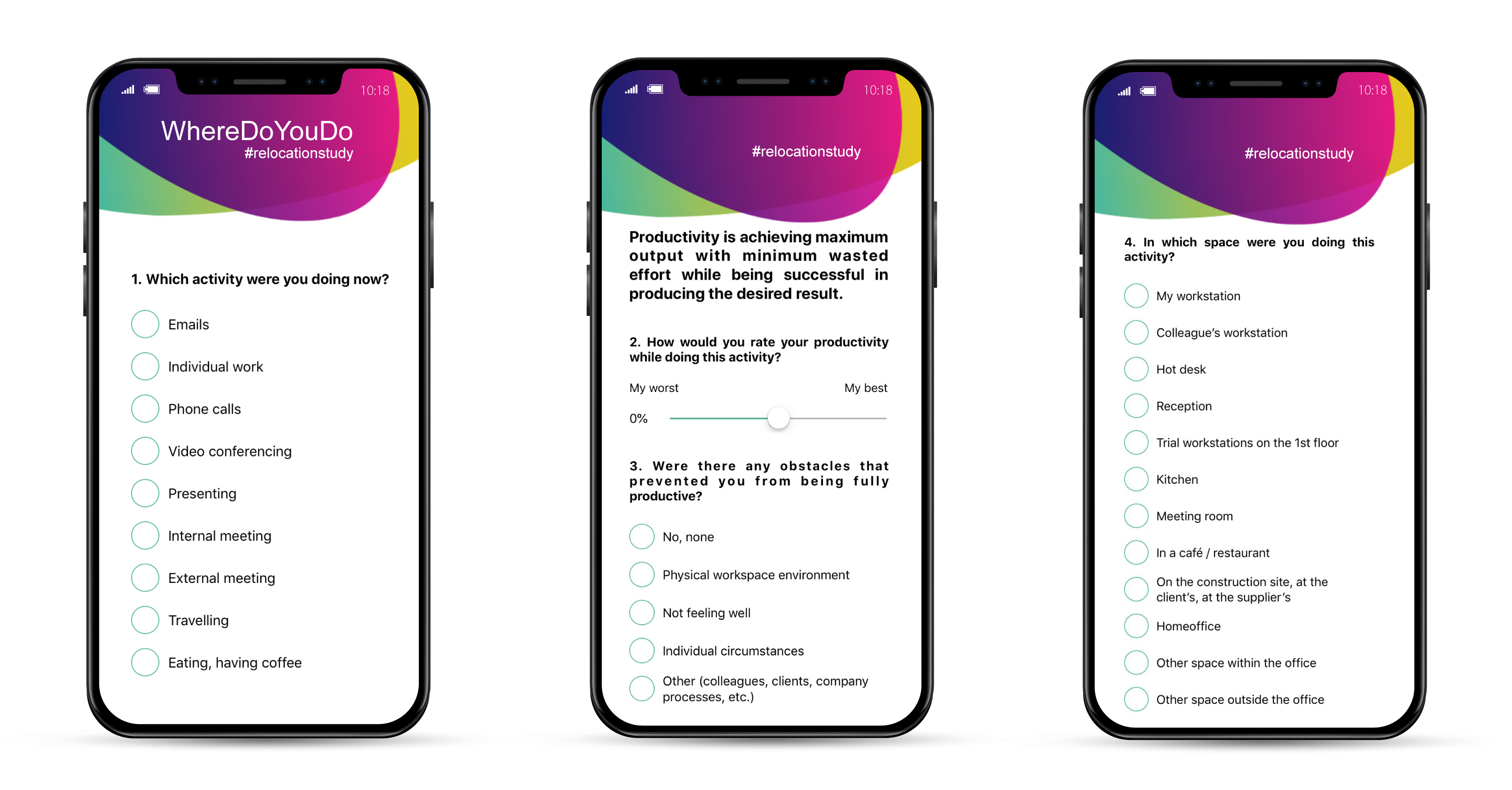 Productivity on the rise
Our colleagues' ratings of their overall productivity increased from 70 per cent to 80 per cent. Some specific office space types showed much higher jumps.
The productivity of individual work rose by more than 20%. The inclusion of focus rooms in the new office was a major factor.
We also looked at our transition from closed to open offices, as our colleagues were nervous about the new open setup. We were pleased to find out that people felt 10% more productive in handling their routine tasks in open space and claimed a 30% uplift in how space supported their e-mail communication.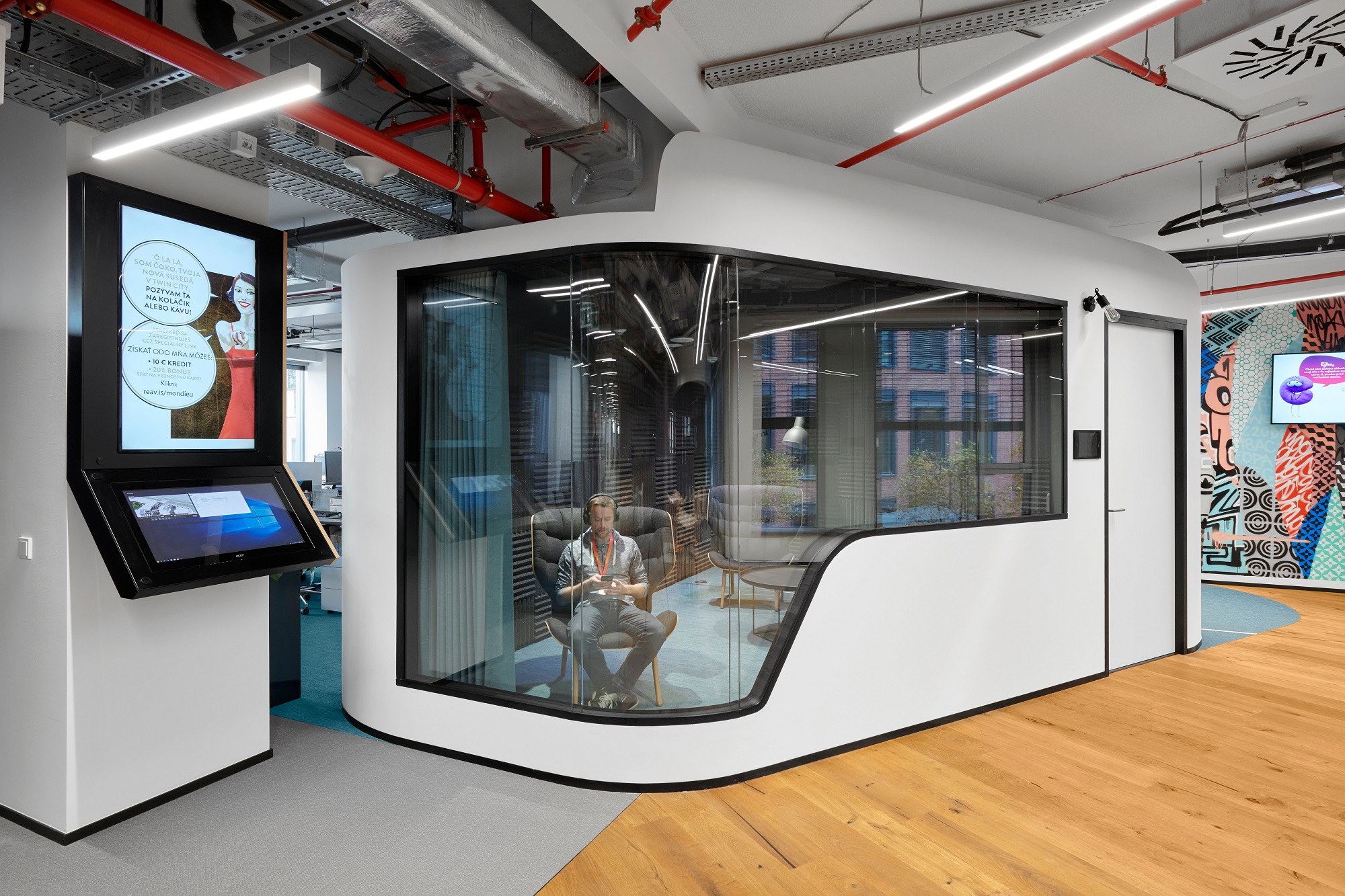 Activities didn't change but where we perform them did
The division of people's daily tasks didn't change after the move. But where they do these tasks did.
For example, phone calls were mostly done in workstations in the old offices. Based on what we measured, we succeeded in our design goal to move this type of activity to focus and phone rooms.
Previously, people worked in informal spaces when they were working on their own. With newly available spaces for individual work (like the library or focus spaces), they use informal spaces for community fostering activities. Interestingly, our colleagues choose to stay at their open space desks for low concentration tasks such as processing e-mails.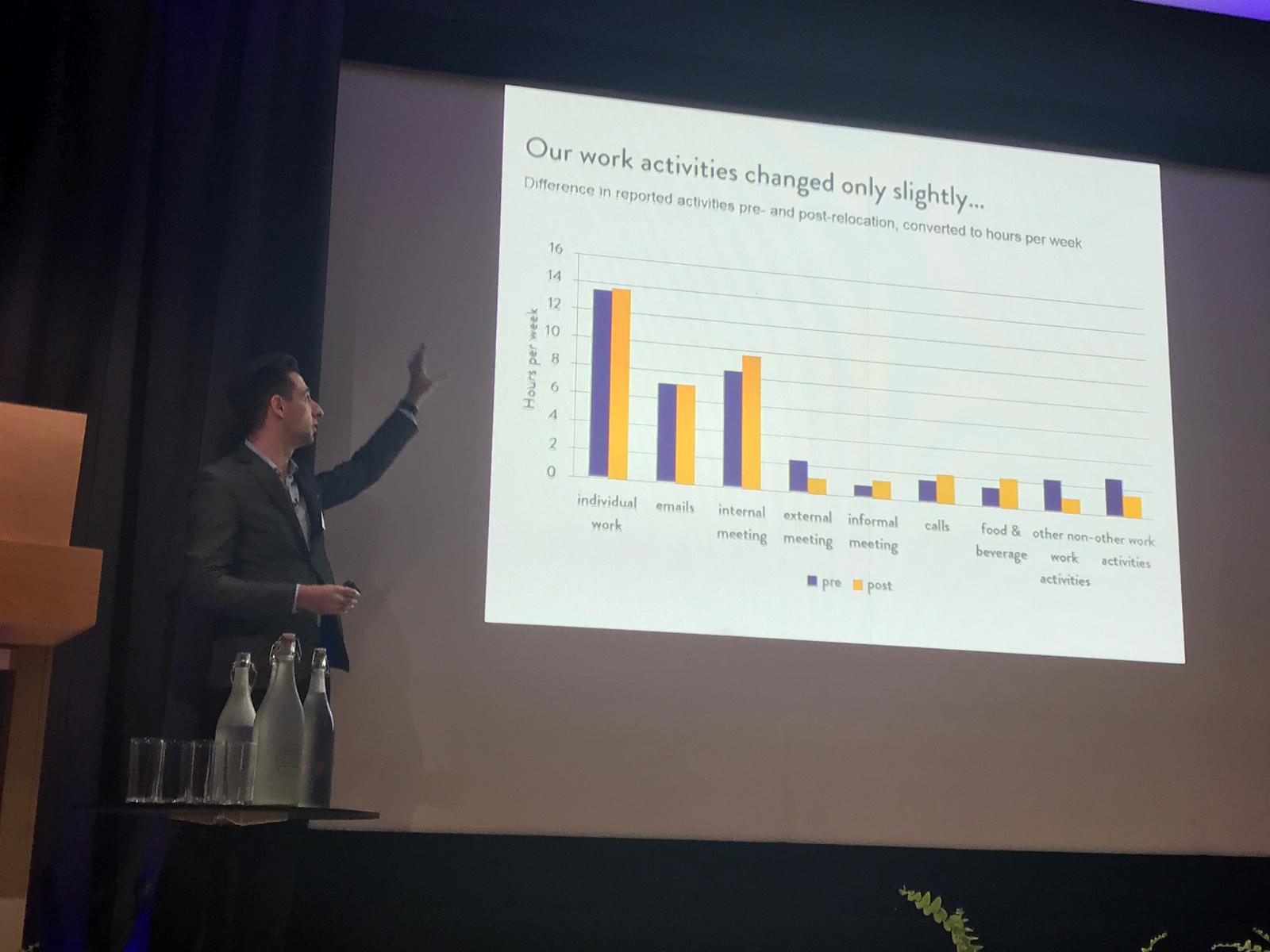 What's in it for a company?
Together with other factors, there was a 10% increase in subjective productivity. To be on the conservative side, we have estimated that about 31% of this value is directly attributable to space itself.
What's next?
Based on further in-depth interviews with employees and employers, we are taking the approach of real-time measurements further.  Our goal is to empower companies to make data-based decisions about their workspace.
The next step is helping them learn through real-time measurements of how people feel in different parts of their office. It means they can adapt the space to the actual company's needs and maximise productivity and wellbeing. These approaches can benefit employees from three different perspectives: after relocations, newcomers and teams.
Watch our team sharing our results from Here&Now at Workplace Trends: