The future of office design: Sustainable from the very start
Office design continues to evolve to suit more malleable working styles and employee preferences. With features such as complimentary gym access and smart building apps, it's an exciting time to be looking for a new office. Yet, there's another game-changing piece of the puzzle for office design.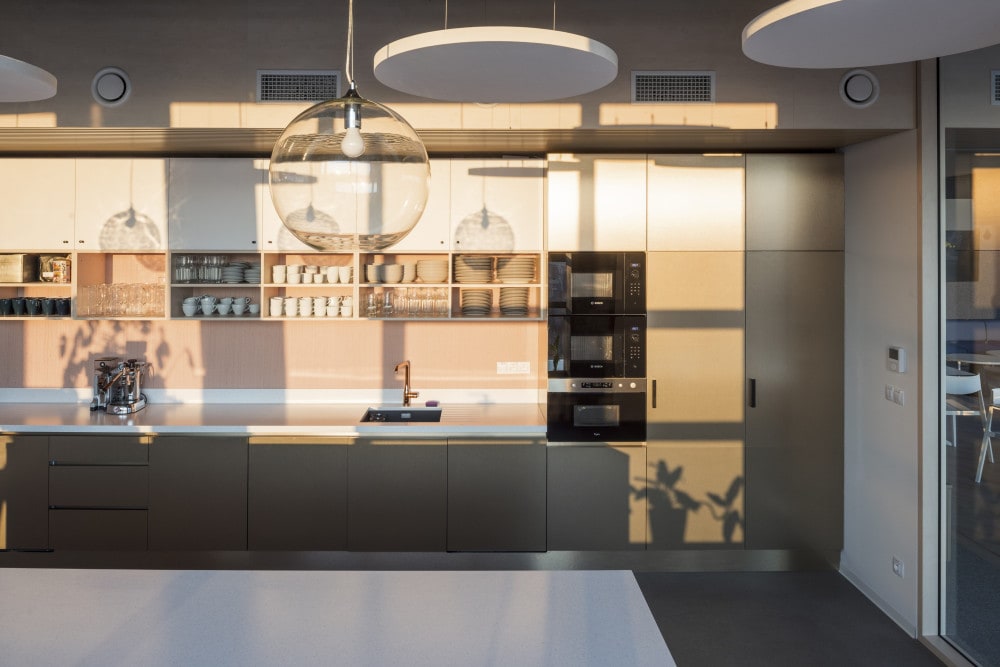 Good workspace sustainability principles could be a winning way to attract employees back to the office. For many companies, sustainability is already high on the agenda. But if they want to attract top talent, maintain a long-lasting office, and make good on their ESG commitments, they need to take sustainability even more seriously.
In 2019, UK buildings produced 85 metric tonnes of CO2, with 14% coming from commercial buildings. How can sustainability become an integral part of f the future work environment? To get into this question, we've spoken to Amy Morgan – our UK expert workspace consultant.
Giving employees what they want
"In part, this is all about what employees want from the office," says Amy. "As people become more environmentally concerned, they're not only looking for spaces that fit their daily working and lifestyle patterns but also ones that align with their values. Companies want workspaces that deliver on physical and mental wellbeing, but also bring company values in line with the personal views of their employees."
This extends to recruiting new talent, too – especially younger demographics. A Bupa survey found that two out of three 18–22-year-olds feel anxious due to climate change – and one in three would turn down employers with poor ESG credentials. A workspace with sustainability built into its core makes an attractive destination for young talent, aligning with their values and demonstrating the change they're looking for.
Looking ahead
But this isn't just about designing spaces that match or exceed employee expectations – despite this being a vital driver for the future of work. Looking beyond that, the built environment, including commercial real estate, is currently responsible for a hefty 39% of global energy-related carbon emissions: 28% from operational emissions – from the energy needed to heat, cool and power the buildings.
"When designing a responsible workspace, you must involve sustainability from the get-go, with carbon-reduction strategies built into the process," says Amy. "This ensures the space stands the test of time, and it means that offices and their users can become an active part of protecting the planet's future."
For occupiers, there are several benefits in moving into a space that supports a planet-friendly vision. Most obviously, operating in a sustainable building makes it easier for businesses to achieve their corporate ESG goals. "Alongside its other ground-breaking sustainability features, our Worship Square project will be powered entirely by electricity, much of which will be self-generated using solar panels," says Amy. "This will be a quick win for its occupiers when tracking, reducing, and reporting their emissions footprint."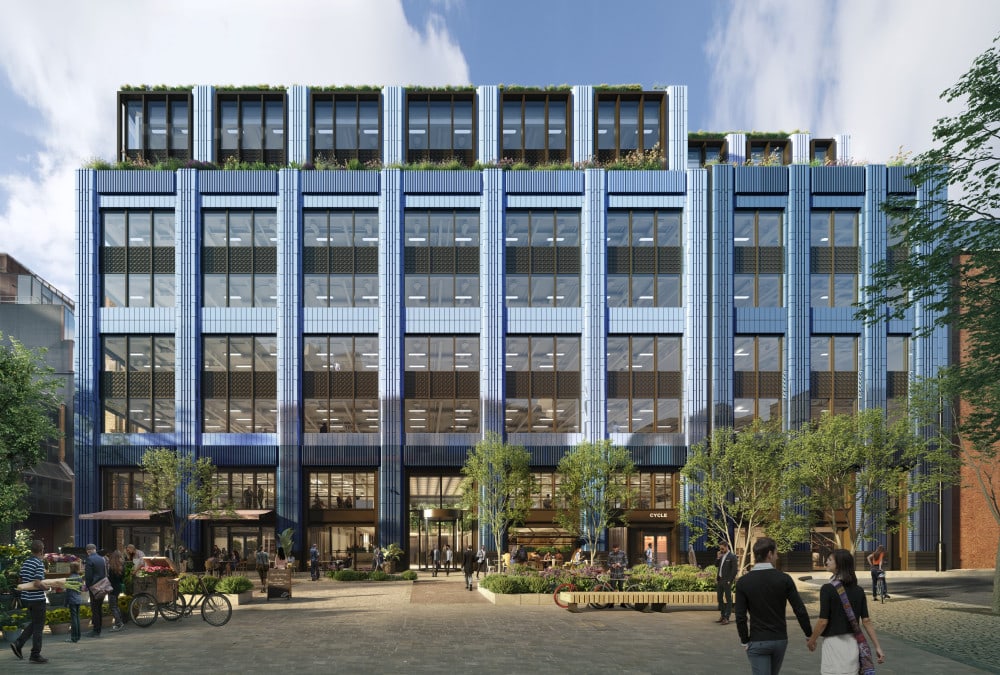 When it comes to fit-out, businesses can drive down their emissions with reused, recycled or sustainable materials and items. And sourcing these from the local area strengthens the community and reduces transport-related emissions.
Whatever a company's sustainability strategy may be, an office space that works to reduce and maintain low carbon emissions is beneficial for the planet and supports an organisation's goals.
Making hybrid sustainable
As employers decide how their sustainability strategy will interact with office design, they may also be considering their future working models. Luckily, both can slot together neatly.
"When designing an office that supports hybrid working, sustainability can become part of the planning process," explains Amy. "With the right kind of space zoning and communication, employees can be directed to different parts of the building based on occupancy. It means businesses can avoid wasting energy heating and lighting areas that aren't currently being used to capacity."
This is driven by smart office technology. Amy adds, "if employees are using the office part-time or flexibly within the day, sensory-activated lighting and smart heating and cooling systems can minimise utility usage even more." And when people are travelling into the office, businesses can reduce emissions even more by providing end-of-trip facilities to support sustainable and active travel modes such as cycling.
Bringing the benefits to employees
"It's important that employees are brought along on the sustainability journey," says Amy. "This is why when designing a new office space, their views, needs, and preferences should be factored in from the get-go. Recruiting a younger generation can be an important part of this journey, as they bring a wealth of knowledge and ideas about shrinking the office's carbon footprint."
For example, London has the highest cycle commuter ratio in England, and this number has more than doubled over the past decade. Blending employee needs with sustainable office design is simple in this case. At Bloom Clerkenwell, the neighbouring Cycle Superhighway leads into a specially designed entrance, directing users straight to bike storage. And those without bikes can book Bromptons via the Bloom app.
Growing together
Recently, we brought out our Straight to Zero Pathway, outlining our clear-cut strategy for achieving our net zero carbon goals. A crucial pillar of this pathway is sustainable building design, a priority for all our projects.
But it doesn't stop there. Our approach to sustainability at an operational level can also bring these benefits to occupiers and their employees, whether by enabling greener commutes, offering biodiverse spaces, or using smart tech to optimise hybrid working and utility usage.
Our way is clear, and yours can be too. Get in touch to find out how our team of workspace experts can help your business achieve its sustainability goals in the office space.
---
Origameo Form
"*" indicates required fields