DSTRCT.Berlin's almost fully leased – as fire engineers hhpberlin become its latest tenants
DSTRCT.Berlin's safety measures must be good – the next generation fire engineering company, hhpberlin, has signed on for over 1,500 sq m of the new building!
Hppberlin has over 20 years experience in making the world safer, more sustainable, and more liveable through intelligent fire protection, tailor-made fire protection concepts, effective solutions, and pioneering engineering methods.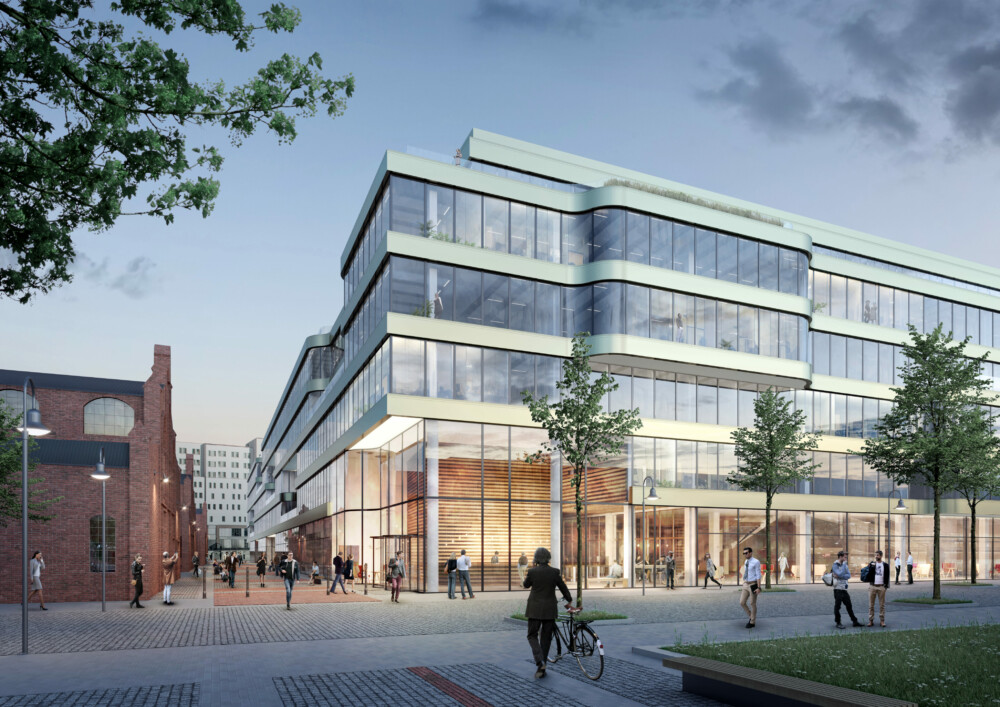 From late summer 2022, the 3rd floor workspace will be their key base of operations. An inspirational new home for teams guiding clients through all kinds of projects, from consulting, concepts, and construction, to organisational fire protection.
With our people centric approach, they can be ready to have everything they need to fuel further success upon their arrival. From great workspace flexibility to a generous package of services within the building powered by the More team, such as a concierge, bike rental, and much more – all available at our More app.
There's just 3300 sq m left available in DSTRCT.Berlin's new building – and one of the spaces includes the stunning 5th floor rooftop terrace.
So if you're after a workspace with cool public areas and access to the mouth-watering DSTRCT.market – our Origameo workspace consultants have a history of creating productive, wellbeing-centric workspaces – underpinned by our Symbiosy data platform, get in touch with us.
---
Newsletter Form
"*" indicates required fields