It's all about the point of view! The DSTRCT.Berlin view.
Have you been to one of our open days at DSTRCT.Berlin? No? Curious about how it's going with our Berlin development? Yes? Then have a look at this 360° panoramic view and read about the activities we have in store for the site.
DSTRCT.Berlin is in its first preparation phase, but we are already excited about what the view will offer. Hence, we climbed the invisible stairs…alright, we admit we used a drone to get the job done.
The photoshoot was done from the exact place where the future rooftop area will wrap around the building and bring people working in DSTRCT.Berlin together for after-work drinks. Visitors will enjoy the reconstructed Schlachthof buildings for the authentic food and beverage selection. From the terrace, you will be able to enjoy a panoramic city view that includes the dominant Berliner Fernsehturm.
Wellbeing at the heart of it all
Not a fan of heights? There are a handful of spacious roof terraces planned with blooming atriums, sunken gardens, community areas, quiet corners for 'my-time' and co-working spaces to network, inspire and be inspired in. Why all the fuss? Because we care about the wellbeing of the people that work in our offices.
At HB Reavis, we aspire to provide more than just offices to rent. We want to create spaces in which overall wellbeing is a top priority, and two of its features happen to employ biophilic and active design, bringing together nature and people and supporting people's daily dose of exercise and interaction.
Think local
Interaction is very important to us on a local level too. Our project will become an inseparable part of a lively neighbourhood and there is great responsibility that comes with it. What's a better way to bring people together than to create a new development in the area? For this reason, we have already held two events. One was for kids and one was for all the neighbours to help them get a little more familiar with what's going on in their district.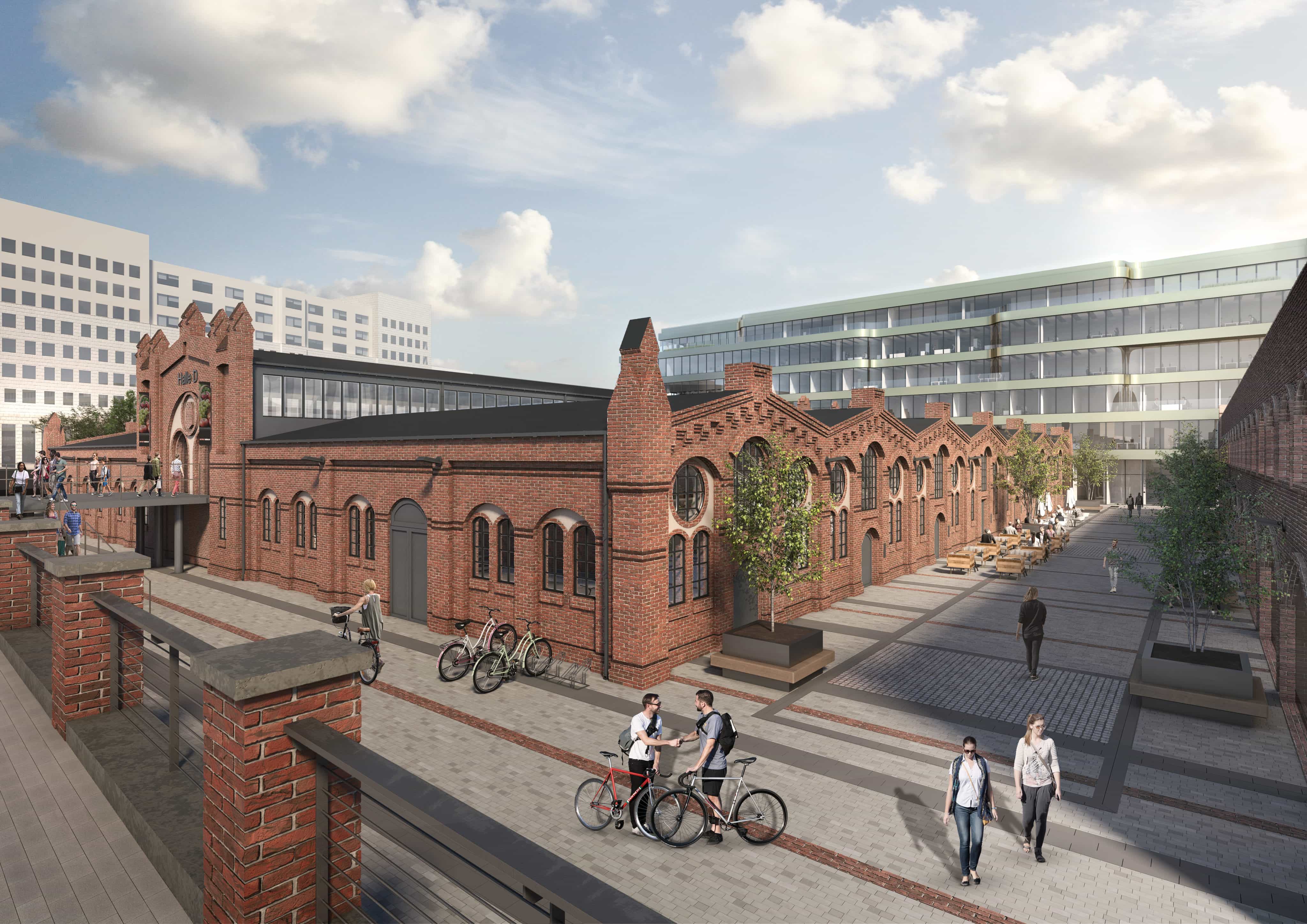 Visit from a local kindergarten
The smallest citizens came in two groups of twenty to explore the site. Safety comes first, and just like all the other visitors, they were given fitted vests, small helmets and our security guard explained the basic rules of safe behaviour on the site to them. Armed with all the site equipment, they went on an excursion around the old halls and observed excavators at work bringing in buckets of sand. However, the most joyful activity was climbing into the excavator and blowing the horn. 😊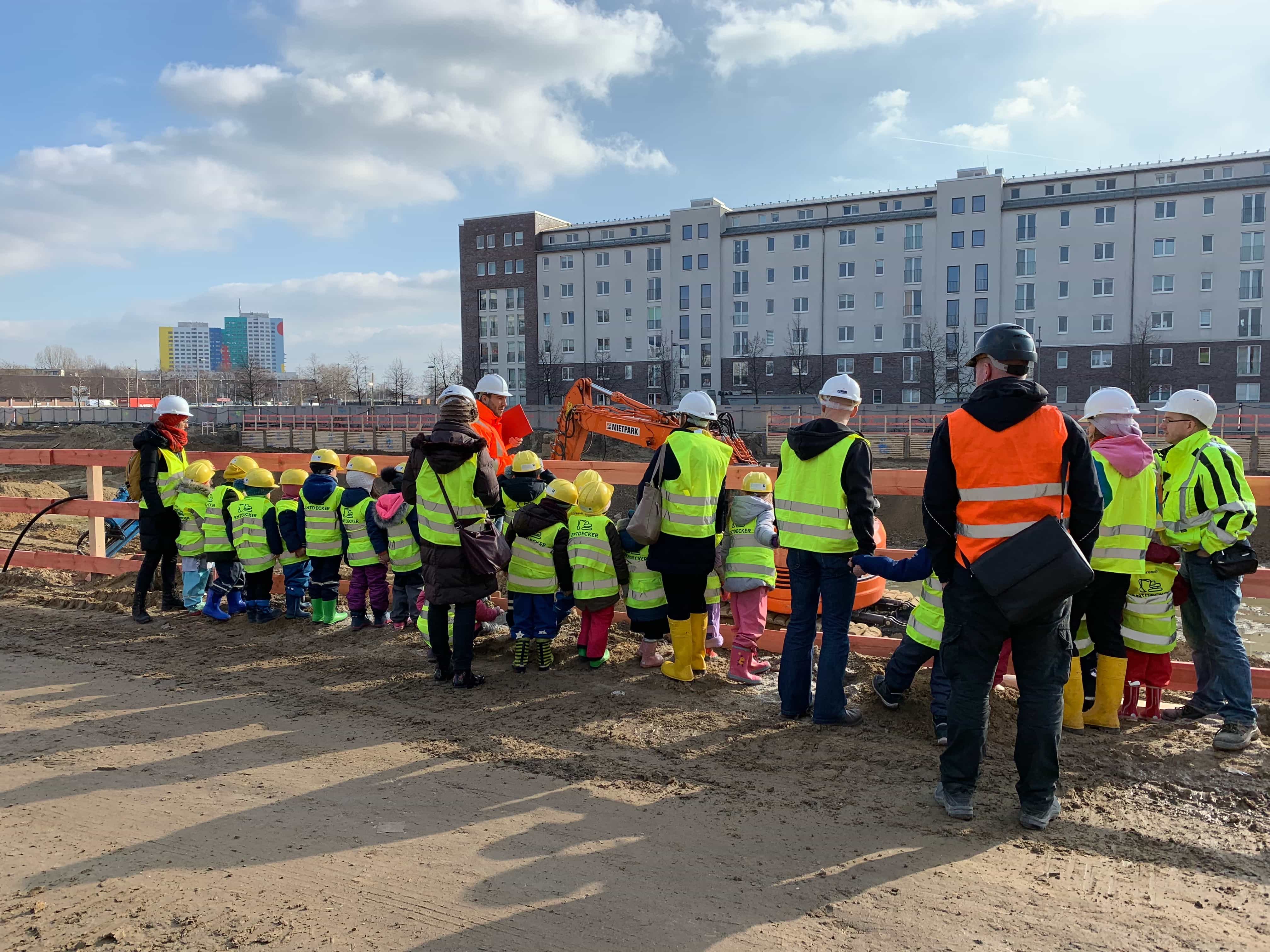 Let's neighbour
Neighbourhood Day was a bit different. There was no excavator climbing included, but we believe the adults received what they came for. We invited the locals from the neighbourhood to a project introduction where all their questions could be answered by our specialists from HB Reavis.
Inside Hall A, just next to the construction containers, a small exhibition showed how the site has progressed over the course of time. Pictures showed the site in the past, drawings illustrated the proposed scheme and the visualisation brought to light the planned final looks.
Did you miss Neighbourhood Day? Then we have some good news for you! There is going to be another one in autumn where we will explain more about our philosophy and the construction itself. Stay tuned!