DSTRCT.Berlin achieves WiredScore Platinum rating
Read press release
Only three buildings in Berlin are certified as WiredScore Platinum and our DSTRCT.Berlin project is one of them, as it places a heavy emphasis on its digital connectivity.
Working from the office has many perks to offer. At HB Reavis, we consider reliable and high-power digital connectivity an integral part of the modern workspaces we deliver.
Like our Bloom Clerkenwell project in London – our first German project, DSTRCT.Berlin has also been designed to meet the highest standards set up by WiredScore, the international rating system for the digital infrastructure of commercial real estate.
We are proud to share the news – the project has obtained the WiredScore Platinum rating, only the third project in Berlin to achieve this!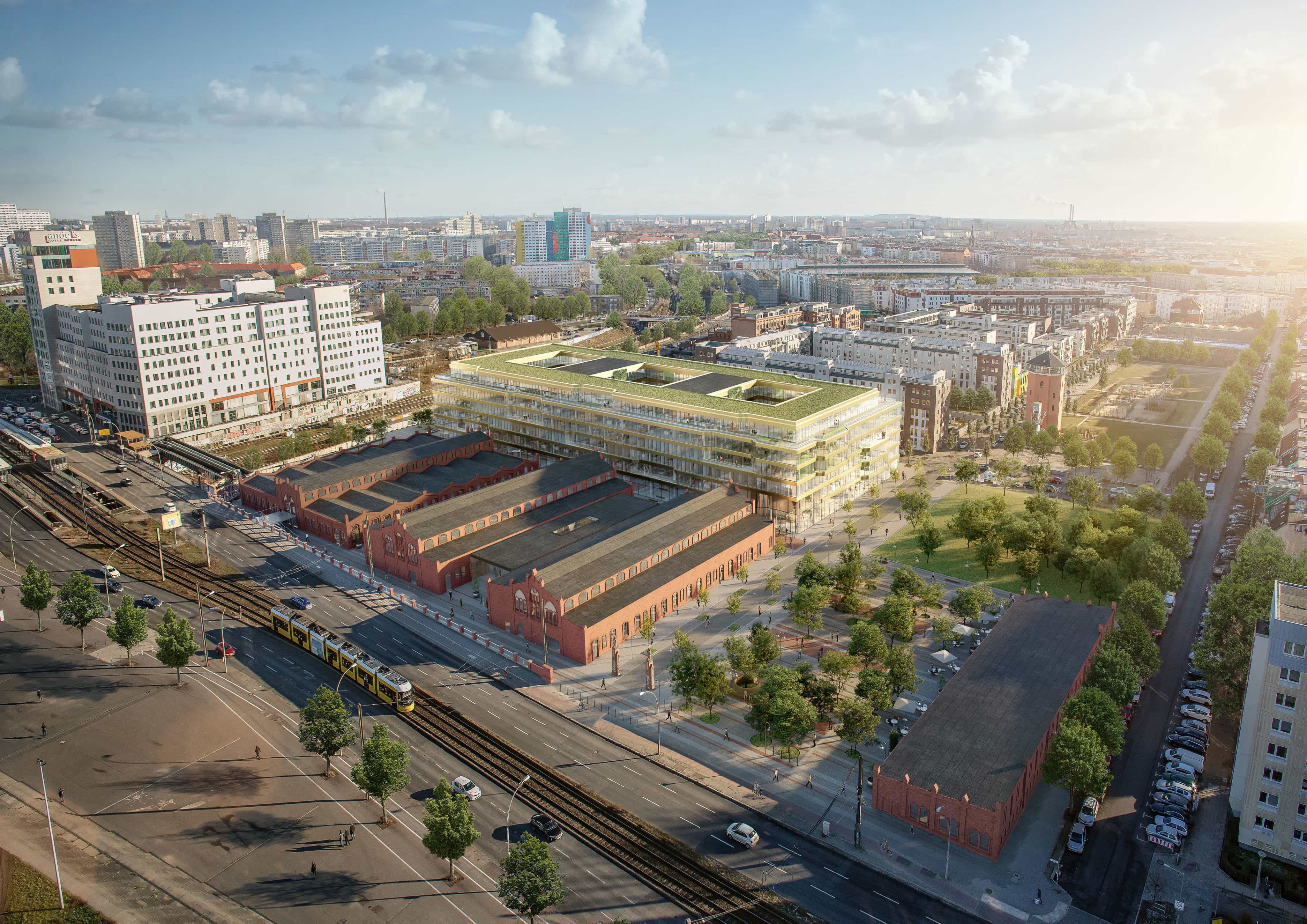 What is WiredScore?
The WiredScore certification creates necessary transparency, provides access to important information about the digital infrastructure of a building and reviews the three central areas of connectivity, infrastructure and potential.
Platinum is certification for developments designed for "best-in-class" connectivity:
The building's communications chamber for telecommunications infrastructure
Multiple, diverse risers with additional capacity
Existing standard access agreements from a network provider
Diversified house connections with capacity for additional network operators
First offices rented to STRATO and IONOS
At the moment, the project is WELL Pre-Certified. Once completed, it will aim for the WELL Building Standard (Gold) and DGNB (Gold).
DSTRCT.Berlin consists of two parts: the new office building, and the revitalised slaughterhouse on Landsberger Alle. The idea behind DSTRCT is Work.Eat.Meet. representing our focus on health, wellbeing and productivity.
The renewed halls will create a lively place to spend quality time with colleagues, family and friends. You name it, we make it: meetings, dining areas and cultural events.
The new office building will offer diverse workspace design, whether that's quiet places for focused work, lush greenery to help you unwind or places to meet and collaborate with colleagues. Biophilia and active design, together with Symbiosy (our tech and sensory platform) underline the overall building experience and has already attracted its first occupiers: STRATO and IONOS.