HB Reavis is the second strongest developer brand in Europe and first in the CEE region.
HB Reavis remains one of the top office developer brands in Europe for the third time in a row. This award is truly special as the HB Reavis brand continues to be a key player in the office real estate industry as it has for the last few years. It is neither a jury vote nor a public vote, it is solely based on the "Brand Impact" performance score for the HB Reavis brand.
This recognition comes from The European Real Estate Brand Institute, which conducts an extensive study amongst professionals to discover the brand perception and overall value of the shortlisted brands. It is the largest empirical brand study in the real estate industry that evaluates brand potential on the basis of up to 20 assessment criteria.
The news was recently announced at the Real Estate Brand Award 2023 Gala. As well as this achievement, HB Reavis defended its first place ranking in the CEE region. This long-term and well-established brand value resulted in the 'CMO of the Year' award for the Group Marketing Director of HB Reavis, Peter Terpak. He has been steering marketing strategies and guarding brand positioning for the last 8 years, contributing to the significant success of the brand.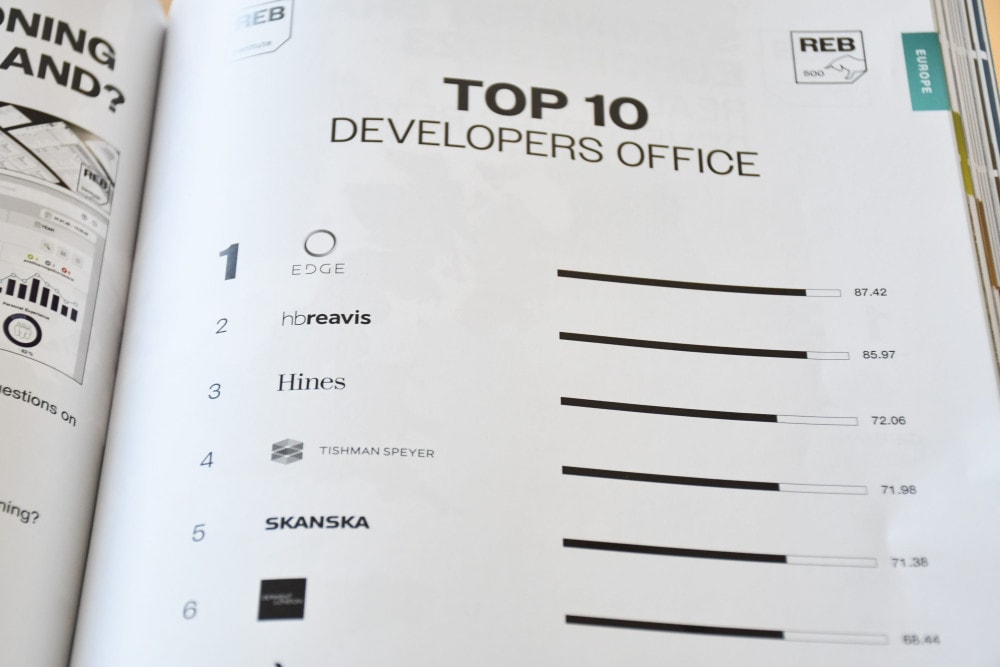 With the brand qualities most valued by real estate professionals such as sustainability, power of innovation and trustworthiness, HB Reavis continues to stay committed to delivering the best possible office experience whilst incorporating a more responsible and sustainable approach towards its ESG strategy and net zero carbon goals.