New research: Why a destination office is key to making flexibility a success
Hybrid working isn't going anywhere. We've all seen the headlines and felt the impact of how things are changing first-hand. However, the success of any hybrid model depends on employees actively choosing to come into the office.
When they don't, things start to break – from satisfaction in their role to how quickly they can learn new things.
To understand how attitudes to hybrid work continue to evolve and what this means for businesses in the UK capital, we surveyed 300 London-based white-collar employees to see:
Whether current hybrid working models are really working for them.
What they want from the office of the future.
How these factors impact commitment to their employer.
Ready to jump into the full results? Download our brand-new report: The future of workspace flexibility in London.
Still here? Read on for a snapshot of what we discovered.
Hybrid working can hide stress
If managers can't see what their teams are dealing with day-to-day and where the added micro pressures creep in, how can they help them navigate the risk of burnout? This is a growing problem for employees who aren't getting enough face-to-face time, which means unbalanced flexible working models might be doing more harm than good.
Only 16% of remote workers feel their workload stress is recognised by their manager when working remotely.
69% of employees feel less loyal to their employer as a result.
Training is better together
We all know staring at a computer screen, hopping between Teams calls, isn't the most engaging environment for learning. With many struggling to hire employees with the necessary skills, you can't undervalue the power of real human interaction.
Over two-thirds of respondents feel they can learn faster when spending more time in person with their team.
37% of employees feel worn out by how long they spend on video calls.
Boosting productivity by offering more
Giving people a reason to come into the office isn't as simple as offering a free breakfast. Employees want an office that can help them maintain a healthy lifestyle and get the most out of their day.
More than half would like access to on-site exercise facilities such as a gym.
Almost half would come in more with access to communal outdoor spaces and open areas.
The destination office incentive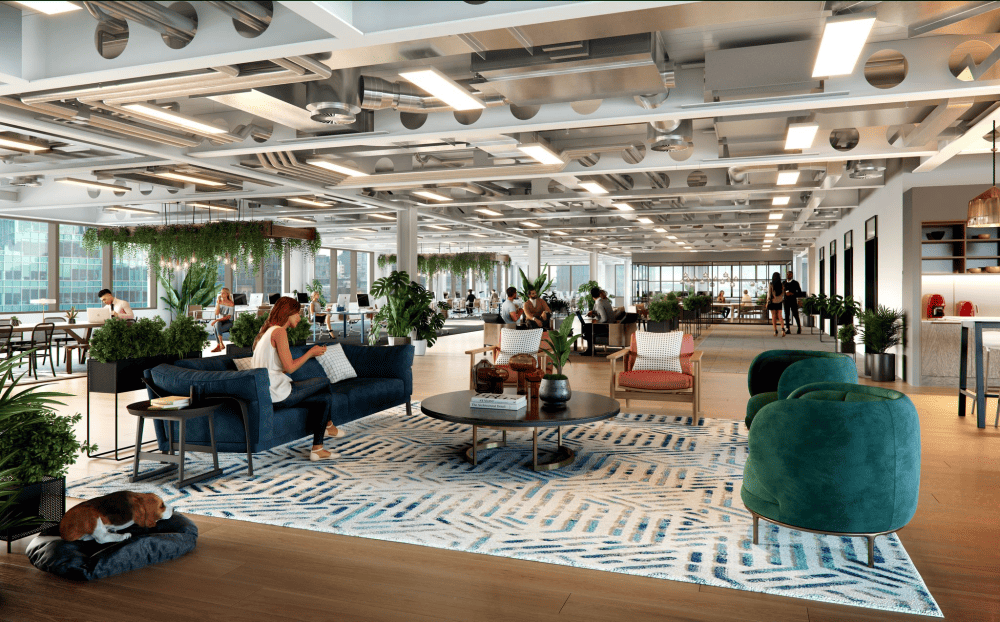 'Destination office': a space people want to go to – a dynamic, flexible, and inspirational workplace designed for the specific needs of its employees.
When retaining and attracting talent, the office plays a larger part than many realise. A dated building and stuffy desk setup won't get quality candidates through the door.
84% would come into the workplace more if it was a "destination."
88% said a destination office would influence their decision on a job offer.
Download the full report to discover what makes a destination office and the five strategies for making a success of flexible working.