We are the CEE Office Developer of the Year according to Eurobuild!
During the Eurobuild CEE Awards gala, we received the award for the Office Developer of the Year in Central and Eastern Europe! It is the crowning achievement of the work of our teams across the continent in the previous months, as well as a great summary of our 15-year presence in Poland.
The buildings commissioned this year, such as the highest parts of Varso Place and Forest in Warsaw, confirm the direction in which our industry is heading, same as our customer needs. We are proud to be at the forefront of the evolution of work spaces and services that make office work better, healthier and more efficient, which was appreciated by the Eurobuild Awards jury.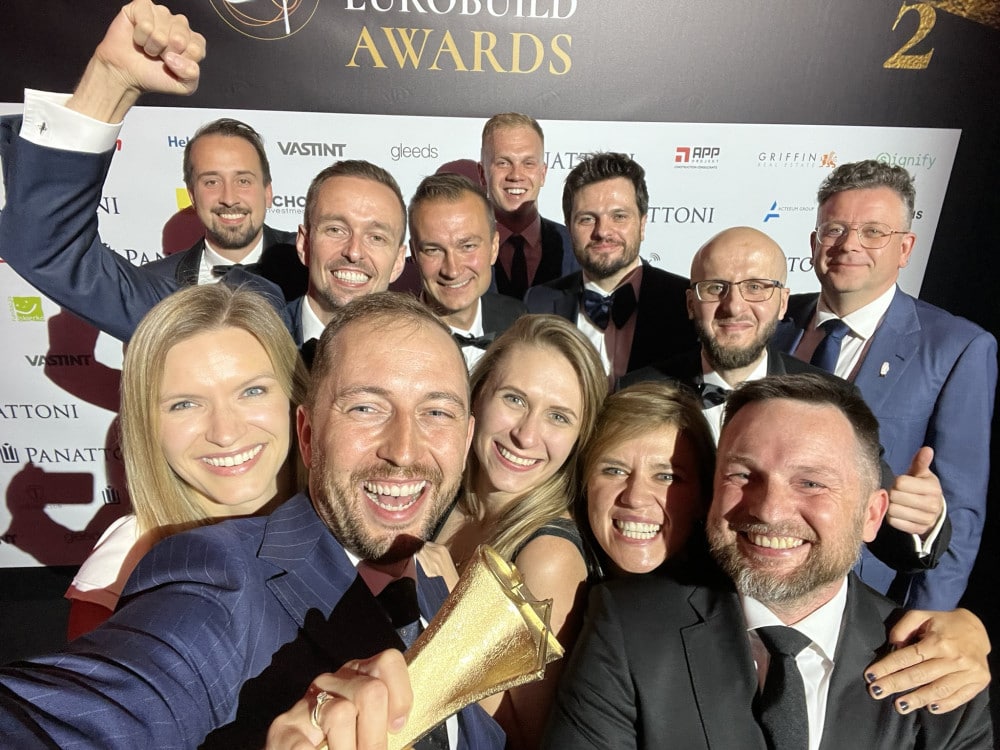 Our goals remain unchanged: to create the highest-quality, sustainable workspaces based on our ESG strategy – offices that support the development of companies and employees, as well as their physical and mental health.
We thank our clients who trust us in a time when business decisions require courage and forward thinking. We can assure you that our next projects in Poland and throughout Europe will be equally worthy of attention.