HB Reavis Appoints Mariann Toth as Country Leasing Director for Hungary
download the press release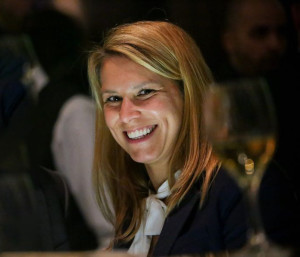 Mariann Tóth has been promoted to Country Leasing Director for HB Reavis Hungary, part of HB Reavis Group, the leading commercial property developer in Central and Eastern Europe. In her new position Mariann Tóth will be responsible for establishing long-term client relationships, leading the growing team of property professionals, implementing innovative real estate solutions for the Hungarian market, and enabling clients' businesses by providing them with tailormade
workspace solutions.
Mariann has over 12 years of experience in sales and property management and has held a number of leadership positions at renowned global businesses during her career. Mariann joined HB Reavis Hungary as Leasing Manager in August 2012 and has largely contributed to the successful leasing of the flagship Váci Corner Offices in Budapest.
Prior to joining HB Reavis, Mariann acted as an Associate, Office Agency at the global commercial real estate company Colliers International, where she was responsible for establishing new client relationships, maintaining existing ones with occupier clients and other client-side partners, as well as negotiating leasing contracts and business conditions. She has also previously worked as Corporate Sales Manager at the famous New York
Palace Boscolo hotel and the Danubius Hotel Group, where she supported the client portfolio, organized special site visits, presented internal and external sales, and promoted internal events. Mariann obtained her bachelor's degree in Hotel and Tourism at the Budapest Business School.
"Mariann has been a valuable member of the HB Reavis team, and a key figure in the leasing success of our first development, Váci Corner Offices. We are confident that her appointment as Country Leasing Director will allow us to accomplish success in our next development, located in the most frequented area of the 13th district, which will open up a new chapter in office development in Budapest. With a gross leasable area exceeding 120,000 sqm, this new project will act as the benchmark and ultimately help us in our aspiration to be a preferred partner for our clients' real estate needs." – said Zoltán Radnóty, CEO of HB Reavis Hungary.