New research: Why the future workspace needs wellbeing 2.0
Over half of employees have questioned their commitment to their current employer as they feel less connected to their colleagues at work according to our research.
This number exposes a big issue with remote working. Employees feel socially isolated from their friends and, as a result, less engaged. How can people stay committed at work if they can't connect with their colleagues?
Hybrid working alone isn't the answer. Bringing everyone back to the office a couple of days a week cannot fix the cracks deepened by remote working. Those who carefully consider how they address wellbeing and community at work – wherever that takes place – will benefit from a successful hybrid working strategy. This is where wellbeing 2.0 comes in.
Wellbeing 2.0 is a holistic view of the workspace as a community, where everyone can come together, find purpose, collaborate, and share a common sense of wellbeing. It factors in things that can affect our wellbeing, such as air, water, mental health, physical fitness, and more.
The issue of wellbeing is only increasing in importance. We collaborated with BBC StoryWorks to talk about the importance of wellbeing at work, and how the office can be shaped to best support people and drive productivity. To find out more watch our video or head to our resource centre where you can find the Wellbeing 2.0 report and more.
Our previous report found wellbeing to be a key trend for the future of work. But remote working has had even more impact on employee wellbeing than we anticipated. This is why we decided to explore wellbeing further in our latest whitepaper and understand how the employee experience has changed.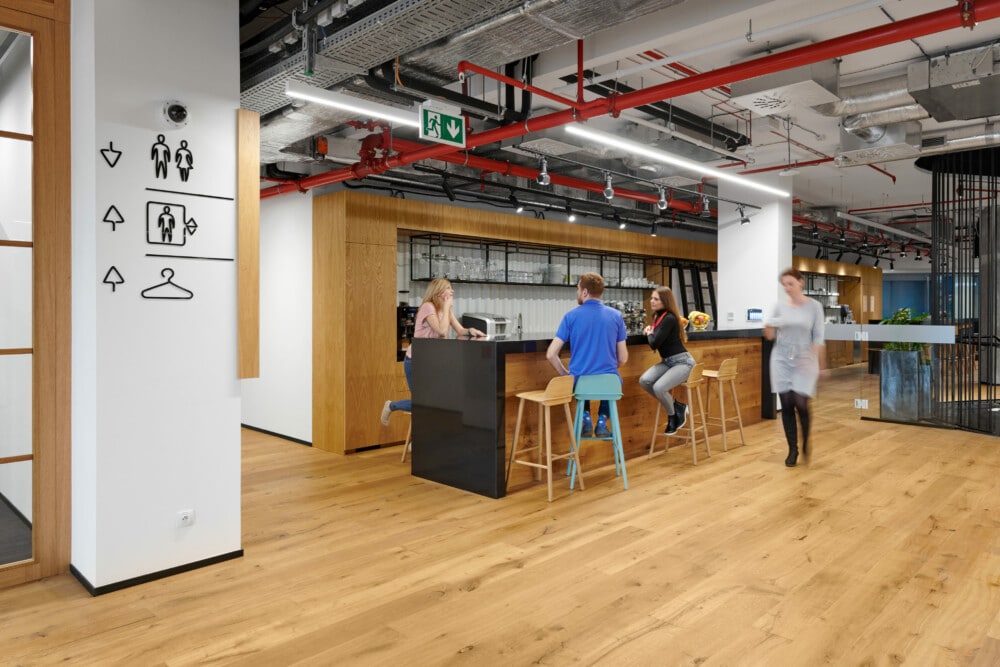 Above all, we found that it's not just wellbeing that plays a crucial role in productivity and engagement. It's also community and the employee experience. By understanding the challenges faced by employees and how they extend to the future, you can deliver wellbeing 2.0, boosting engagement, productivity, and positivity in the workspace.
Here's our overview:
#1 The flaws in fully remote working
People expected productivity would 'bounce back' post-pandemic. Yet 71% of employees feel their productivity is the same, if not lower. This loss isn't just down to people adjusting to remote working. Instead, 18 months down the line, the data shows it's an issue inherent to remote working.
This is due to new challenges faced by employees working remotely, including:
The lack of a dedicated home office
Tech troubles
Fragmented communication
Video chat fatigue
Yet employers seem more comfortable with home working models. 73% believe their employees feel as connected or more to their colleagues and company than before the pandemic. But this isn't always the case.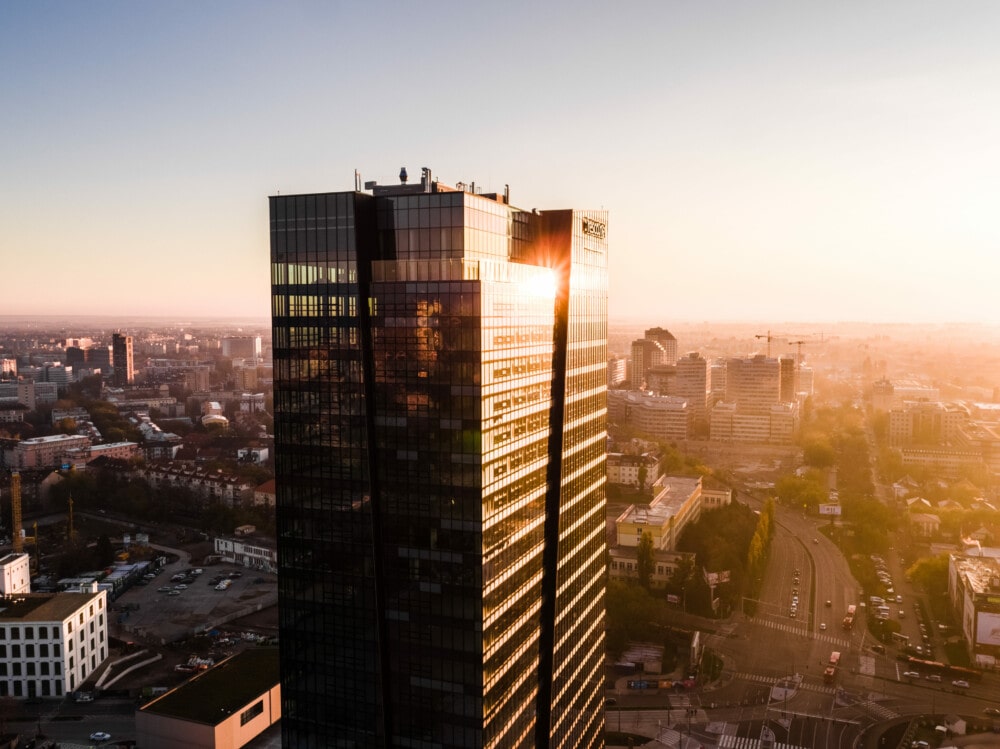 #2 Hybrid working doesn't answer employee wellbeing problems
It's been hard for employees to change between the extremes of in-person and fully remote working. Although hybrid working seems like the sensible, ultra-flexible solution, it doesn't automatically solve collaboration problems. Even in hybrid models, a lack of professional connection affects mood beyond work. We've found it impacts employee health and wellbeing, with 47% saying their connection to their team and company is the main thing they need to feel good at work.
Yet, many employers have not taken steps to encourage interaction or community since the pandemic. Those that have used short-term solutions such as 'happy hours' or 'video chat socials.'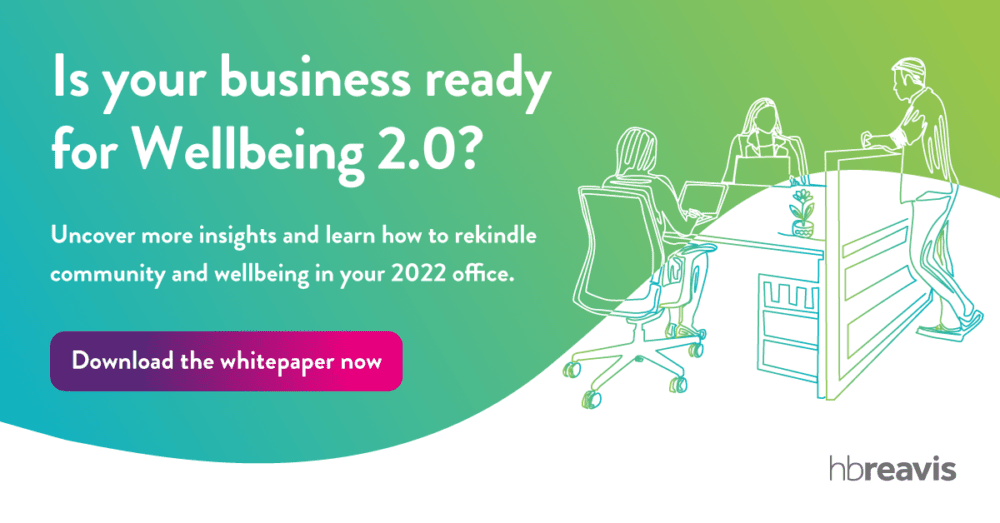 #3 Employers and employees don't agree about the office
Hybrid work is not one size fits all. Everyone has their own working preferences. In fact, nearly half of employees we surveyed want to return to the office as it was 'pre-pandemic', compared to the 19% that only want to work remotely.
Remote working has also shown us that home working isn't equal. Those without a home office and younger generations pressured by remote working would benefit most from returning to standard office arrangements. It gives them the chance to separate their work and personal lives and improve their wellbeing.
At the same time, employers remain divided on their approach to the future workspace. Whilst a third want to return to the office fully, over one-third wish to continue working remotely as much as possible.
---
Your people deserve the best. Let us help you create your version of wellbeing 2.0.
Book a time to chat:
---
Don't miss out on any of our resources. Sign up for our newsletter and we'll keep in touch:
"*" indicates required fields