6 things the workplace needs to boost employee wellbeing
Our Future of Work report uncovered a lot about what employees want from their workspace. And while much of it is still true today, recent trends also give employers new things to consider. We've had more lockdowns across the globe, new variants have emerged, and long-established working practices have continued to change. Unsurprisingly, employee attitudes to what is fast becoming the 'new normal' have also continued to evolve as a result.
To track how attitudes have shifted since our first study, we've recently taken a deep dive into the experiences of employees over the last 12 months, and we'll be releasing all the data in a whitepaper that'll be published soon.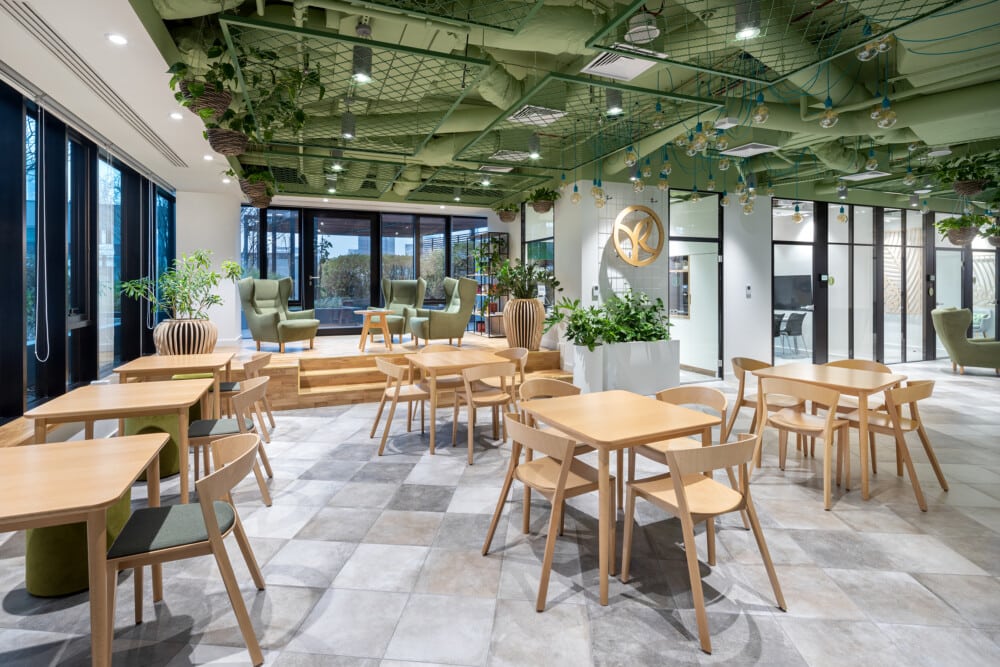 Our research found:
48% of employees want to return to the office and standard 'pre-pandemic' working arrangements.
57% of employees feel less connected with their colleagues.
37% say their workspace culture has been negatively impacted.
This matters for your business. For employees to do their best work, they need an environment that makes them feel valued and connected. To ensure that employees are in an ideal workspace, you need to take a broader view of how the office can support employee wellbeing and productivity.
How can the workspace improve employee wellbeing?
Culture and connectivity aren't the only things employees need from their workspace. Their needs encompass everything from how they work to how they socialise with colleagues, physically interact with their environment, and if their company's values align with their own. Businesses that get this right can create an environment where employees feel valued and are excited to work.
So, where do you start?
To create a complete picture of what employees need from their workspace, we've broken their requirements into six categories (based on the 'six dimensions of wellness' model). Each of these areas has a key role in ensuring a complete employee experience. Let's look at each in turn.
Making work rewarding
For employees to feel well in the office, they need to take satisfaction in their work. You can support this with an environment that aligns with their goals and beliefs. Some people may want somewhere they can really focus on their personal development. Others may enjoy a space where they can have meaningful social interactions with colleagues.
Top tip: Understand what your employees need to perform their best and equip your office to match. Solutions such as Origameo, can help you take this step!
Help employees stay healthy
Employee wellbeing depends on meeting their physical needs as well as their mental ones. This is why it's important to have a healthy work environment.
The office itself should provide the right air quality, light, temperature, and ergonomic features to keep employees healthy. You can also encourage healthier practices by providing easy access to drinking water and good nutrition and active design, so people can spend more time moving than sitting.
Top tip: While ensuring a healthy environment, provide a mix of spaces for employees to use. Not everyone has the same preferences for light and temperature!
Support community and collaboration
As our upcoming report has found, employees want to feel connected. While social interactions often stem from the right culture, they can start with workspace design.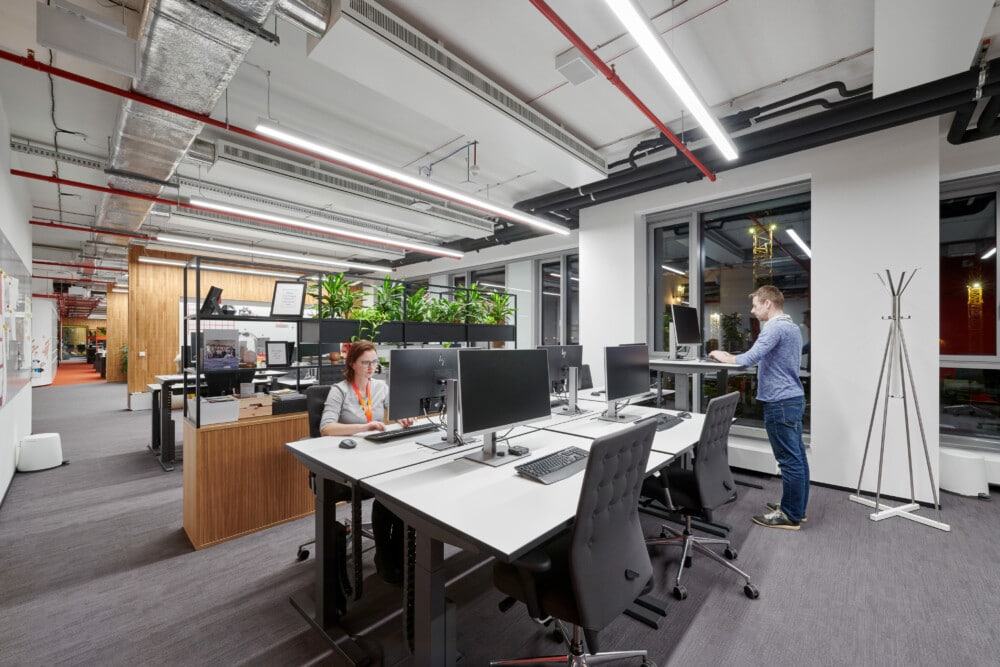 Do employees have spaces where they can collaborate or have those 'watercooler' conversations away from their desks? Building these spaces into the office allows your employees to interact more. This is the building block for any good workspace community.
Top tip: 'Work' interactions and 'social' interactions can be as valuable as each other, so try to enable both.
Keep employees engaged
"The intellectual dimension recognizes one's creative, stimulating mental activities."
Playing an active role in the workspace community helps people feel stimulated at work. Employees with a large number of friends or acquaintances report a higher level of wellbeing and better engagement. Shared office spaces like HubHub can help by introducing your staff to new people and exposing them to new ideas.
Top tip: Dedicated employee wellbeing or community events can help expand employees' horizons with new ideas. Solutions like More can help support this with events like community breakfasts, yoga lessons, clothes swaps, and movie nights (just to name a few).
Wellness is becoming increasingly important in the workspace and it's something employers need to be proactive about. We spoke with BBC StoryWorks about our approach to wellbeing, outlining four pillars we believe make up the employee experience. Watch our video, or head back to our resource centre to learn how you can best incorporate wellbeing into your workspace. 
Connect employees with the environment
More than being better connected to colleagues, people want to connect with the world around them. Biophilic design is a good place to start as it brings people closer to the natural environment. Consider what kind of views people have from their window, if they have plants near them, or if their workspace uses natural colours.
Top tip: Natural light has a significant effect on how employees feel. Include as much as you can in the workspace.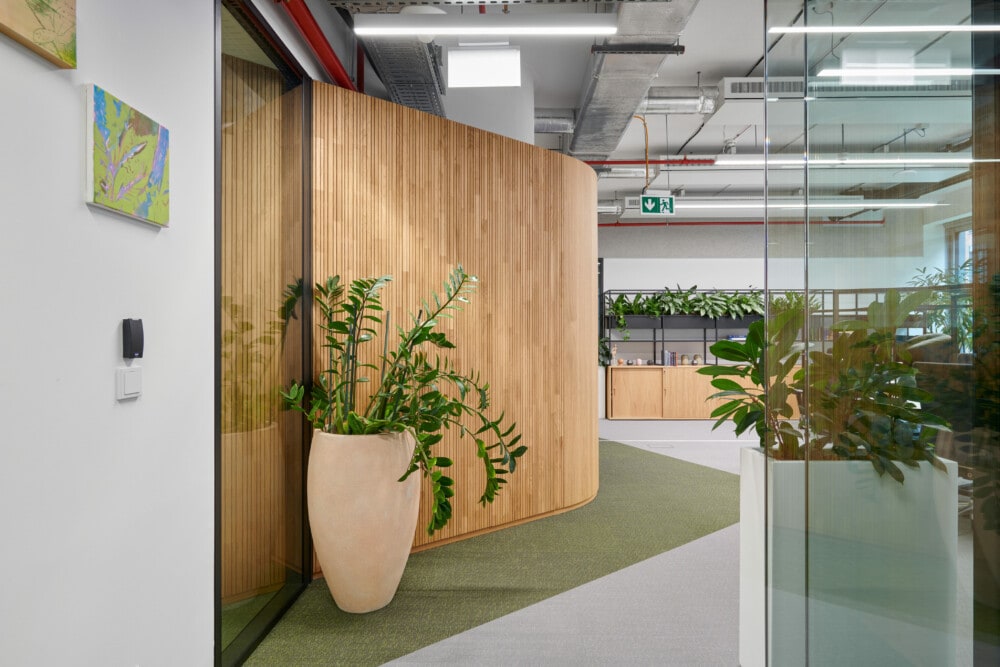 Encourage mindfulness
Work isn't always constant activity. Your employees need to take breaks and have access to an environment that's good for critical thinking. And this is best done in an environment that's fit for purpose. Dedicated rooms for mindfulness that are a bit quieter and give people some space to themselves can really help them rest and recover.
Top tip: Think about how sound travels around the office. Don't put communal areas next to dedicated mindfulness spaces.
Create a complete employee experience
It's likely that your office will already have tackled some of these areas. But to ensure that employees feel the most valued, you need to see that all these aspects are considered. Doing this alone can be a challenge. By partnering with a workspace provider, you can ensure that your office meets all your employees' needs.
Ready to see how we can help you meet your employees' wellbeing needs? Head to our free resource centre to unlock award winning reports, guides, and more.
---
Don't miss out on any of our resources. Sign up for our newsletter and we'll keep in touch:
"*" indicates required fields