Workplace health and wellbeing: How a smart office can improve 6 key business KPIs
When talking about smart offices, your first thought might be how technology can help improve the physical workspace. After all, with today's smart offices able to monitor and control environmental factors in much greater detail than ever before, the physical benefits are immediately obvious.
Yet truly smart workspaces are about more than just technology: they are about people. Smart workspaces understand individuals – their preferences and pain points – to optimise it for their use, creating an atmosphere that improves their productivity, health and wellbeing at work. Thanks to this kind of understanding, smart workspaces aren't just driving new efficiencies, but are also enhancing business KPIs such as talent engagement and retention.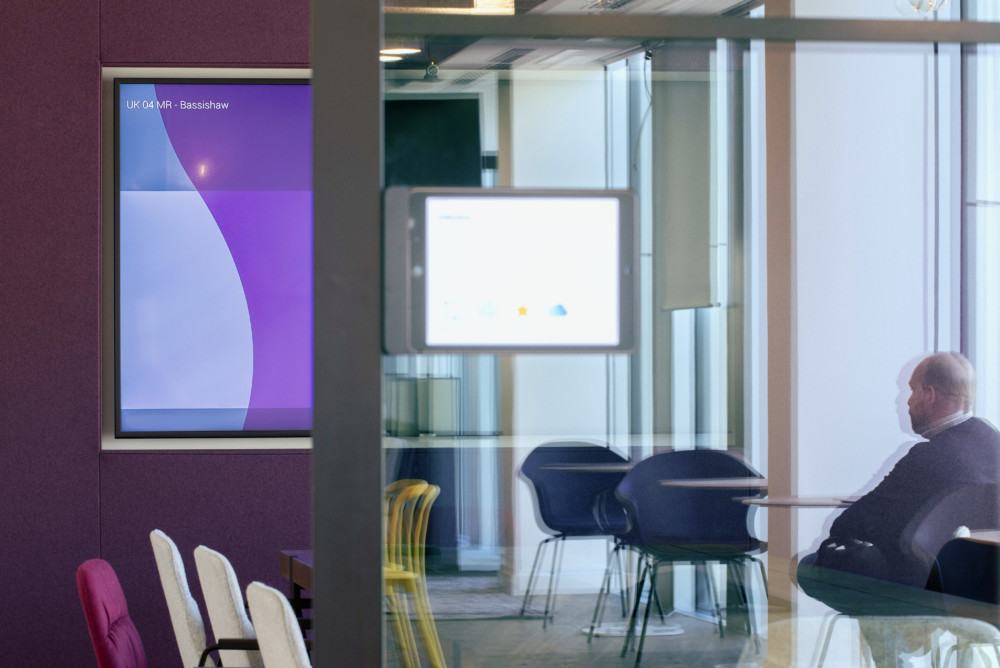 The importance of wellbeing at work
Hybrid working has been the answer for many in the return to work, but this doesn't mean that it's the right way forward for everyone. Following this, more people are coming back to the office now that they can. To handle the more immediate concerns of the returning to the office – such as reducing operational costs and increasing productivity – businesses will need to offer employees workspaces designed around the way they work best.
Here are six key business KPIs that can be improved by upgrading your traditional office to a smart one:
Tackling absenteeism: Paying attention pays off
The goal of a smart office is to create an environment that people genuinely want to be in and this can be measured by the absenteeism rate. The cost of worker absences on UK businesses has increased by 31% since 2019, to a total cost of £43 billion in 2021. As with wellbeing at work, it's important to pay attention to how employees are currently using the workspace and modify it to best suit them. After all, people that feel comfortable are more likely to be present in the office.
By monitoring and controlling the temperature, CO2, noise and light levels across the office, employees will be able to find an environment that aligns with their individual preferences. The optimal conditions for each individual will vary, but smart office technology can create a range of ideal working conditions that will learn and adjust to their preferred settings over time.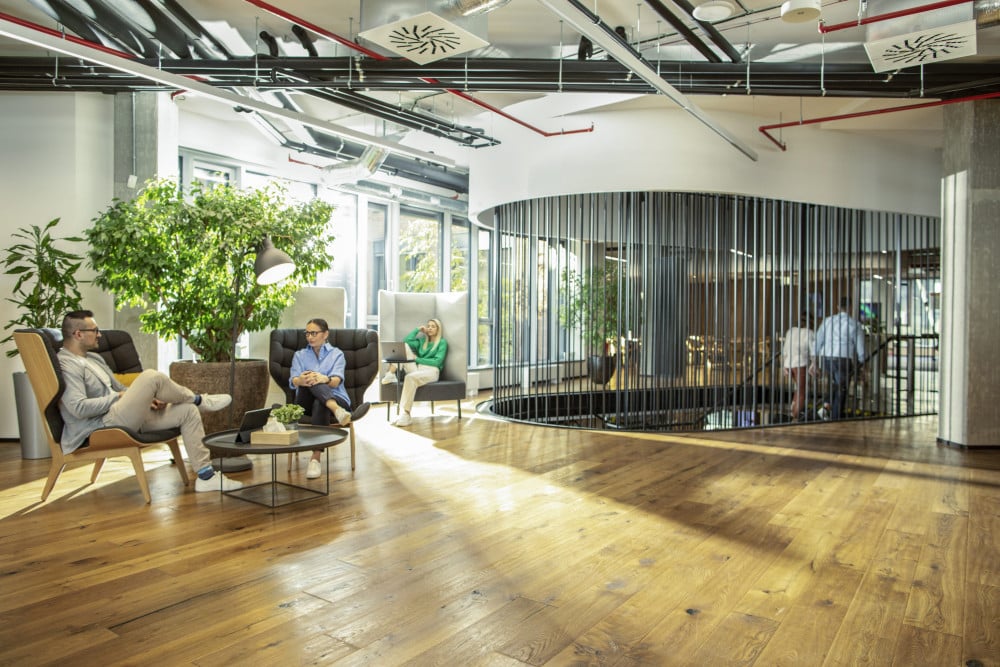 Environments designed to retain top talent
These insights into the workspace are felt on more than just the individual level but play a role in development and collaboration too. By understanding the work preferences, needs and habits of employees, office space utilisation can be optimised for teamwork with microenvironments suited to different task types.
Are there enough open spaces where people can interact quickly and creatively? Are they being used? Are all the meeting rooms being booked or are some sat empty? The key is to design the space flexibly, so it supports the reality of how a company works, rather than prescribe an environment for it. In a space where employees can give their best and develop their skills, they are more likely to be engaged with the business and retained.
Investing in people attracts the best talent
Just as a productive workspace will engage current employees, it also creates an attractive environment for future hires. A smart office is an important asset that shows commitment to your people. By understanding employees' personal experiences, HR managers can find valuable insights that will improve the workspace and attract applicants in the future. Smart offices are enticing for more than the visual value provided by their design – though careful planning and design are important to employees – but as an environment that individuals can see themselves thriving in.
Employee wellbeing: Keep things light and airy
While smart offices deliver many practical benefits, their effect on employee wellbeing is just as important. After all, when people feel better, they become more creative, productive and motivated to give their best. Those who aren't struggling with mental health spend 23% less effort executing creative work . As such, employee happiness is an important metric for reducing stress and improving wellbeing.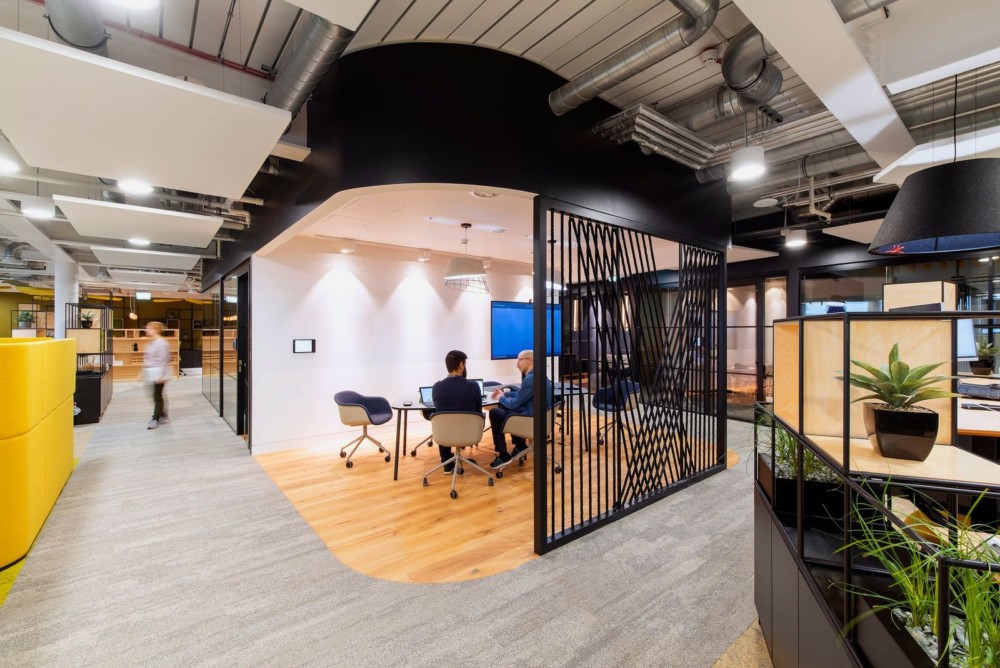 Smart technologies can enable this by optimising a range of indoor environmental conditions. For instance, monitoring and adjusting air quality to ensure employees do not feel overly tired from high CO2 levels, light levels so that they aren't negatively affected by dim working environments, and noise levels to ensure their output isn't interrupted by lots of noise.
Workplace health and wellbeing is at the heart of employee happiness. But, we've found there are four factors that impact employee wellbeing overall:
Wellness
Efficiency
Inspiration
Responsibility
Check out our collaboration with the BBC StoryWorks and the Global Wellness Institute to find out more about these four pillars of employee wellbeing.
Staying safe by being smart
To ensure employees are safe and healthy in accordance with current government guidelines, it's important to carefully manage your facilities to enable social distancing, manage capacity and ensure regular cleaning.
With embedded sensors across the workspace and Bluetooth connected employee tags, density can be measured in real-time as people move around the office. If an employee tests positive for COVID-19, indoor positioning technology can identify who interacted with who (with their consent) and ensure the right action is taken. This can quickly provide information on where COVID-19 carriers have been and narrow down the number of employees who could have been infected – who can then focus on getting tested.
Similarly, using indoor positioning technology, employees can see at a glance which rooms are becoming too crowded and which hotdesks are available to ensure they make the safest choices. This is an added benefit to cleaning staff who can see how long it has been since an area was last cleaned and when it was last used, in order to regularly disinfect the office as needed.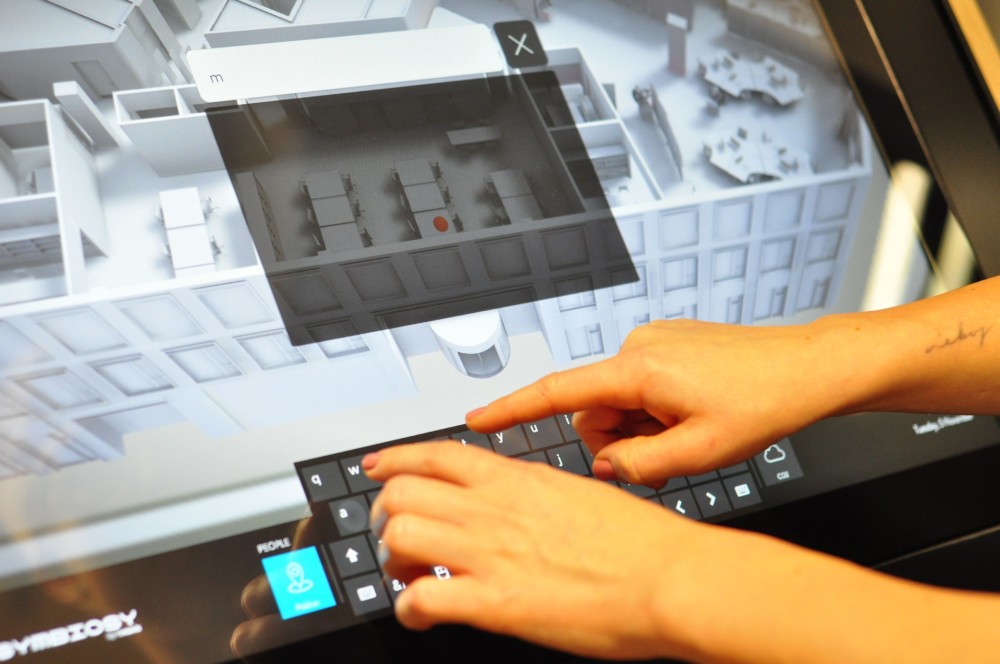 Are you using that? Reduce operational costs with real time positioning
A detailed view of office usage also goes a long way in reducing operational costs associated with facility management. For example, seeing capacity in real time can be used to optimise power usage by turning off lights in unused rooms, air conditioning and other appliances. This will naturally improve power efficiency and make your office greener. However, the main advantage is that guessing costs money.
The more data an organisation has on its own operations, the more educated its decisions can be. Using smart technologies, offices can unlock the insights needed to ask whether they need two new meeting rooms or just one. Or, if employees aren't using the cafeteria and are regularly eating out instead. This transparency means better decision making and, ultimately, lower overheads.
With the right smart office solutions in place, companies can better understand the wants and needs of their teams and use these insights to build an agile workspace that gets the best out of their employees, creating a space they genuinely want to be in. For employees, smart offices don't just improve their efficiency, but can make them safe and healthy, and increase their wellbeing in the long run.
In this sense, a smart workspace isn't just about targeting metrics but promoting an environment where people are content to be. With all these benefits in mind, for office managers looking to get the most out of their employees as they return to the office, 'smart office KPIs' may prove as useful a metric for overall performance as their traditional business ones
photo credit: Peter Wuermil