The Leesman Index results – see how well our offices scored
The world is used to ranking countries according to a Quality of Life Index, which looks at things such as cost of living, safety, and pollution. Wouldn't it be great if every employer had an index saying what their working environment was like, too?
Well, there is. It's called the Leesman Index. And our workspaces in Bratislava and London scored highly – 83.4 Lmi and 76.8 Lmi respectively – ranking amongst the top 30 in the world.
But what do these numbers mean in practice? Let's take a closer look at how the Leesman Index works and where our offices stood out.
The Leesman Index: By the numbers
The Leesman Index (also referred to as a Leesman Lmi score) ranges from 0 to 100. The results are an excellent benchmarking tool, as Leesman has assessed over 7,000 businesses worldwide.
The Leesman Index measures the employee workplace experience by surveying the people who use that office each day. The scores are calculated based on two areas:
Workplace impact: the impact the workplace has on employees' sense of pride, productivity, or community.
Work activities: activities important to employees and how well they're supported.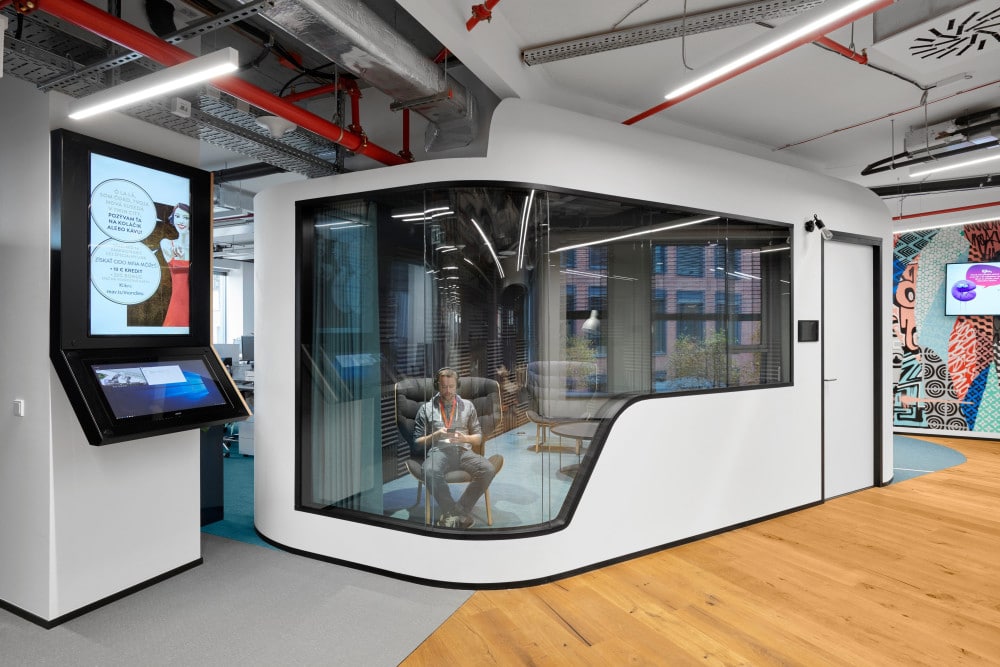 ---
Bratislava: Over 35 types of workspaces increasing productivity
Our overall score in Bratislava was 83.4 Lmi. To put the number into perspective, according to the latest Leesman report issued in 2020, the best office in the world achieved 89.6 Lmi!
Almost 94% of the teams surveyed by Leesman in Bratislava agreed that the office provides an enjoyable environment to work in.
93% reported feeling proud to bring visitors to the office.
Over 90% agreed that the office enables them to work productively.
Leesman also examined the workplace's impact on various business aspects:
Nearly 96% of our people said the workspace positively influences the corporate image.
91% believed the workspace contributes to the company culture.
What makes the workspace in Bratislava so supportive?
WELL. We aspire to get WELL accreditations for all our new developments. WELL assesses ten categories, focusing on air quality, light, and support of a healthy body and mind.
Smart. Smart offices can dramatically change the office experience for the better. For example, hundreds of sensors monitor our office to control the quality of the environment.
Flexible. There are 35 types of spaces to choose from depending on the task or individual preferences. You can shut the door and concentrate in a focus room or meet up with a team in an open value-creation zone.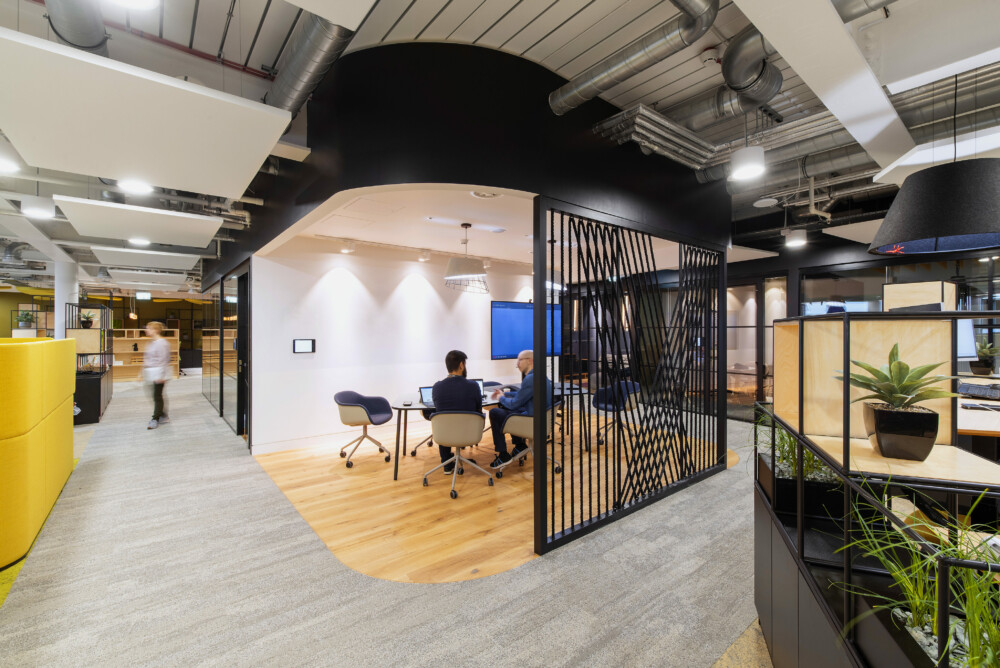 ---
London: Representative spaces where work gets done
With a general index of 78.6 Lmi, our London team had much to praise:
95% said they were proud to bring visitors to the office.
92% believe it's an enjoyable environment to work in.
Over 86% feel the workspace helps them to be more productive.
93% said the office positively influences our corporate image.
84% see the positive influence of the workspace on our company culture.
Like in Bratislava, we follow the strict WELL standards in London combined with deploying the latest smart office tech, making the space at 33 Central on King William Street one of the healthiest and most productivity-boosting offices in the area.
People won't come to an ordinary office
According to Leesman, the average space designed for living supports employees better than the average space designed for working. In other words, you need to go the extra mile to create an office that people actively want to visit and spend time in – what we call a destination office, and how we design all our office spaces.
The best workspaces also meet high standards to create environments that benefit people's mental and physical wellbeing, as this has been proven to be essential for maintaining and boosting productivity.
Environmental impact and community considerations are also important. At HB Reavis, this process starts long before machinery arrives at the construction site. We call it the value creation process, meaning:
We talk to communities surrounding future projects about their needs and worries to understand the location and its residents.
We spend endless hours embedding wellbeing features like high-tech ventilation in the building.
We focus on sticking to our path to carbon-neutral developments.
Advancing towards a healthier and happier future
The Leesman Index provided us with valuable insights to help navigate further advancement of our wellbeing strategies and enable the constant improvement of the employee experience and workspace effectiveness.
It's also an excellent quality indicator for companies considering moving into new premises or job seekers. We recently talked about our approach to BBC and produced a short movie discussing the trends of office wellbeing with BBC StoryWorks. Watch the video to learn more about our mission of making people feel well through people-centric offices.