Our DSTRCT.Berlin is now WELL pre-certified at Gold level
Read press release
One of three buildings in Berlin holding WELL pre-certification at Gold level is our DSTRCT.Berlin's new office building! Greater emphasis will go to movement and high-quality air.
Our colleagues in Germany, have recently had many reasons to celebrate: first DSTRCT.Berlin was certified with WiredScore Platinum for its great connectivity and now, it has reached the first milestone in the WELL certification process: WELL pre-certification at Gold level.
Obtaining WELL pre-certification is not just important but also challenging. The whole set of measures and objectives connected to healthy workspaces are analysed and evaluated to see if the project can fulfil strict criteria.
To obtain full certification, the independent assessor will pay a visit to the site next year, to ascertain that all WELL requirements are met: Air, Water, Nourishment, Light, Movement, Comfort and Mind. DSTCRT.Berlin aspires to comprise all of them with a special focus on movement and air.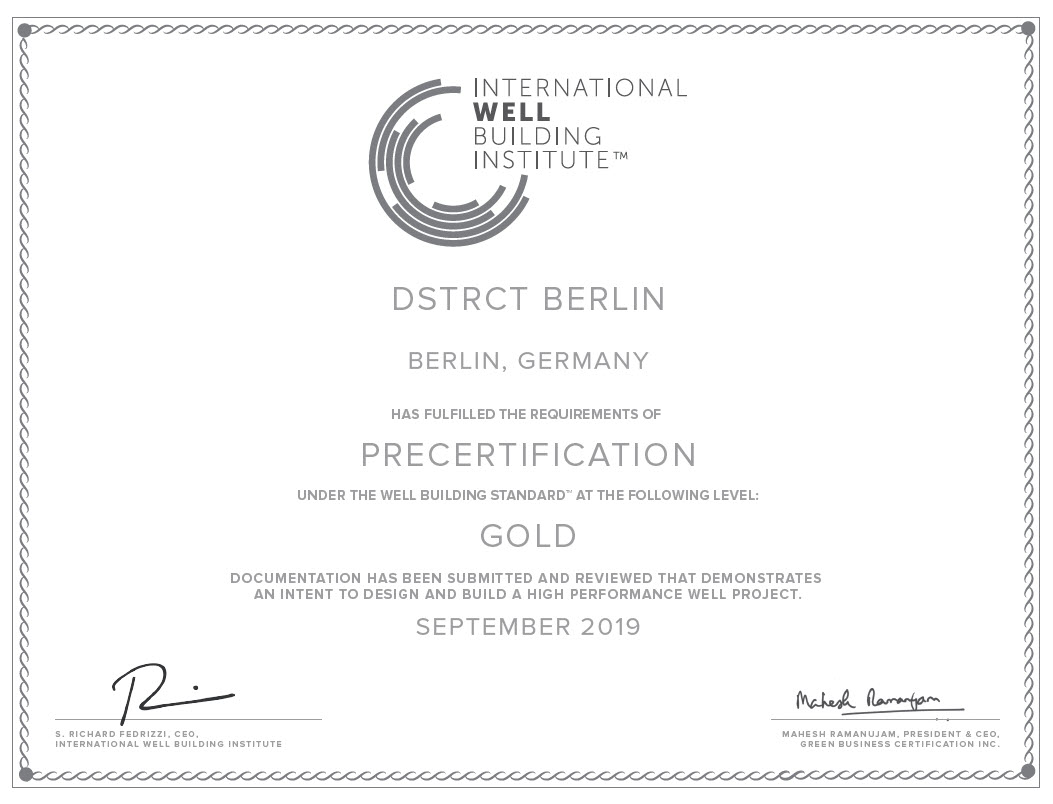 Active movement in the office
The healthy office comprises many aspects. One of them is active design that promotes movement. DSTRCT.Berlin will support an active lifestyle for those working in the building with a dedicated cycle hub and welcoming internal staircase with views of the courtyard.
The cycling hub will fit around 800 bicycles, contain charging stations for e-bikes, a maintenance corner and changing rooms with showers and lockers for a smooth switch before/after work.
To encourage good habits, the internal staircase with bold signage is planned to connect multi-floor tenants. The courtyard views and easy accessibility will act as a welcome alternative to the lifts.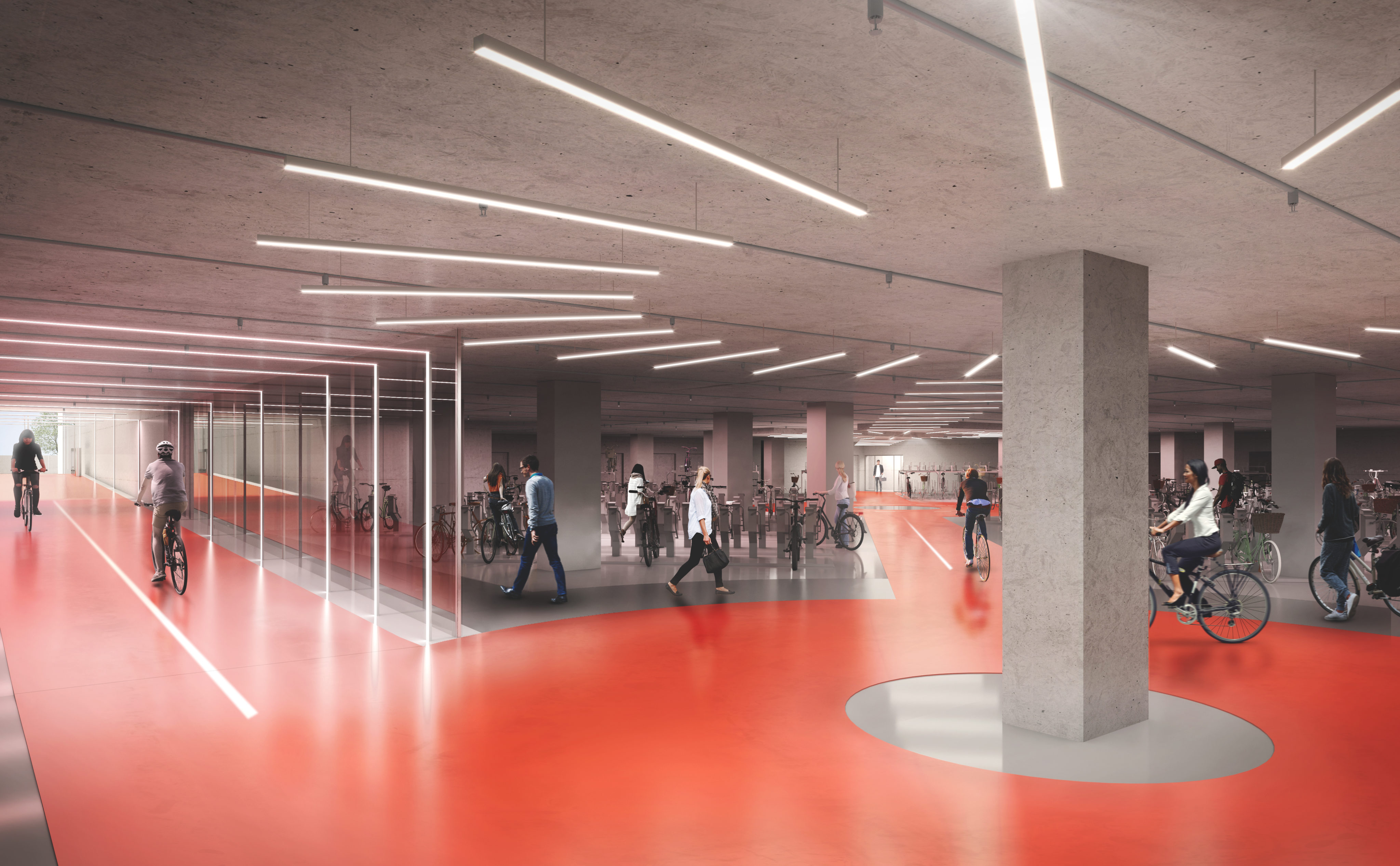 Air – the backbone of the healthy workspace
At HB Reavis, we're all about fresh air: high-quality air at a higher volume than the European Standard will breeze through the offices of DSTRCT.Berlin to maintain people's wellbeing and productivity.
Our tech and sensory platform, Symbiosy, will monitor the indoor conditions so that we can optimise the air in real-time through a high-power filtration system.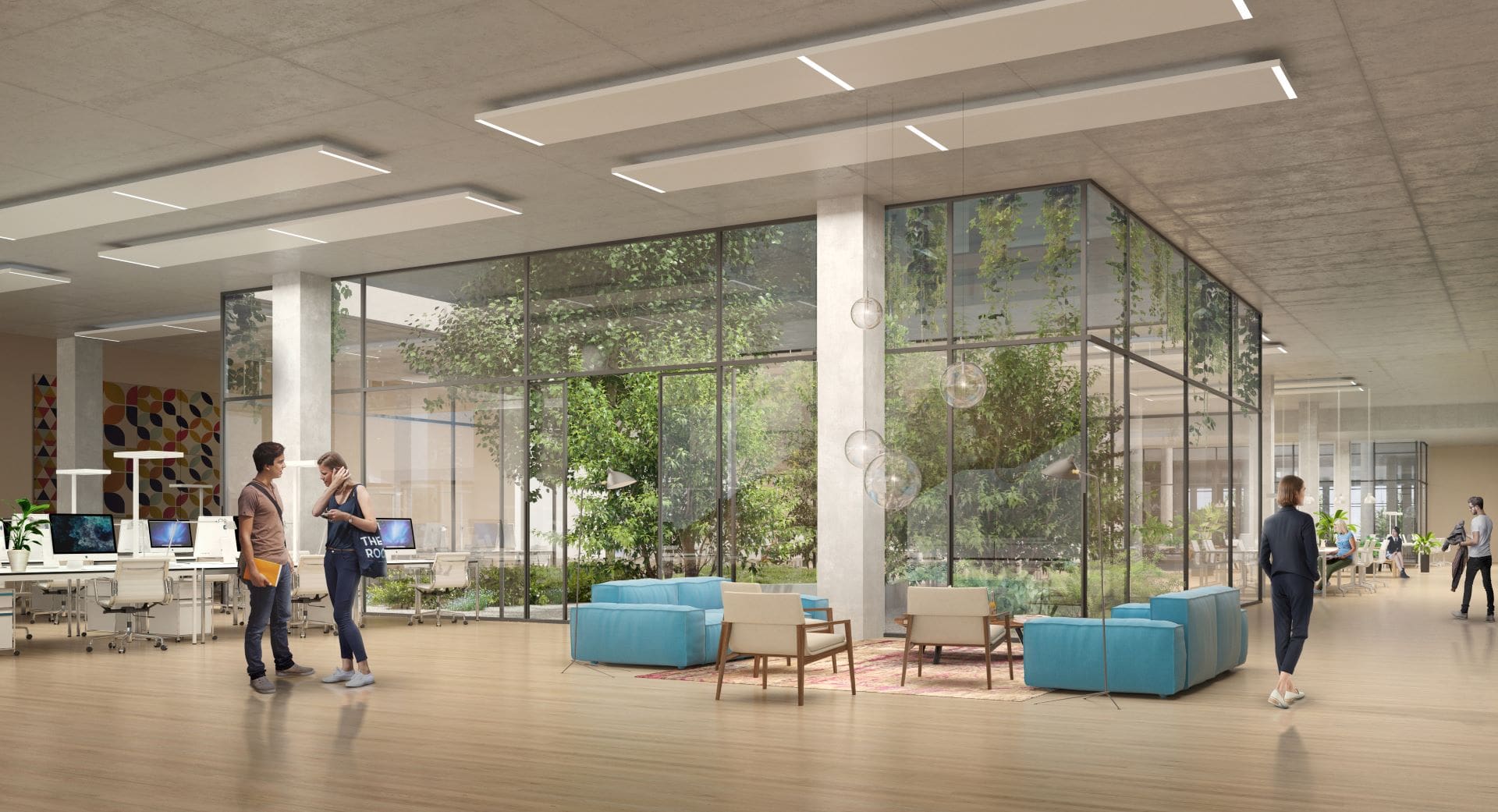 On the top of that, healthy air will be assured by a smoking ban for internal and external spaces and courtyards and terraces.
For more information about WELL Building Standard and WELL Certification visit our dedicated subpage.