What Charles Darwin can teach us about workspace productivity and flexibility
Working in his lab on the origins of species, Charles Darwin ran into a problem. Between examining his samples on one desk and writing notes on another, he wasted much time and energy moving around the workspace. Specifically, he spent too much time getting in and out of his many, many chairs. In other words, his inefficient set up prevented him from achieving peak productivity. To address this, he set out to modify his workspace to better match his needs and, quite simply, added wheels to one of his chairs. Doing so, he invented one of the staples of the modern work environment – the movable office chair.
Darwin's experience holds a valuable lesson for us all: you need the right environment to do your best work. In the last 12 months, we have seen how companies have modified their business models and foregone traditional working environments to remain operational during the pandemic. Yet this is just scratching the surface of what's to come. It's set the foundations for a different type of office model to rise up, which will help employers unlock new productivity gains – underpinned by greater flexibility.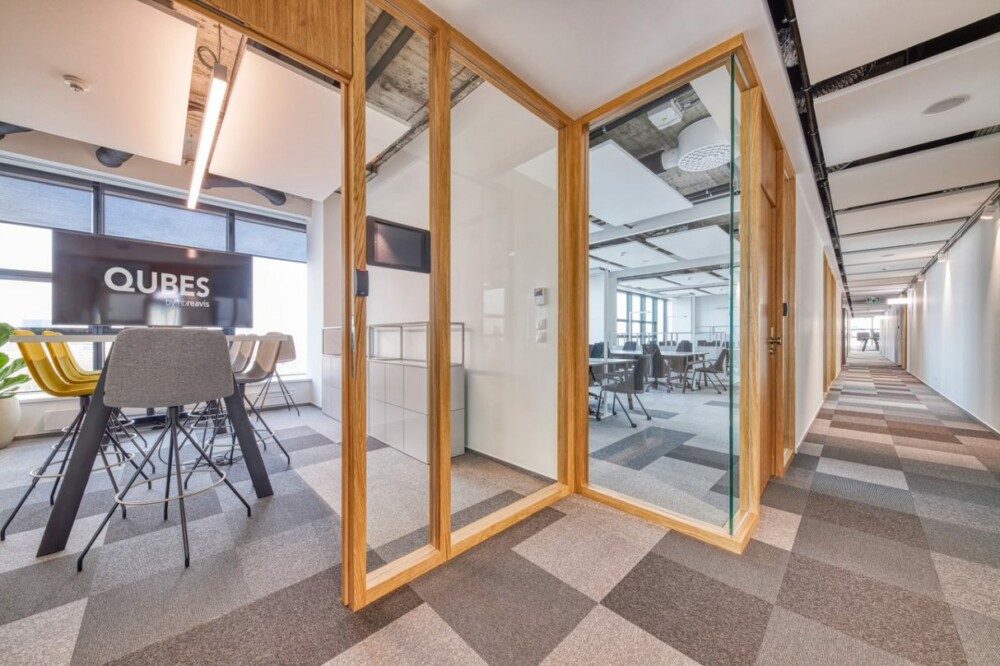 Why flexibility is even more important at scale
Given the many changes we have seen in 2020, the future requirements of physical workspaces will be complex and varied. It therefore makes sense that they must be able to adapt to meet business needs. This includes everything from promoting microagility at an individual level to more flexibility in the design of the office itself.
For large organisations, however, flexibility and agility do not always come easy. As your business grows in size, it gets harder to change course quickly. And when it comes to your workspace, the conventional office leasing model certainly doesn't help.
Long leases can be beneficial if there's a clear and fixed trajectory to follow. But they also make a lot of assumptions about your business. It's hard to accurately predict how many staff you'll have in a year's time and what their needs will be. As a result, long leases can leave you with an office that is either too big or too small, or lacks the required infrastructure as you grow. This isn't just inconvenient, it costs you in terms of productivity.
Given that modern workspace requirements are in this constant state of flux, basing your future plans on your current needs isn't efficient. Instead, you need a workspace that can adapt with you. This means being able to scale up and down as needed, as well as provide your people with the equipment they need to do their best work.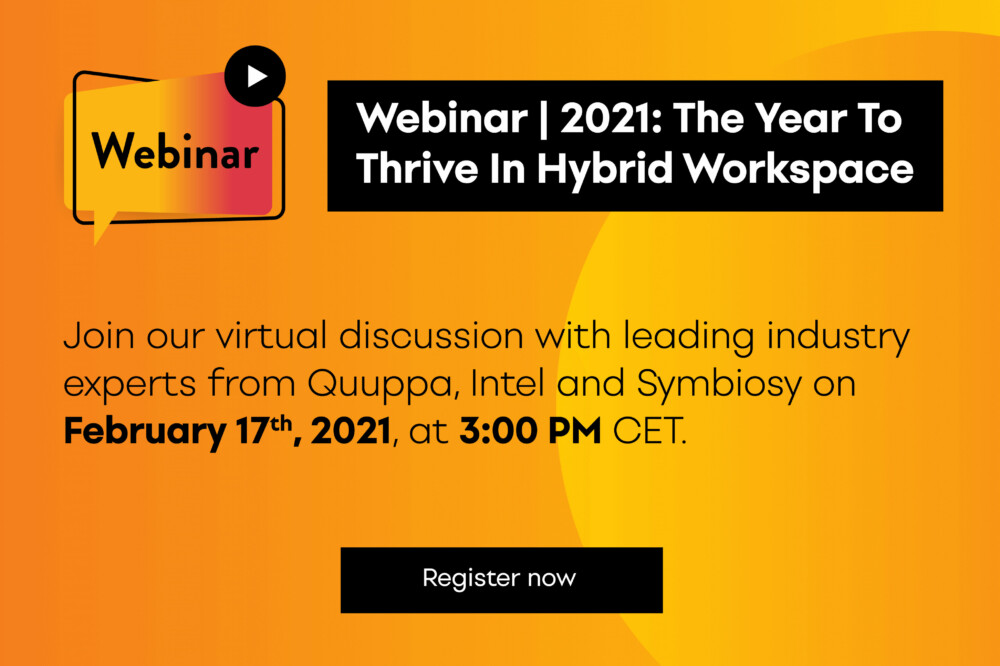 Tailoring the office to you
With this in mind, the latest developments in proptech are changing the nature of commercial leasing, moving away from the standard long-term contract. This concept of a flexible, short-term serviced office lease isn't entirely new. But what is new is how this flexibility now extends all the way down to the granular level, offering more customisation than ever before.
Instead of finding yourself restricted by either the rigidity of traditional office models or the lack of personalisation in commercial co-working spaces, newer options like Qubes provide a comfortable middle ground.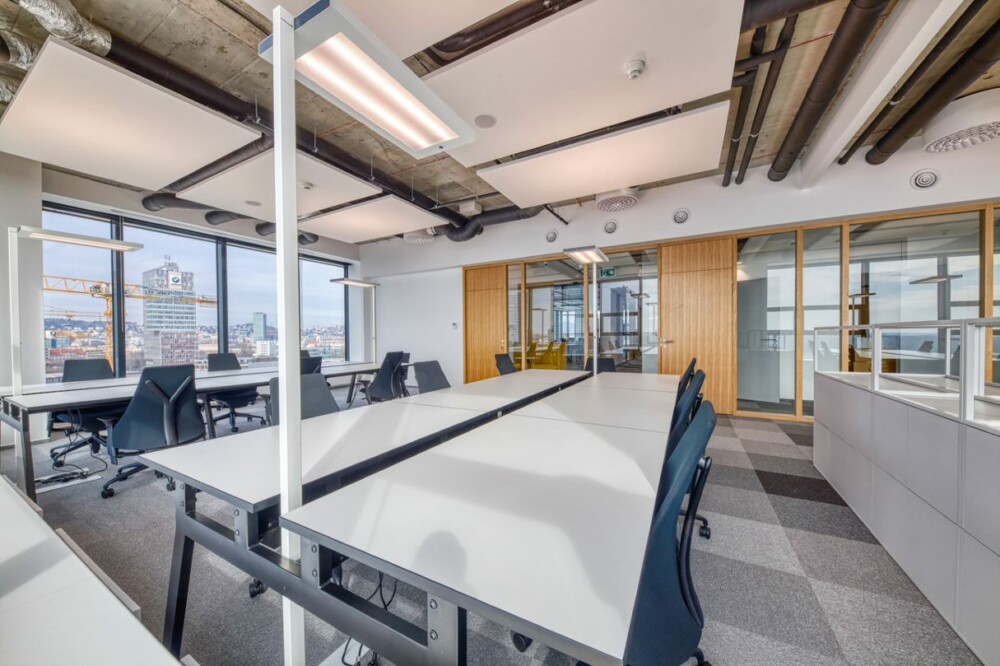 Maybe you want personal lockers, standing desks, ergonomic chairs or phone booths. This flexible model gives you the freedom to outfit your workspace in your vision, and the ability to fully customise the environment to the needs of your employees. Under this modular approach, you can pick and choose everything from furniture to layout and design, creating a space tailored to your growth plan and people.
And while office furnishings may seem a minor consideration, a workspace that fully accommodates the needs of your staff will make them more productive and engaged. For example, by providing workspaces designed specifically for team projects, you can directly increase staff collaboration. Or by installing sound cushioning in certain areas, you can better enable employees to concentrate on solo tasks in a quiet space.
Ushering in a new business ecosystem
Not only do new services like Qubes offer greater flexibility, they also encourage cross-business collaboration. Rather than each business in an office building being siloed from the next, even if they share the same floor, they can now form part of a business community that shares successes and builds professional relationships. While privacy is always an option, for those that want to connect with their peers, new platforms enable them to do so.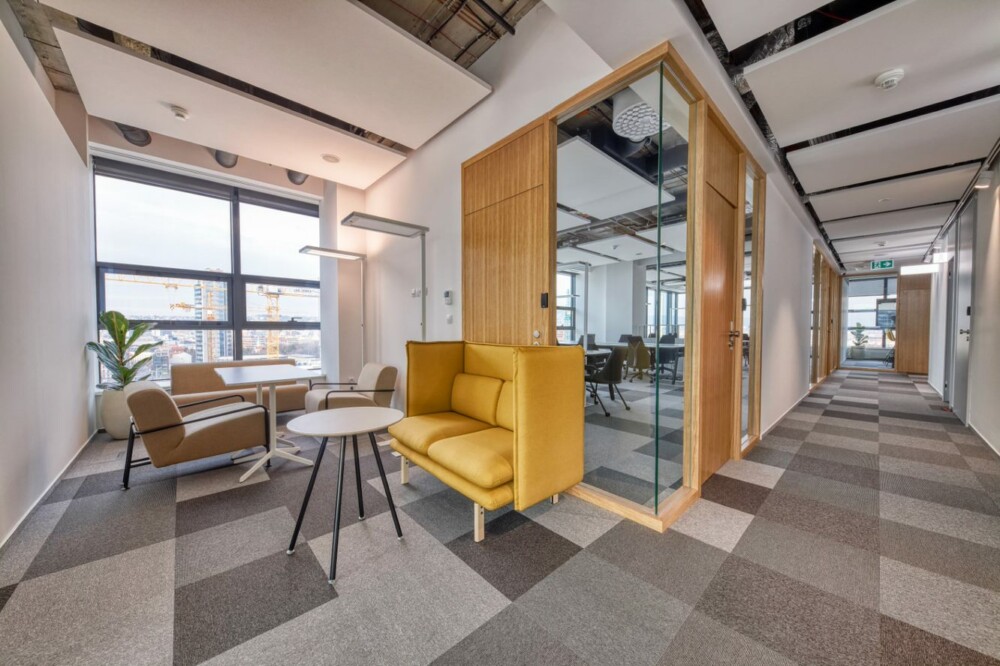 And with knowledge being shared more easily, businesses can grow together, network with each other, and launch new initiatives that benefit the community at large. This can impact everything from operational efficiency to productivity and wellbeing at work. At the same time, it creates an atmosphere that welcomes people into the workspace. It's no longer a place of rigid boundaries, but one that is truly collaborative as well as supporting business individually.
As Darwin showed us, a successful workspace needs to be adaptable and flexible to navigate the many obstacles surrounding productivity. And that's precisely what new serviced offices deliver. For an uncertain future where there are already a lot of variables to contend with, having complete control over one important aspect – the office – is a powerful way to maintain stability and drive growth.
Click here to discover how Qubes can bring flexibility to your office needs.