11th floor of Varso Tower now belongs to SAP Polska
Great news keeps coming. We've signed a lease agreement with the Polish branch of the renowned enterprise software company SAP. SAP's teams will move to the 11th floor of Varso Tower and enjoy a wellbeing-focused and people-centric space of close to 1,400 sq m.
SAP is a well-known brand, but let us remind you what this brand that's joining our thriving business community in Warsaw stands for. SAP Polska has been supporting the digital transformation of Polish enterprises for more than 25 years. SAP's machine learning, Internet of Things and advanced analytic technologies help clients transform into smart businesses. SAP cloud solutions are used by about 243 million business users every day, which is almost 6.5 times the population of Poland!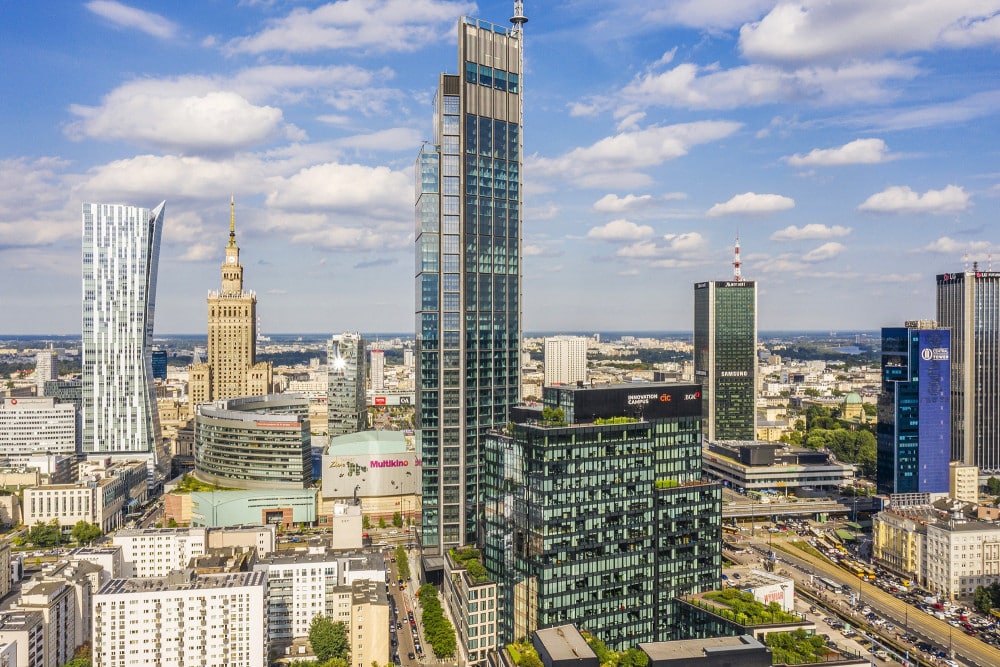 Get the housewarming gifts ready!
Our tenants' very first teams have already moved into Varso Tower, the European Union's tallest building, which offers a total of 70,000 sq m of office space. SAP will follow and become a part of a very strong business family: cloud provider Box and law firms like CMS and Greenberg Traurig.
Varso Tower is part of a mixed-use place developed by HB Reavis that includes offices, a hotel, an innovation hub, retail options with restaurants, a fitness club, a health centre and more. The project has transformed a once-neglected area into one of the new symbols of Warsaw. It is transforming more than the area where we built it, as it is making the everyday working experience better with its wellbeing features. Amongst other things, the interior of Varso Tower's spacious lobby is decorated with a handmade mosaic and trees, which were also planted in front of and on top of the building.
Welcome SAP, we can't wait to see you grow with us!