A busy end to 2020: our work across Europe
While it's certainly been a challenging year, we've been working hard to bring a wonderful variety of projects to life across Europe. Here's a breakdown of what you'll find people with HB Reavis hi-vis vests up to.
London
The latest UK news is our acquisition of Quick & Tower House in trendy Shoreditch – set to become a new landmark in London's key digital and media hub. The redevelopment includes creating new accessways through a public square, strengthening its connection to key stations at Shoreditch High Street, Old Street and around Liverpool Street.
In tandem, we sold 20 Farringdon Street – bucking the trend of the global crisis. Located in the city's design district, it's already fully leased to a diverse mix of businesses. Now in the hands of a private investor, it was the city's first big workplace real estate deal after the recent lockdown – proof of the project's attractiveness.
And nearby, Bloom Clerkenwell is growing next to Farringdon Station. Once complete, it'll have more than 12,800 sq m of workspace over seven floors – including flexible plug-and-play spaces. There'll also be around 1,400 sq m of terraces to enjoy, along with a 170-seat event space, training studio and winter garden.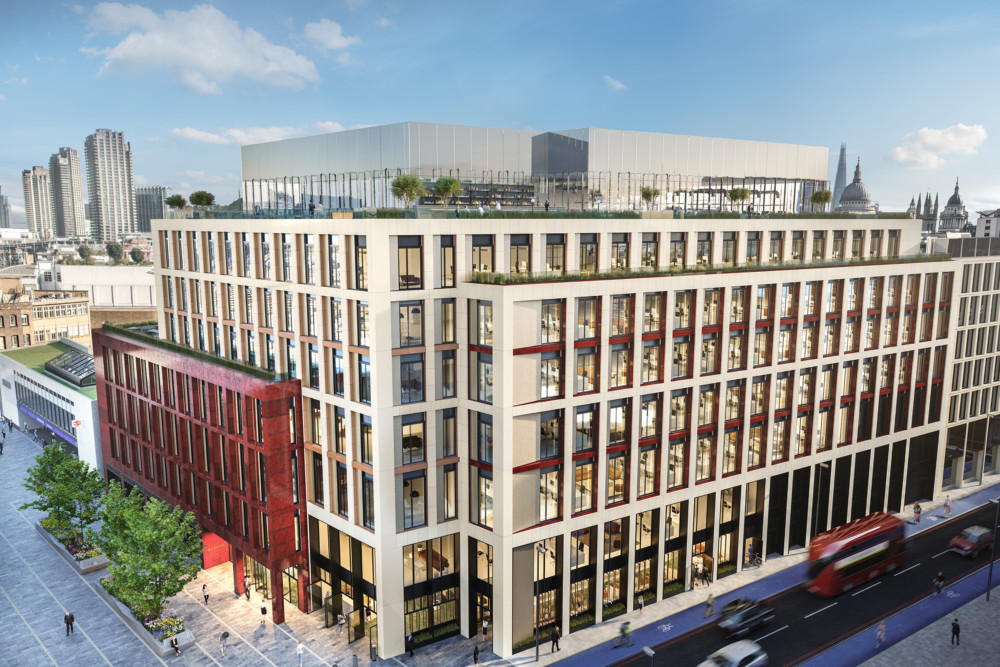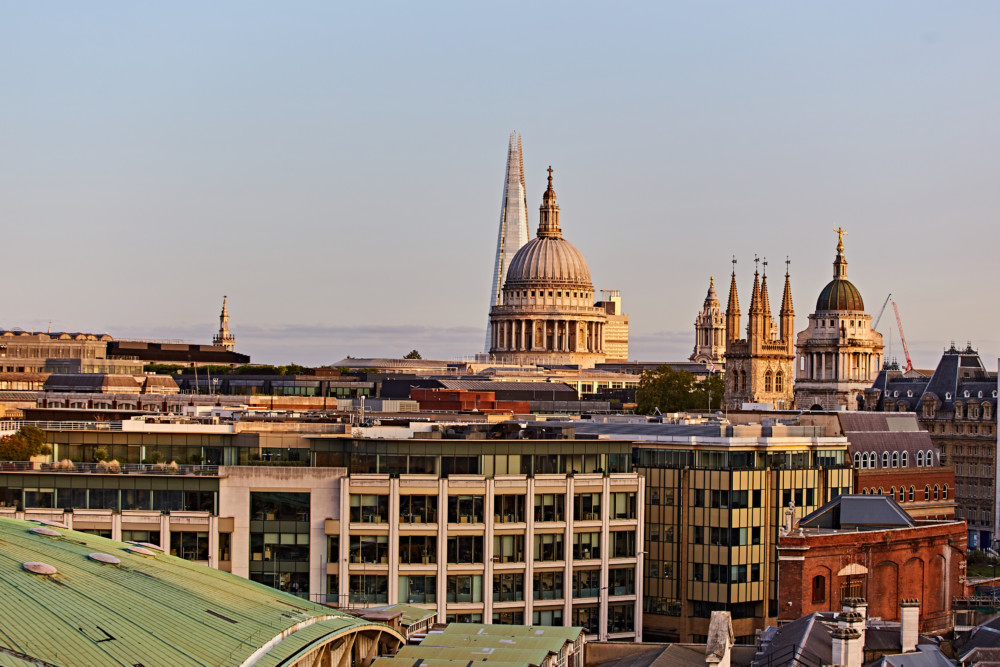 Poland
Walk the streets of Warsaw, and you'll find six large HB Reavis projects across the city – Postepu 14, Konstruktorska Business Center, Gdanski Business Center, West Station and, most recently, Varso Place and Forest.
We actually completed Varso 1 and Varso 2 of the Varso Place complex just as the pandemic set in. Now fully leased, the tenants, including the Cambridge Innovation Center, are currently moving in, and will be able to watch us complete the final phases of Warsaw's tallest building, Varso Tower. Once it reaches the top floor, at 230m, we'll then install the pinnacle – taking the total height to 310m.
Put together, the complex offers 144,000 sq m of rentable space. And visitors will be able to enjoy glorious views, dinners and drinks from Varso Tower's rooftop restaurant and bar.
Varso isn't the only name on our lips in Poland. Forest is now fully funded after a €162m loan – signaling investors' confidence in us. The two buildings of the campus-style development are already topped out at six and nine floors – and the neighbouring tower has just hit floor 10 of 28.
The design embraces green technology, not least with a unique glass façade that can both harness and block the sun's rays as needed, to save on heating and cooling costs.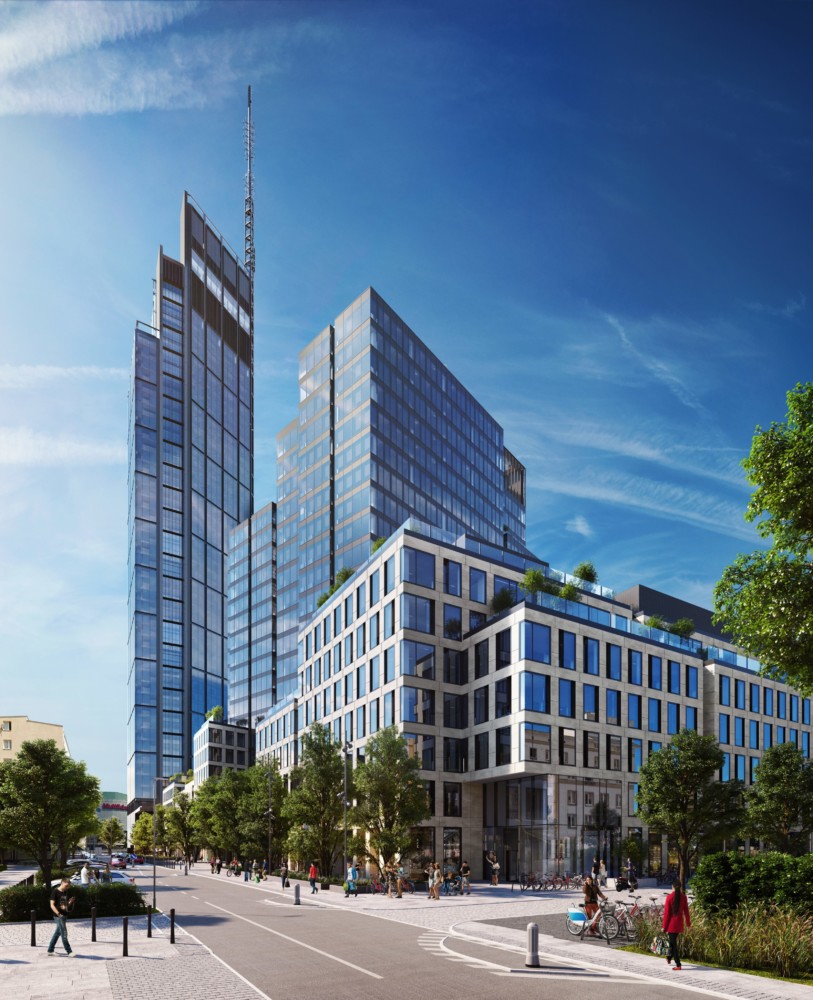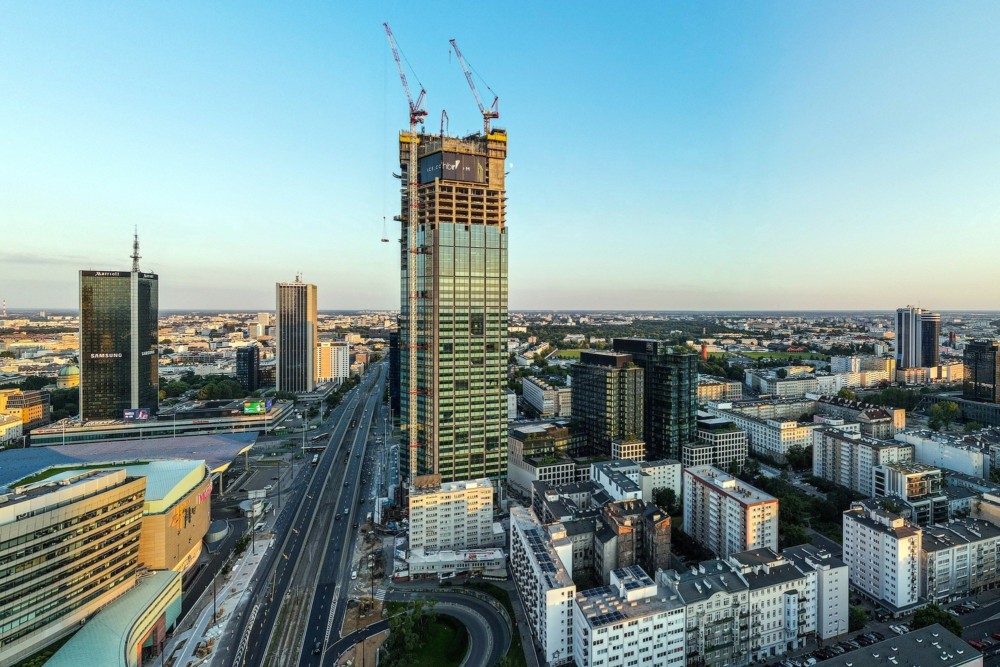 Germany
We only bought our first German site last year. But we're already building the third floor walls of DSTRCT.Berlin.
The über-cool combination of new building and historic architectural reconstruction is nearing completion. And it's already making a name for itself – as one of only three buildings in Berlin to have landed WELL Gold pre-certification and WIRED SCORE Platinum – proof of its exceptional wellbeing and digital infrastructure. It's credentials like this that, even with the complicated global economic situation, inspired one of the country's largest banks, Frankfurt-based Landesbank Hessen-Thuringen Girozentrale (Helaba), to support the project with a €230m+ loan.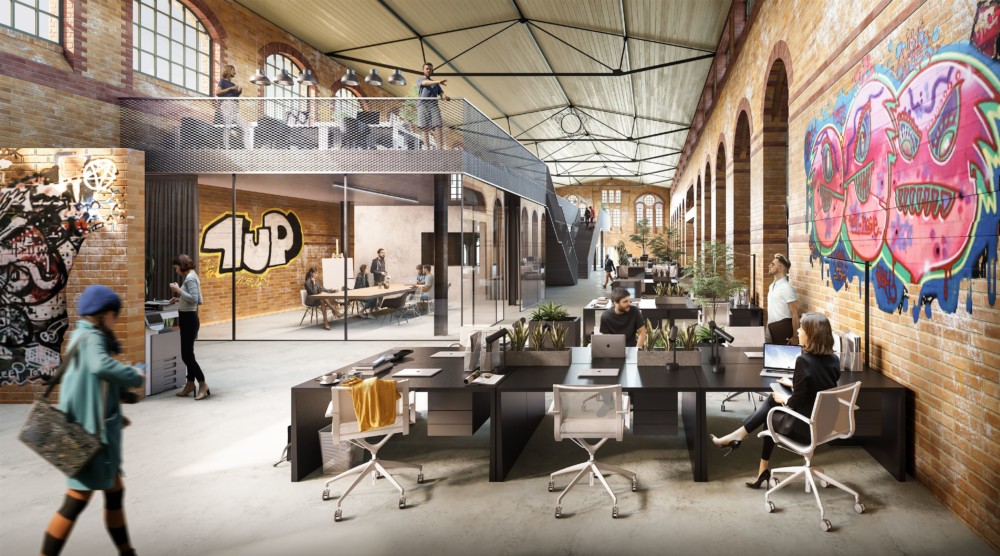 Hungary
It's been great to watch three of our workspace-as-a-service brands – Symbiosy, More and Origameo – really taken off in Hungary.
Origameo helped design and manage the move into bp's and Reiffeisen Bank's new offices in Agora Budapest. bp has also implemented our Symbiosy technology platform to help them maximise the use of their workspace – and have signed up to More too, helping to build a real sense of community in their new location.
Throughout the project, we've focuses on sustainability and wellbeing, and hope to win both BREEAM and WELL certificates. Now almost complete, the design includes 15 tennis courts-worth of green space. However, the centerpiece will be truly extraordinary: a public space shaped like an ancient agora, that will become one of the city's new landmarks for urban life.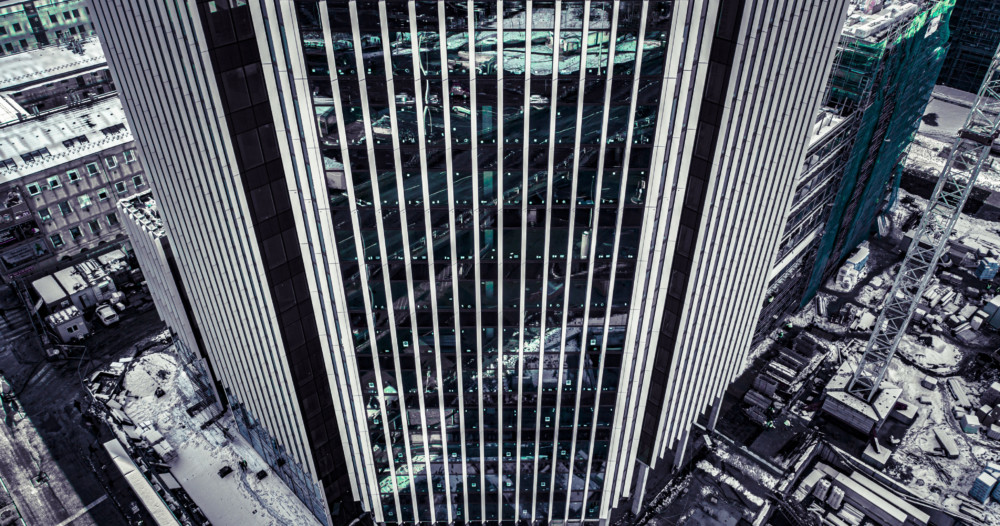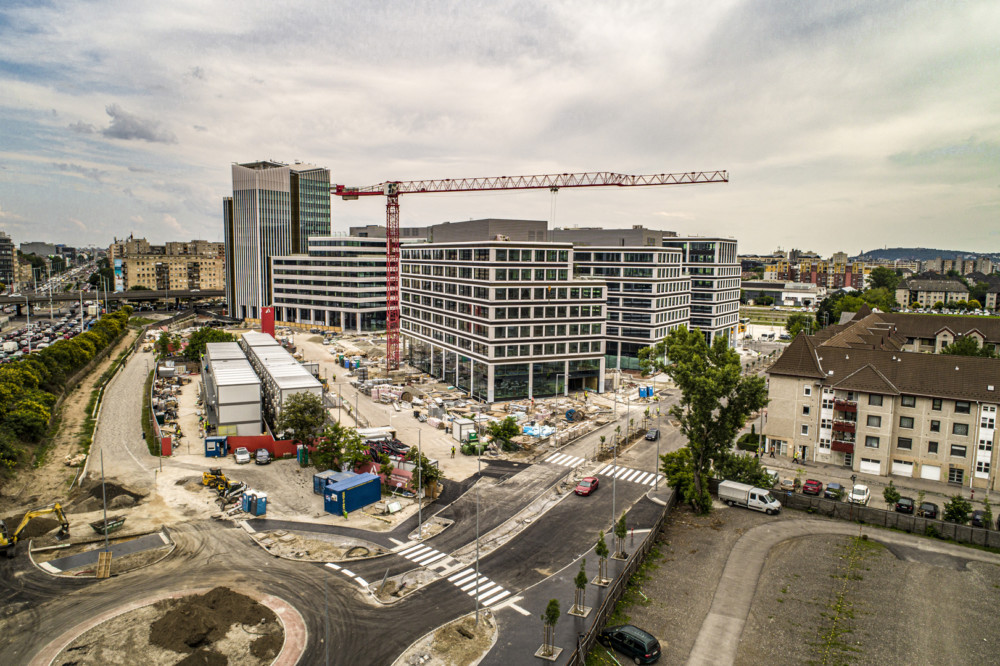 Slovakia
Bratislava is home to our largest project in terms of land: New Nivy. It's an entire ecosystem of HB Reavis projects and services that will create a new zone in the heart of the capital.
Most of the work's currently focused on getting Nivy Station and neighbouring Mlynské Nivy Street – with the city's first underground roundabout – ready for the grand opening. The last layer of asphalt's down, so we're about to paint the road markings and start the first plantings. The street should be partially opening for cars, public transport and pedestrians during this fall.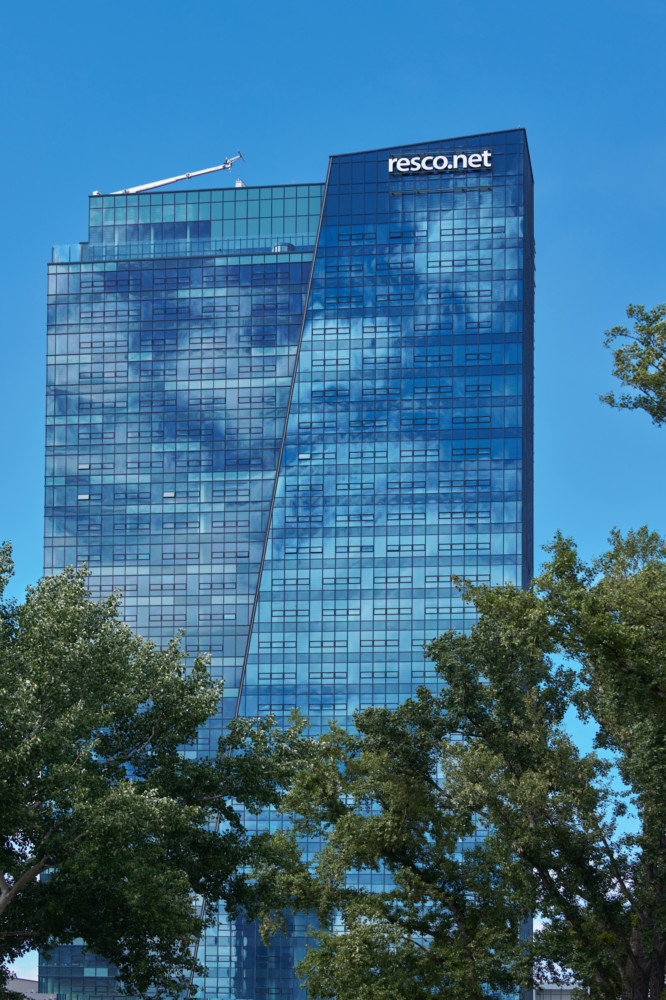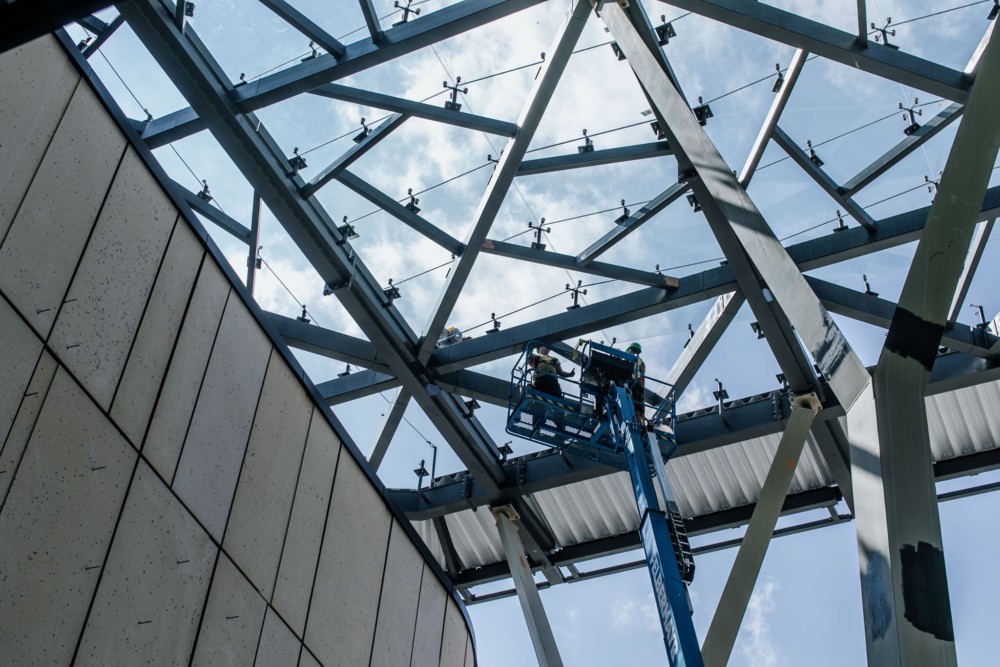 Slovakia's tallest building, Nivy Tower, is welcoming new tenants. As well as more standard workspace leases, they can choose to move into our HubHub there – officially the country's largest coworking suite. Or choose a different rental model entirely with Qubes, our flexible office solution.
There's more too: we started work on New Apollo earlier this year. The first phase is now complete and we're preparing to move into construction.
For more on any of these projects or our ambition for the future, visit our website.