HB Reavis tops Property EU's real estate ranking for the second time!
Property EU have released their annual European market report, and once again we've been ranked first for our pipeline of real estate projects. It's the second year in a row that we've topped the charts – cementing our status as one of the industry's leaders.
The figures reflect both our long-term pipeline and projects already in construction – totalling over 1million sq m of commercial space across six European cities.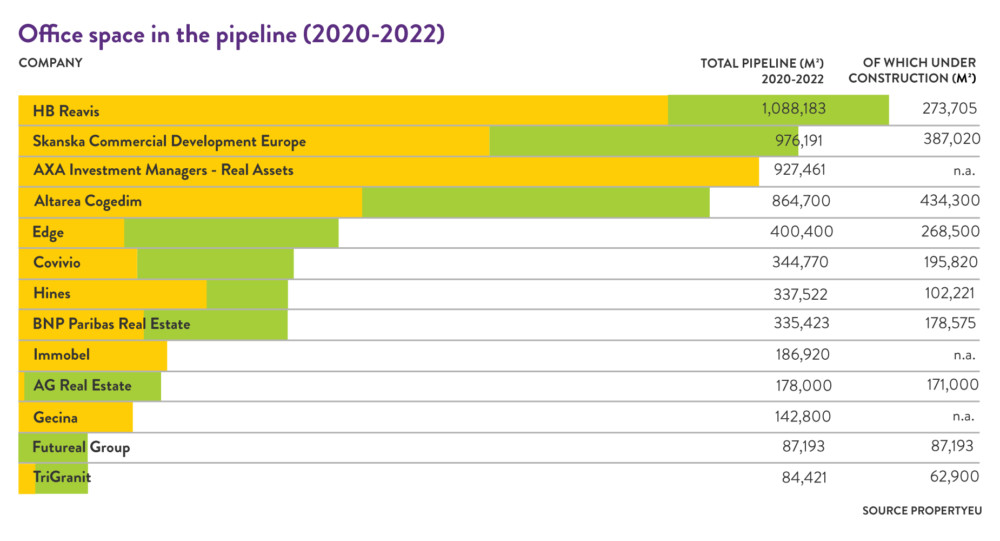 While many people rightly ask how much office space we will need in a post-COVID world, there's no doubting that the longer we work from home, the more we appreciate the benefits that come with flexible workspaces.
At HB Reavis, we create workspaces that work around people's needs and working practices – helping them to be both more productive and more collaborative, while enhancing their health and wellbeing.
Qubes, our flexible serviced workspace brand, offers private and self-contained workspaces for 20+ people, ready and waiting to be conveniently adapted by businesses looking to expand. This provides significant flexibility in times we are all experiencing now.
Want to know more about our projects? Check them out.