DSTRCT.Berlin is ImAward's best new building!
Wow! Wow! And wow once more! Our DSTRCT.Berlin development has Best New Building at the ImAwards (run by Immobilien Manager magazine)! Here's the story behind the building.
A story that started four years ago
2018's summer of the century saw us all sweat, and not just because of the temperatures: we started planning our first German project, DSTRCT.Berlin.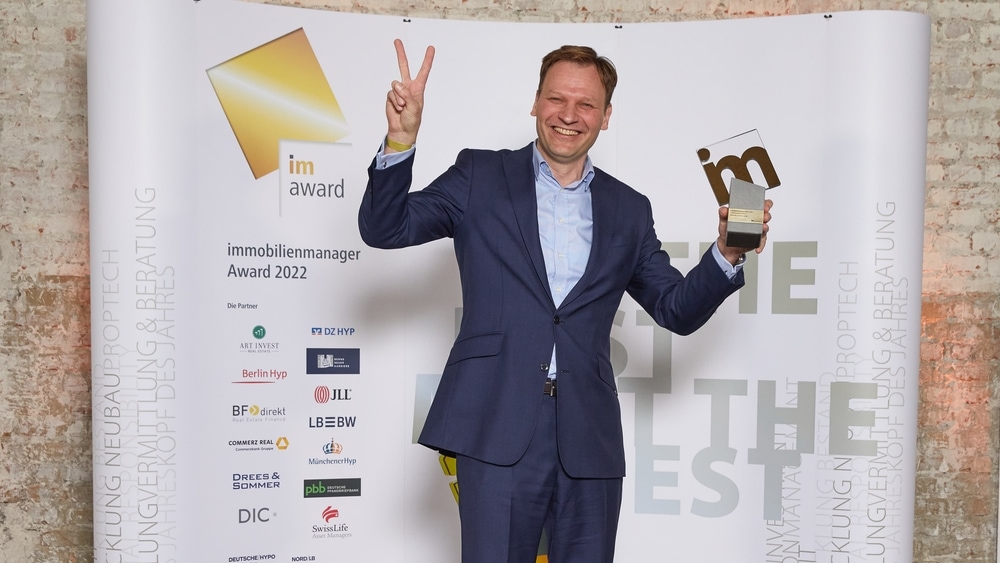 The site's historic halls offered lots of potential, but also many challenges. It had been unused for almost two decades, with a number of businesses trying to make it work, including as a convention centre and a car-free neighbourhood. But we put our heads together with the Monument Protection Authority and Berlin architects Gewers Pudewill to create a concept that would finally breathe new life into the site.
Inviting the neighbours
We got the green light to start construction in 2019. But, as our ESG strategy outlines, we never break ground without talking to some of the most important people involved in any new workspace: local residents and businesses. New developments have to work for everyone. So, in May, we invited them to an on-site 'Neighbours Day'.
Our idea to turn one of the historic halls into a public market hall was particularly well-received. And there was a positive Our idea to turn one of the historic halls into a public market hall was particularly well-received. And there was a positive reception from the industry too, with Strato and 1&1 Ionos signing up to become tenants, with around 550 employees between them.
Everyone, from tenants to the local community, were inspired by the symbiosis of futuristic new and historic old buildings. This relationship between the structures was also praised by the awards judges.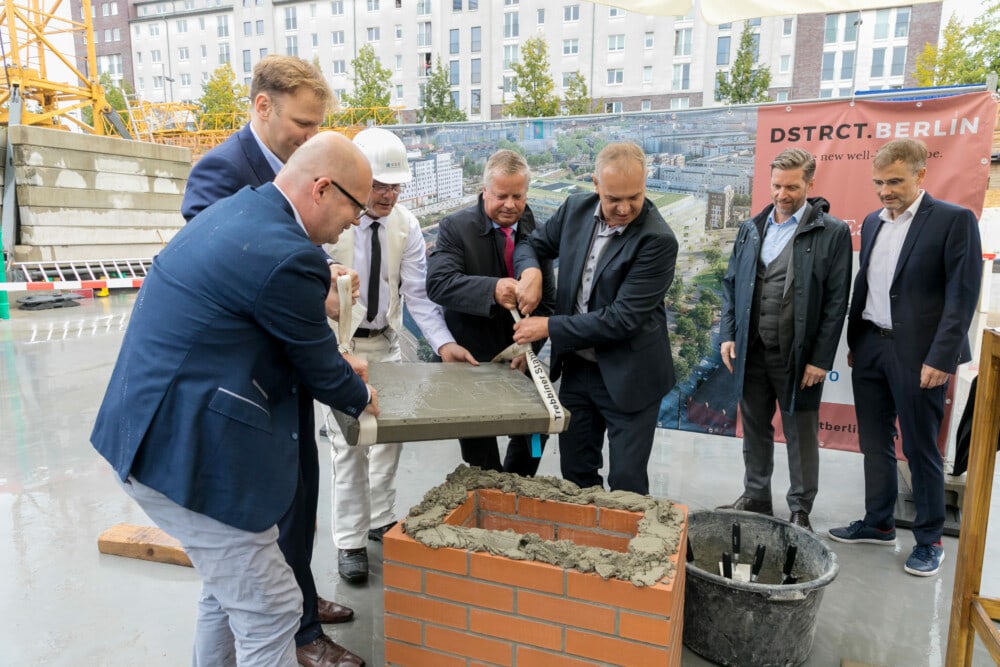 The pandemic year 2020
Many of us would prefer not to remember 2020, and its birth of a pandemic. But from the perspective of our project at least, it was a good year.
Helaba granted us a construction loan of €230 million, which we used to press ahead with the revitalisation of the halls, and progress the new building to its topping-out ceremony (a highlight of every project, even if the guest list was very small and included tests for Covid-19).
Importantly, the project also received WELL Gold pre-certification from the International WELL Building Institute (IWBI). This certified that, among other things, its design was expected to have a positive effect on health, with particular regard to air quality – an important aspect at a time where health was on everyone's minds.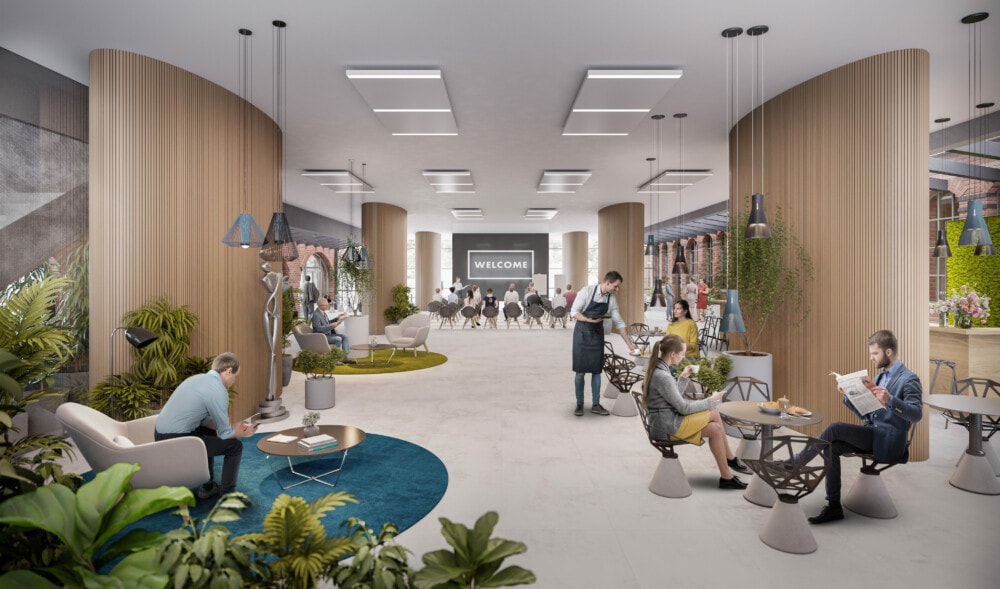 Even more tenants and the looming completion
By the end of 2021, home24, WOWTech, AWIN, hhp and others had decided to make DSTRCT.Berlin their future home, meaning that the new building was almost completely rented out. And now, with construction almost complete, the first companies are moving in.
So a big congratulations and enormous thanks to our colleagues in Germany who have crafted a wonderful workspace and award winner! We're proud not only of the award, but of everything they've achieved over the past four years. Together, they mastered every challenge and overcame every hurdle.
Like what you see? Keep up to date and follow us on LinkedIn.
---
Don't miss out on any of our blogs. Sign up for our newsletter and we'll keep in touch:
"*" indicates required fields