Effective leadership at work and from home
This week's #masterhybridwork blog focuses on the pivotal figures in every hybrid setup: the leaders. Whether you're developing a plan, organising resources or teams, controlling operations, inspiring and stimulating colleagues or executing a strategy – doing so remotely brings up unique challenges.
It's something ambitious businesses will have to tackle, after research by the Harvard Business School showed 81% of workers wanted to work hybrid post-pandemic.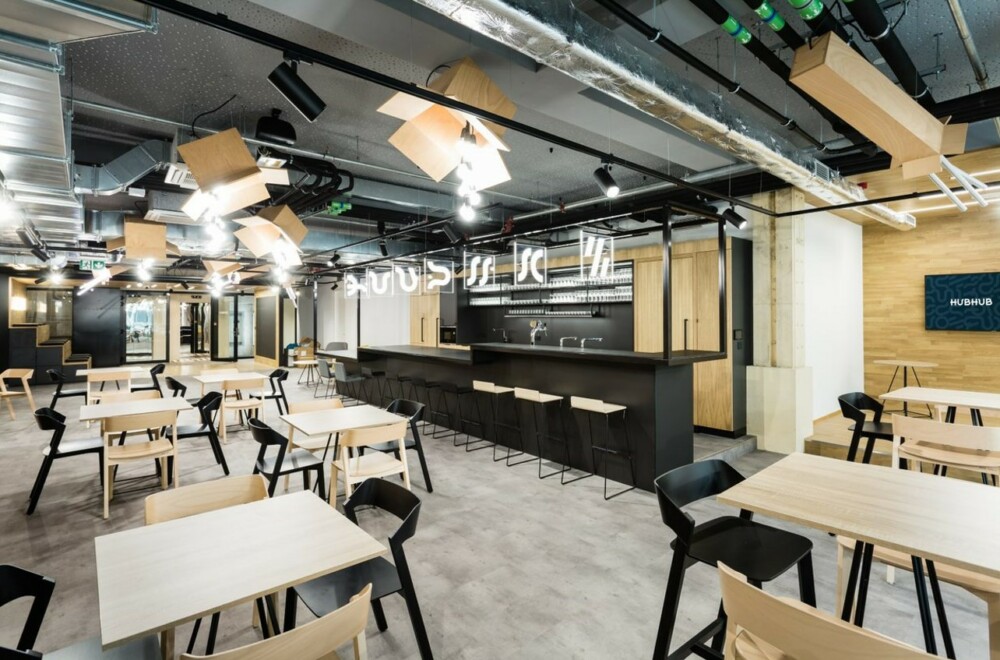 Here at HB Reavis, we've created a wide range of hybrid-friendly services and technologies – many of which can help you improve your colleagues' wellbeing. But on a more technical level, there are four key issues you need to find solutions to.
Employees feel they get less support
It's important that leaders take personal responsibility for ensuring everyone has everything they need to thrive.
This isn't easy. At a basic level, it's vital that employees have well-run systems and measures that help them to work remotely. Plus, as we mentioned in last week's professional isolation article, remote workers can experience a shortage of resources and enjoy fewer opportunities.
Leaders will also spend time staying up to date with these new technologies – time they would otherwise spend actively managing their teams. So even if your leaders are doing the right things, in the short-term employees might feel they're not getting the support they need and that 'managers don't care'.
Essentially, it requires lot of time and energy to lead in a digital space. But the more aware leaders are of this, the better they'll be able to make the right choices when collaborating, conducting digital meetings, establishing 'online' relationships, and ensuring they're on hand when they need to be.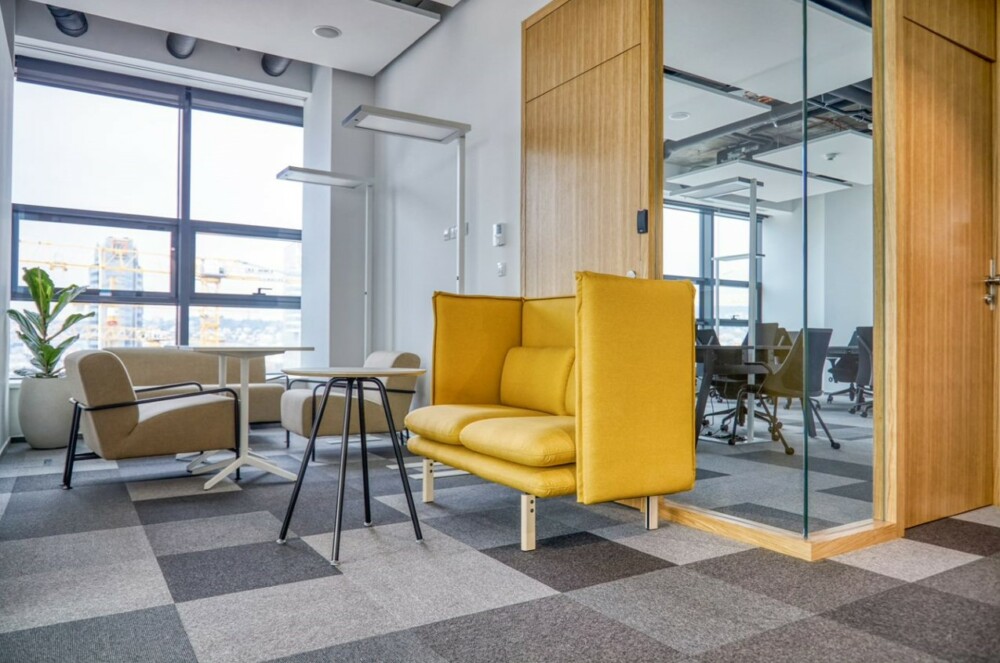 The lack of an 'e-leadership' style
Many different leaderships styles have been developed over the years, from autocratic to democratic or liberal. All of which have strengths and weaknesses in any given business situation.
While the number of people working remotely doubled during the pandemic (source), there's no clearly defined approach to leading online.
It clearly needs a different approach. Colleagues can be based in different countries, communication is asynchronous (e.g. emails can be replied to in seconds, hours or days), and both leaders and subordinates need to adapt to different working practices.
Yet, while leaders' own activities – organising, planning, simulating, controlling and executing – have to be done differently, most managers don't have any training or experience in the area, unless they've led global teams.
In short, it's not easy to keep things running smoothly in the short-term. But if leaders don't learn how to lead effectively in the digital space, they will potentially lose their talent.
Need to make better smart office decisions, improve employee wellbeing and boost performance? Check out Symbiosy, the smart office technology for effectively mastering your workspace.
The struggle to motivate employees from distance
Based on Gallup's research, a motivated employee is a 20% more effective employee. And from financial benefits to growth opportunities, flexible working to helping their people feel they 'contribute to the mission'– leaders have historically known how to keep their people engaged.
But now that our working practices have evolved, there are new challenges. Some motivational techniques simply don't work anymore. It's no longer just about motivating either – it's also about fighting demotivation from things like weak communications and poor technology. And employers now need to decide what motivations are most important, e.g. to be more productive, to come into the office more, or to be more in line with the business' ethos.
What's more, while two years of research has uncovered new truths, it's also shown how it can be almost impossible for employers to meet some of new demands. For example, while some businesses supported remote working before the pandemic, few imagined doing so on a daily basis. And on top of this change in mentality, employees are expecting things like a financial contribution towards their home office, or child provisions during trips to the office – something our More team has now embraced as part of their service.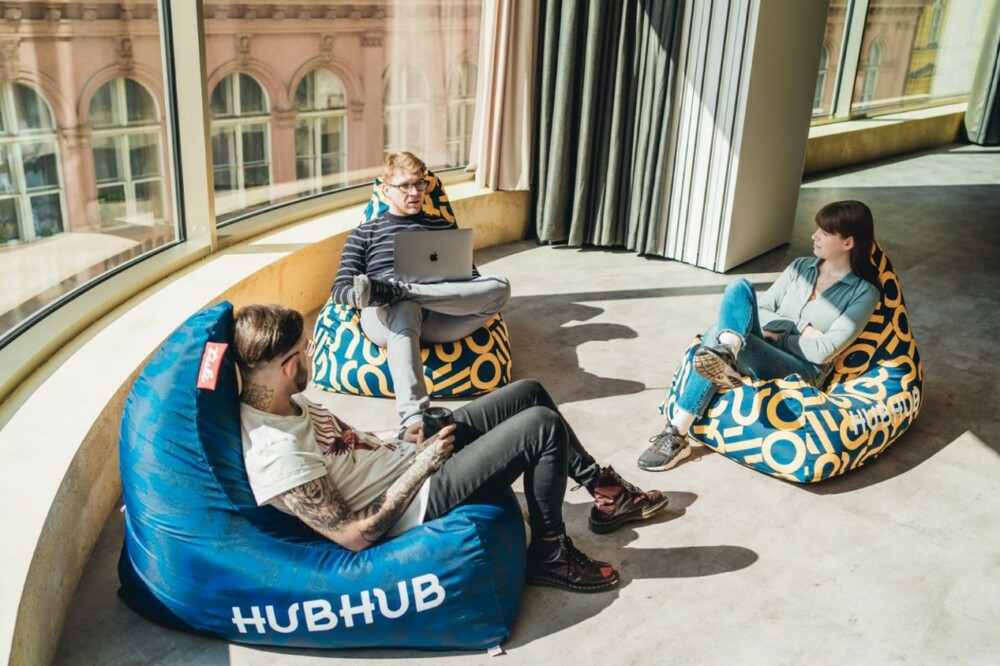 Issues with trust
What is the biggest limit to hybrid working? Technology may be the first thing popping up in your mind. However, it seems that more often it's trust that complicates conducting business in remote settings. Many leaders hesitate to allow people to work remotely because they have trust issues and see control as the most powerful solution. However, very strict control systems set by managers may have the completely opposite impact on people. According to Gartner research, employees working under tracking systems were twice as likely to pretend to be working.
As trust is hard to build through screens, personal meetings are inevitable in making sure managers get to know the people working in their teams on a more personal level. In the meantime, leaders can work on their performance management skills and develop strategies that make them even more confident in their shifted roles as leaders. The more proficient managers get at setting effective performance management strategies, the more likely they are to be open to having people in their teams work remotely.
Being transparent about expected KPIs, having regular performance discussions and sharing feedback routinely can be a big help in the whole process.
Want to get the most out of your office? Origameo workspace consultants give you expertise on how to transform your workplace, motivate your people and make confident decisions. Check out Origameo to learn more.
Solutions that improve leadership
It's not all bad news. With careful planning, there are lots of measures you can put in place to help your leaders stay effective in a hybrid environment. And the knock-on effect goes further than everyday productivity. There are lots of good people out there who are being poorly managed right now. Improve your leaders, and you'll find it easier to recruit and retain them.
Manage performance, not presence
· Share your long-term vision
Translate your company's vision and long-term plans into clear objectives for teams and departments
· Share the big targets
Define the priorities behind the objectives, so everyone understands what they need to achieve
· Set goals
Develop targets and performance indicators (KPIs) for individual team members, so they each know what they need to do
· Monitor performance
Use systems and tools to track progress on tasks and the journey towards goals.
· Discuss performance
Have regular chats about work in progress, so you can mentor and develop colleagues while encouraging better results
· Communicate regularly
Send emails, set up calls and, if possible, have in-person meetings – on both a team and individual level – so you can keep everyone engaged
· Strengthen the community
Encourage team-wide social and charitable activities, and spend time in meetings chatting informally about everyday life
---
Don't miss out on any of our blogs. Sign up for our newsletter and we'll keep in touch:
"*" indicates required fields