Forest's offices support responsible brands in their pursuit of good. PUMA, Vorwerk and Sweco choose us
Forest, one of the greenest developments in Warsaw, has sustainability and respect for nature written in its DNA. We designed it according to the highest environmental and community standards and equipped it with the latest smart tech.
The last sentence is a massive shortcut between the brownfield the land under Forest used to be just a couple of years ago and the finished modern office campus that has everything it takes to support responsible businesses.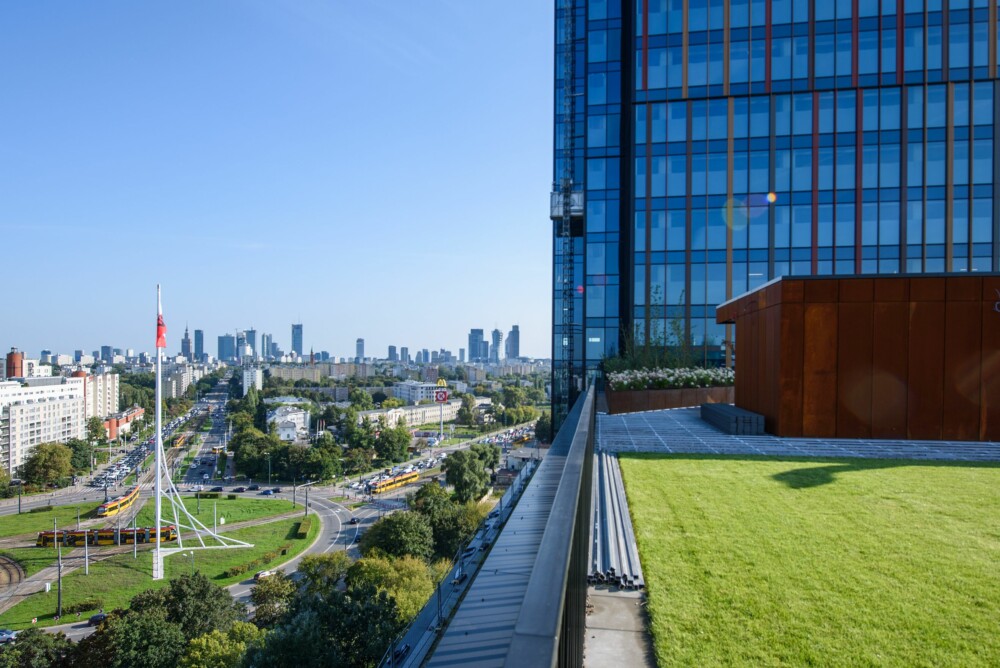 Brands of a feather flock together. Attracting like-minded businesses
We're excited to see PUMA, a leading sports brand, as well as the household product manufacturer Vorwerk moving into the Forest campus. Both of these brands are coming with their plans to make the world a better place – PUMA has a sustainability strategy through which it aims to reduce greenhouse gas emissions by 35% by 2030. Vorwerk wants to keep up the good work by increasing their renewable energy use and reducing CO2 emissions. Together, PUMA, Vorwerk, Sweco and a leading producer of garden care and outdoor power products are taking 4,500 sq m of Forest's campus offices.
We have set our own goals for building a responsible future too. Because they match those of our new neighbours in Forest, we believe we have the infrastructure ready to help all the brands thrive.
An energy efficient façade to start with
You can take our word for it that the Forest offices are second to none. But if you still have some doubts, we're happy to say that organisations that assess developments all around the world have agreed that Forest fulfils the most demanding market standards.
Forest has recently been awarded Best Sustainable Building by the Polish Green Building Council (PLGBC). In addition, it has BREEAM and BREEAM Communities certifications assessing its sustainability and WELL Certification, which only the healthiest offices on the market get.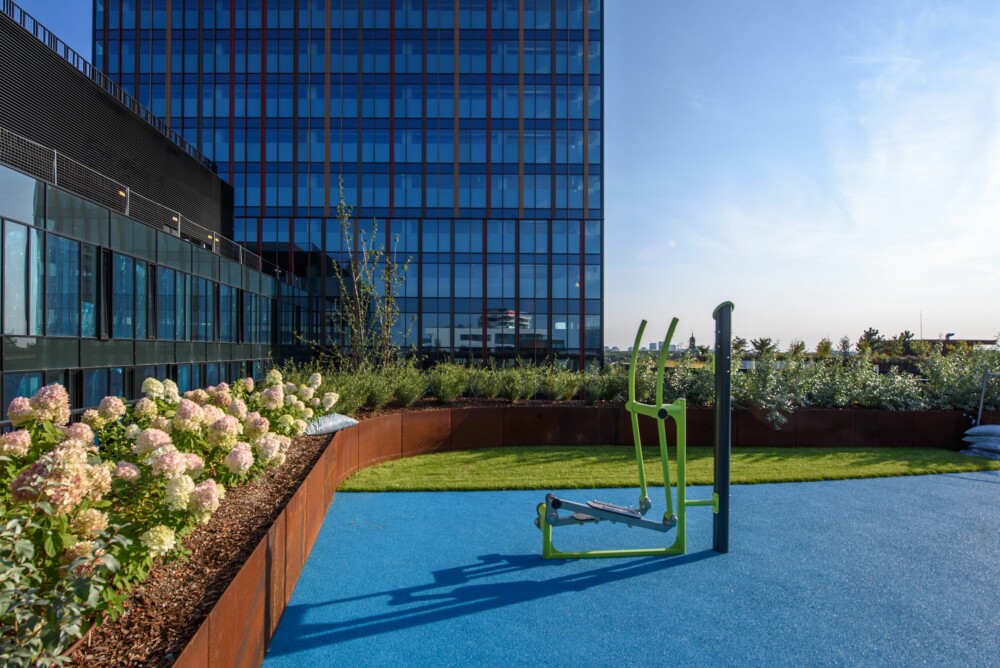 How did we pull it off? When building workspaces all around Europe, we use SET – our research-based library of hundreds of tools that enables our strategic approach to office design by allowing us to pick the right features for every place to enhance wellbeing, productivity and doing business responsibly. With Forest, for example, we started by giving the building an energy efficient skin, added carbon reduction features and thought about details as simple as collecting and reusing rainwater.
On top of that, we used the expertise of our Origameo and Symbiosy teams to turn every space into super effective and responsible offices.
---
Phew, it was not easy at all to talk about all this on one page. 😉 Do you want to talk about reducing the environmental impact of business together or upgrading your office? Let us know below!
"*" indicates required fields