Global Content Awards winners! Delivering highly valuable content in the pandemic times won us gold
We've just been awarded the Global B2B Campaign of the Year. Well, wow! Even though we submitted our entry along with big international players like DHL, Playstation, Microsoft and Pepsi, we remained confident in the value our much lower scale Future of work campaign delivered. Turns out that the 30 judges, some of the biggest names in content marketing, genuinely appreciated us helping others out for the long term by delivering sought after content that helped guide businesses through the rough times right after we shook off the first COVID shock ourselves.

A hoodie for the gala: Winners announced online
The Global Content Awards, organised by Don't Panic, celebrate excellence in content marketing and reward agencies and in-house teams across the world who are creating high quality, valuable content which attracts, informs, engages and retains an audience to ultimately deliver traffic and profit.
The 2021 winners were announced via a virtual awards ceremony. But take our word for it – even though we were sitting behind a screen, our excitement was comparable to walking the red carpet and being handed a trophy.
We provided answers
With the pandemic breathing down our necks, we realised high-quality informative content was being sought much more than ever before. Businesses were hungry for any updates on how the future could look (and to be honest – no one really knew, right?) and questioning the role of the traditional office was undoubtedly in the air.
Along with our content partner, Isoline Communications, and Origameo, our workplace consultants, we decided to dig into the topic (as we were right in the centre of it as workspace providers), conduct qualitative and quantitative surveys with business leaders, and present the answers to the market that were clearly missing.
We developed the Future of work report, which crowned the long-term content and discussed the crisis and solutions to it from different angles, and ran a targeted campaign to deliver it to business leaders across industries (in-house, so a big shoutout to our marketing and comms team!)
Visit the campaign's landing page and download the award-winning piece of content yourself: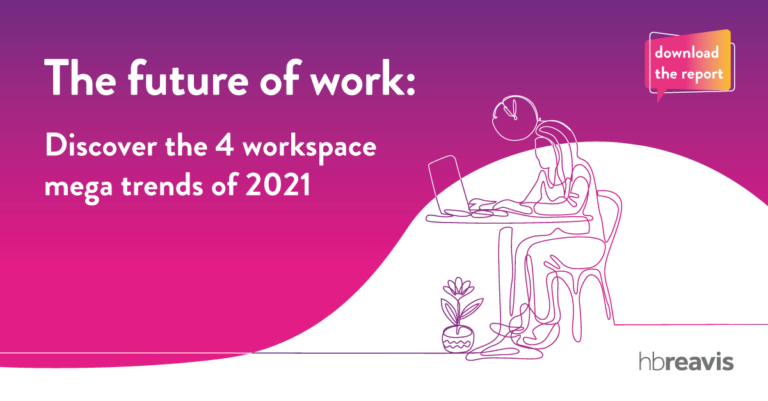 A solid strategy and service for audiences
What did the content experts like about our Future of work campaign? When summing it up right before making the announcement of us winning, they said it had a compact lead generation and paid advertising strategy, and that it served the target audiences greatly in the times when the industry was rather disrupted.
You can watch the full live stream here. Our time to shine will come at around 16:30. 🙂
Follow our Stories and News section for more inspirational (and who knows – maybe soon award-winning too!) content and sign up for our newsletter below:
"*" indicates required fields