Green Roofing: A multi-faceted approach
Germany's cities are true heat islands, especially in summer. A temperature difference of seven to nine degrees Celsius is quickly reached between urban areas and their surroundings. In a measurement conducted by "Brisant," a temperature of 26 degrees Celsius was detected in the center of Leipzig in July 2022, while it was only 18 degrees Celsius on a country lane just seven kilometers away. One reason for this phenomenon is the high level of sealing in cities. Another reason is the obstruction of air circulation due to the density of buildings.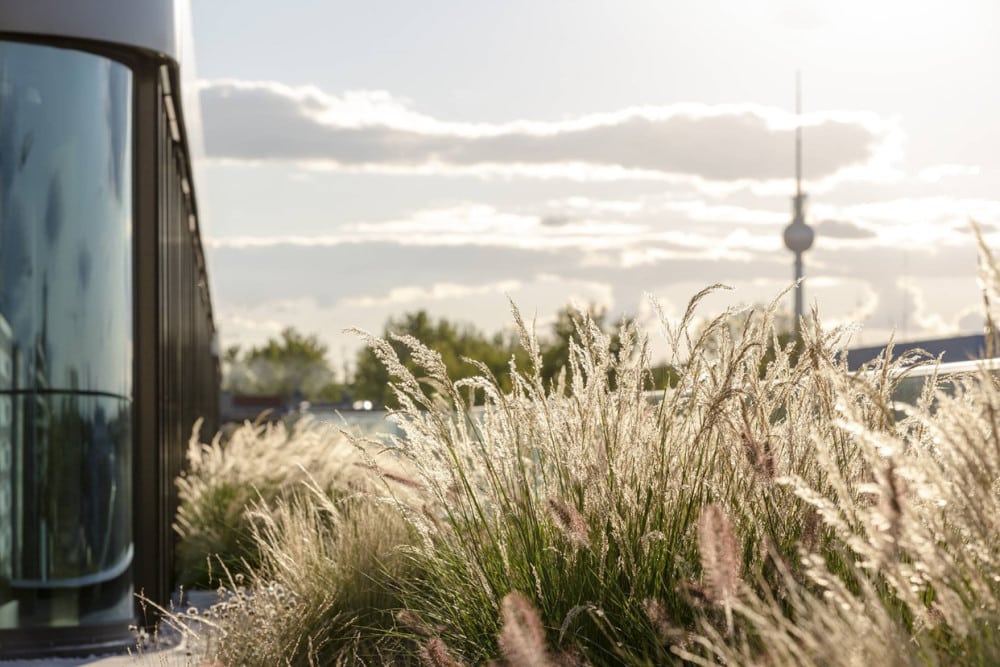 Absorb, Insulate, Filter – The Green Roof as a Natural Shield
Additional green spaces can significantly reduce the urban heat effect, according to a study by the German Federal Environment Agency in 2022. Green roofs are a particularly popular trend and their area has more than doubled in Germany since 2008. This provides better air quality, an improved micro (and even indoor) climate, and contributes significantly to temperature insulation. Green roofs also reduce the risk of flooding during heavy rainfall events, as the various layers partially absorb rainwater.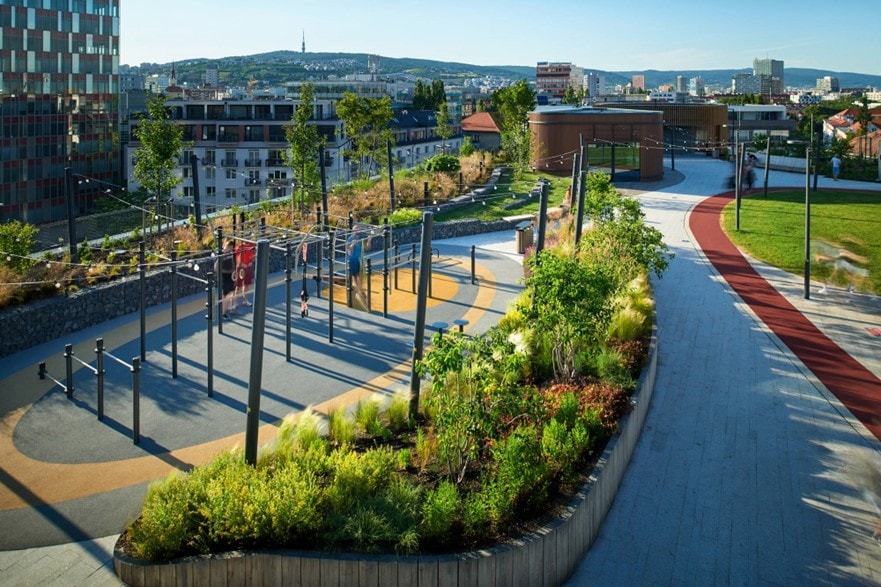 The right greenery for every roof
Basically, all green roofs follow a similar structure: A root-resistant seal is applied directly to the roof structure. This is followed by the storage and drainage layer, which is usually covered by a filter fleece. On top of this are substrates and finally the vegetation. The load-bearing capacity of the roof structure determines what vegetation can be planted on the roof. In general, there are two different types:
Extensive green roofing: mostly consists of plant communities of sedum, grasses and herbs, which require little maintenance. The layer height of the substrate here is up to 15 cm, which results in a relatively low weight load. This makes it particularly suitable for the subsequent greening of existing roofs.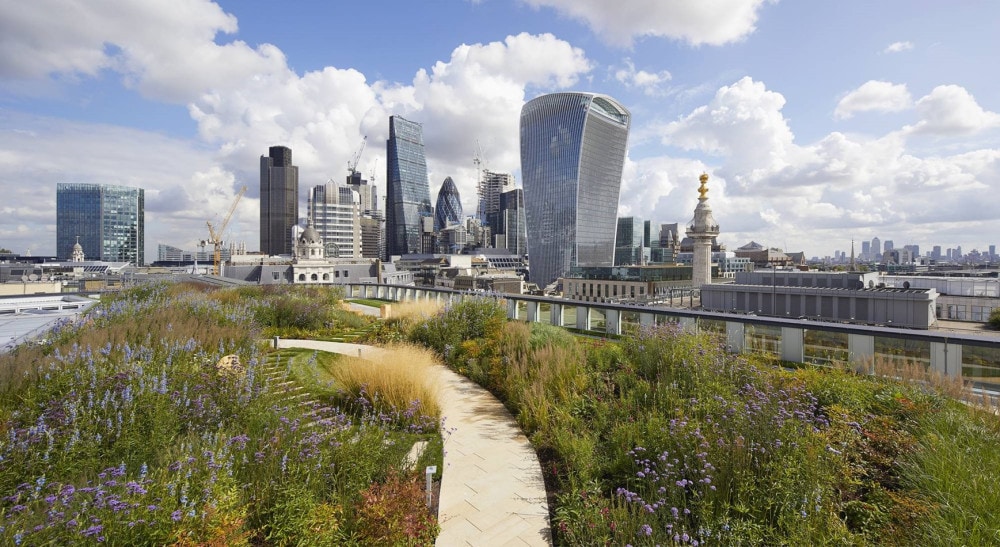 Intensive green roofing: allows the complete spectrum of landscaping, including lawns, perennials, fruits and vegetables, trees, but also pavements, terraces or recreational areas for office users, for example, depending on the statics of the roof. The layer height of the substrate is up to 100 cm, which results in a correspondingly higher weight load. Regardless of any trees and other superstructures that provide additional weight.
Leading by example
Around ten percent of all roofs in Germany are green. This puts Germany in an excellent position globally. With regard to the advancing climate change and improved user experience, we at HB Reavis also embrace green roofs and/or rooftop terraces, opting for intensive greening rather than just extensive solutions: at DSTRCT.Berlin, for example, with tree plantings.