Want a flexible office on a short-term lease? Meet Qubes
Finally: an office where you never run out of room – or see rows of empty desks. Qubes lets you adjust and customise your space, and enjoy state-of-the-art services. Want to know more?
With Covid-19 changing the way we all think about work, more and more companies are giving work to freelance or small teams who work separately from the rest of the company.
Sometimes it makes sense to house them in co-working spaces. But If the team increases in size, they might not have room. This is where Qubes' flexible, shared offices come into play.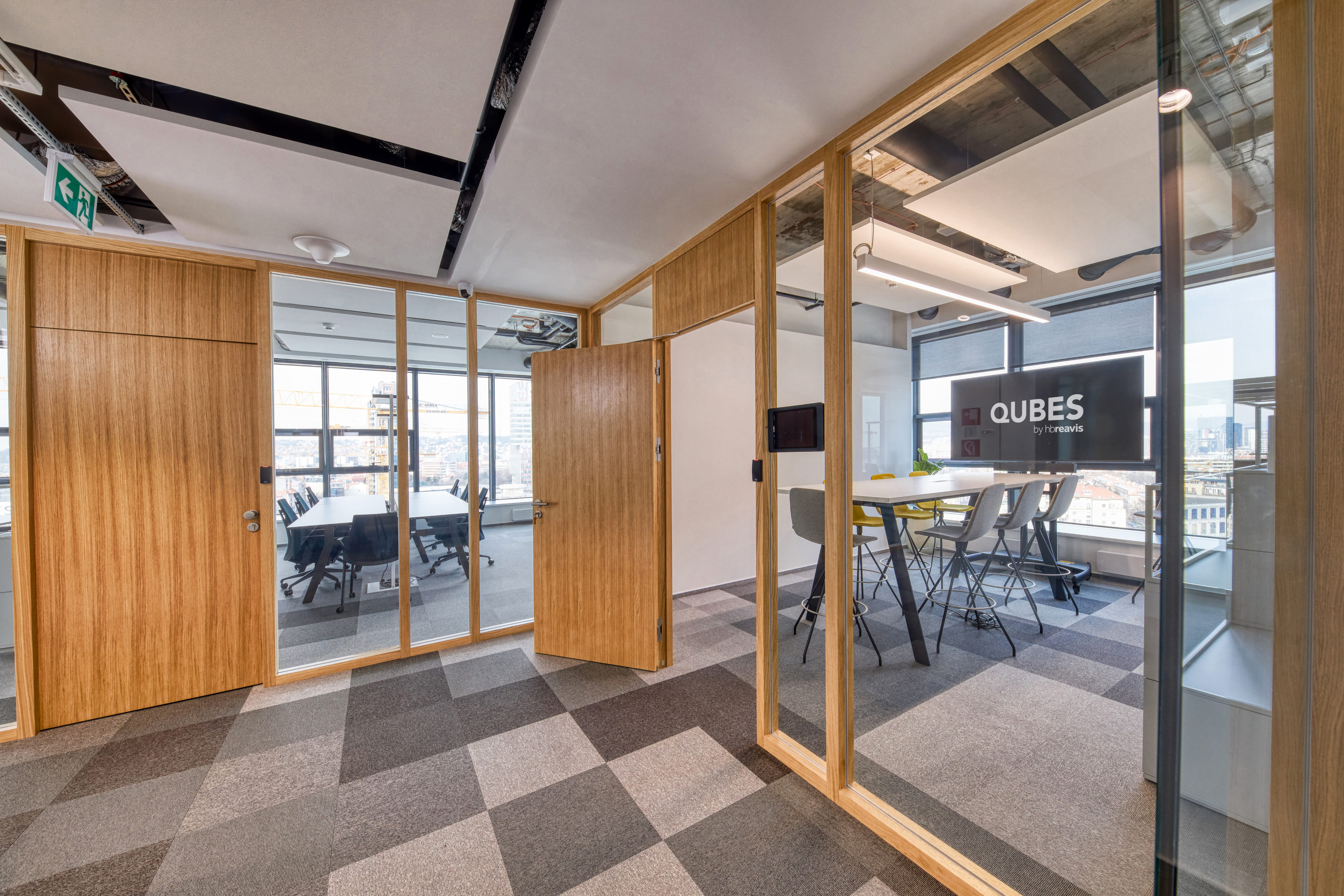 An office that grows (and shrinks) with you
From ambitious scaleups and SMEs to big corporates looking for space for project teams; each company has different needs – and that's before you look at whether the ambience needs to be collaborative and chatty, or focused and individual.
At HB Reavis, we know workspaces need to be tailored to the people who use them. And so we created Qubes. It's as much a service as an office: with a space planner working helping you shape the space so it maximises both productivity and cost-efficiency.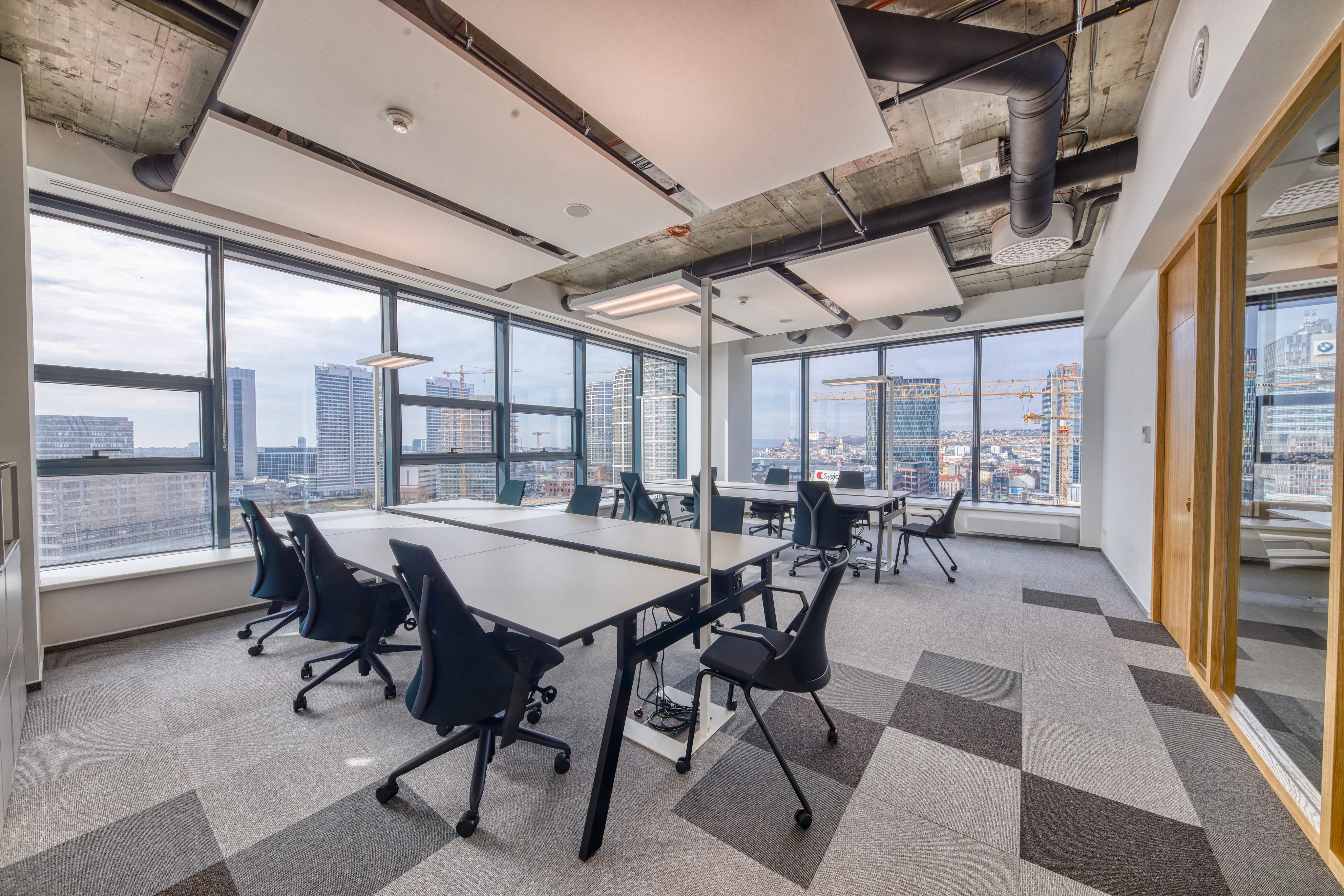 Office at Qubes, Nivy Tower, Bratislava is waiting to be customized by its future occupier. At Qubes, each company has the opportunity to customise their offices.
Whatever the future brings, you can change the structure of your office in a blink of an eye, thanks to moveable and flexible furniture, and our team adding or removing units.
The design can be built around your culture and preferences: Is your team full of gamers? Make a gaming dungeon for them to relax and unwind. Do you have a strong sales team with their ears fixed on the phone every day? Make sure there are enough phone booths for them.
You can also properly brand the space, so it reflects your company and values.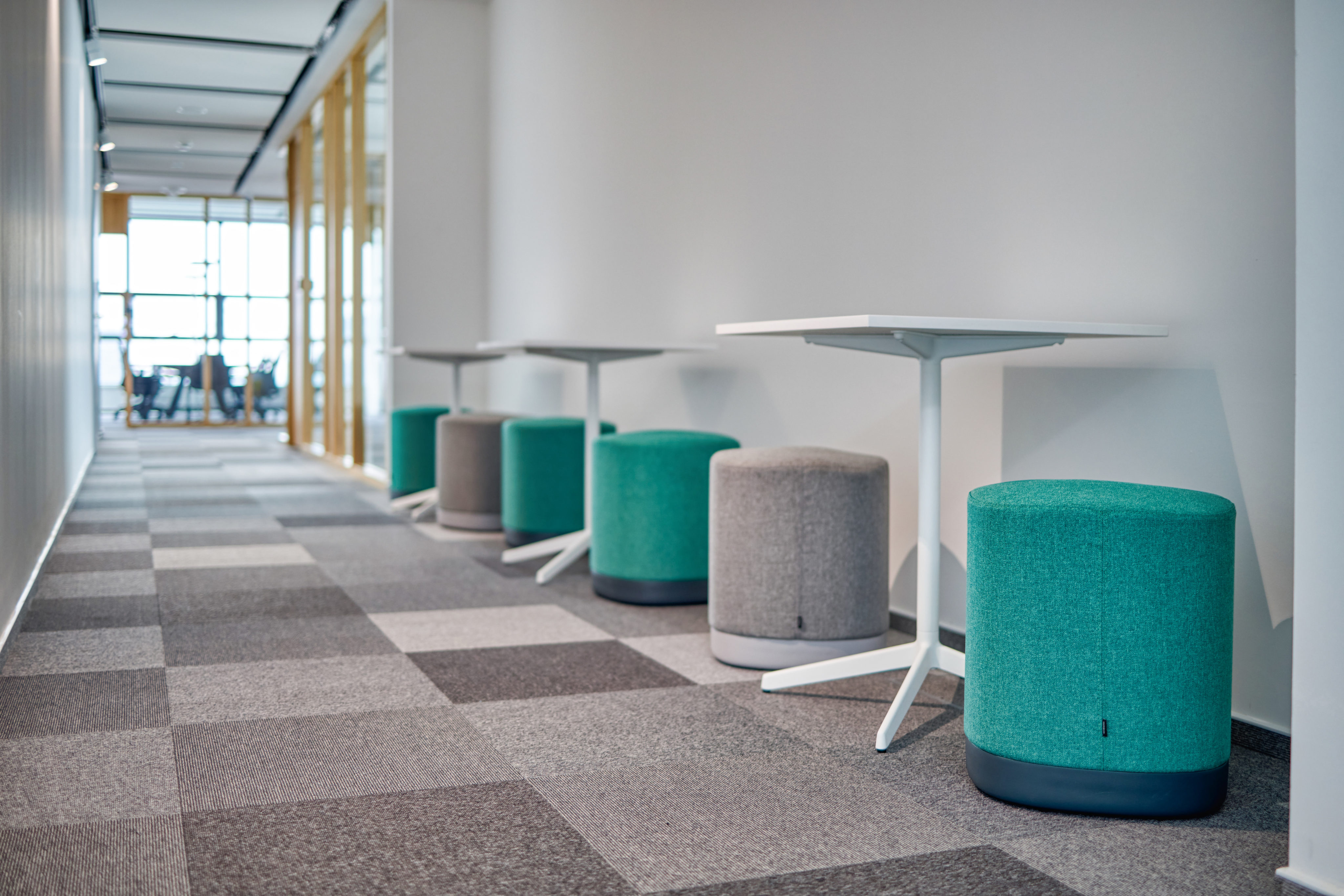 Finally: short-term leases
It is often difficult to forecast beyond two years (especially right now). Yet most leases are still five-year contracts without break options. With Qubes, you don't have to make those long-term commitments – there's just a six-month notice period.
Co-working-style amenities, with the privacy of your own space
A work environment is only productive if it offers features, furniture and technology people need to work, like phone booths or meeting rooms.
Qubes offers an array of shared spaces you don't have to create in your own office. These kitchenettes, meeting rooms, admin desks, break-out seating and other spaces are perfect for regular catch-ups, informal meetings, one-to-ones, all-staffers and more.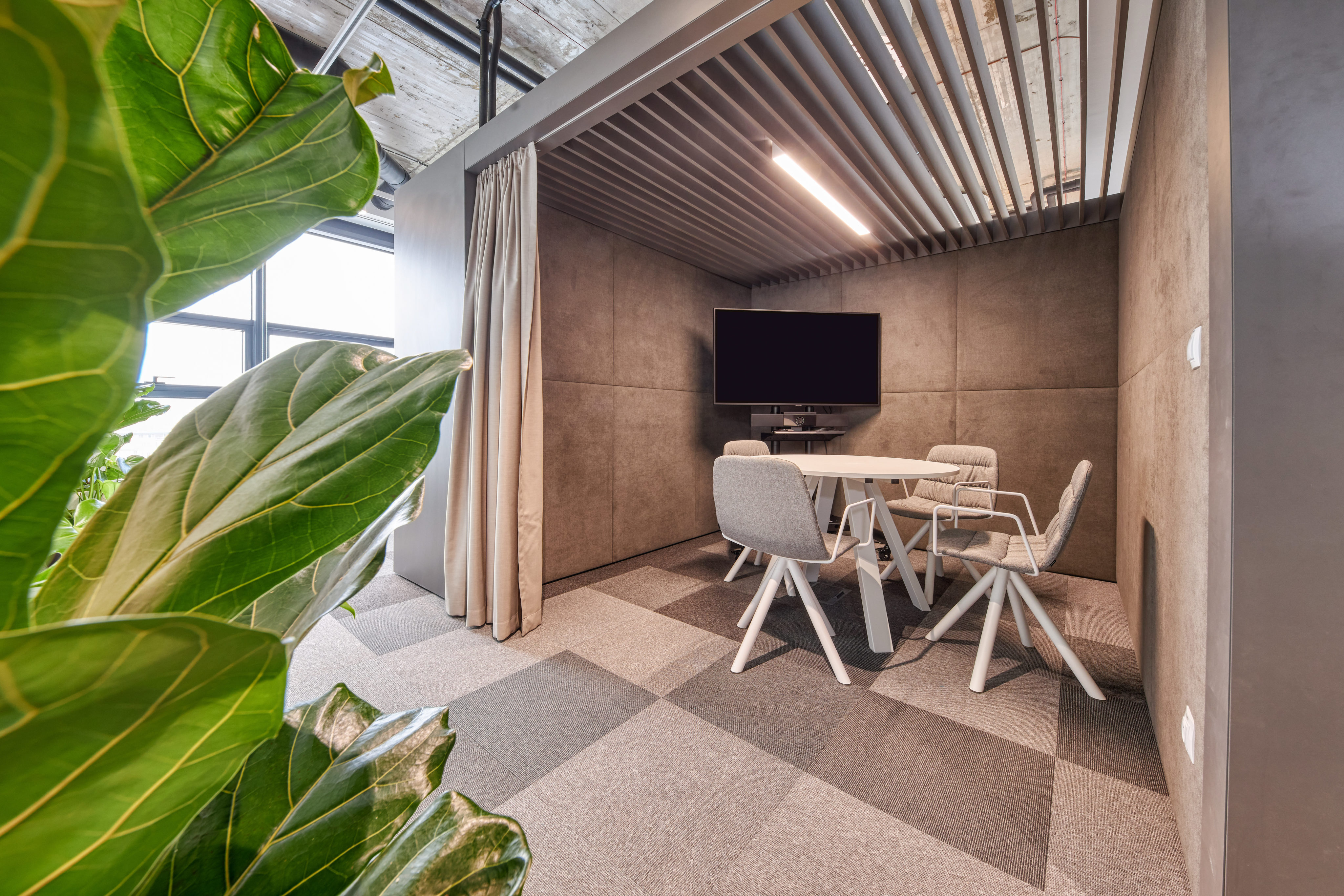 The aim is to create multipurpose spaces that offer many uses: most companies lack dedicated spaces for frequent and informal meetings, phone calls and one-to-ones.  All of these can be sustained by one space with one extra purpose: a dining area. If designed with this multipurpose character in mind, it can become a hub of different activities that take place during different times of the day.
The ultimate in agile working
The real benefit of Qubes is its flexibility. It's an agile workspace – able to flex around your needs and the way you evolve over time. The only barriers are the walls and windows. Even then, you can simply expand into the next floor.