Our future's brighter thanks to workspace as a service
Our results for the first months of 2021 point to a couple of big headlines. Firstly, that the real estate market remains strong. And also, that our workspace as a service strategy is inspiring tenants to move into our buildings.
The Covid crisis tested both the reliability of our solutions and our workspace as a service strategy. But at the same time, it accelerated a number of trends we were already setting – which meant our results are very reassuring.
The top line news is that clients, current and new, have an appetite for real estate – just in a more flexible and innovative way.
Workspace as a service
Qubes is a great example of that flexibility. Designed for short-term leases, Qubes gives businesses the ability to easily increase and reduce the size of the workspace footprint, and get maximum return on investment.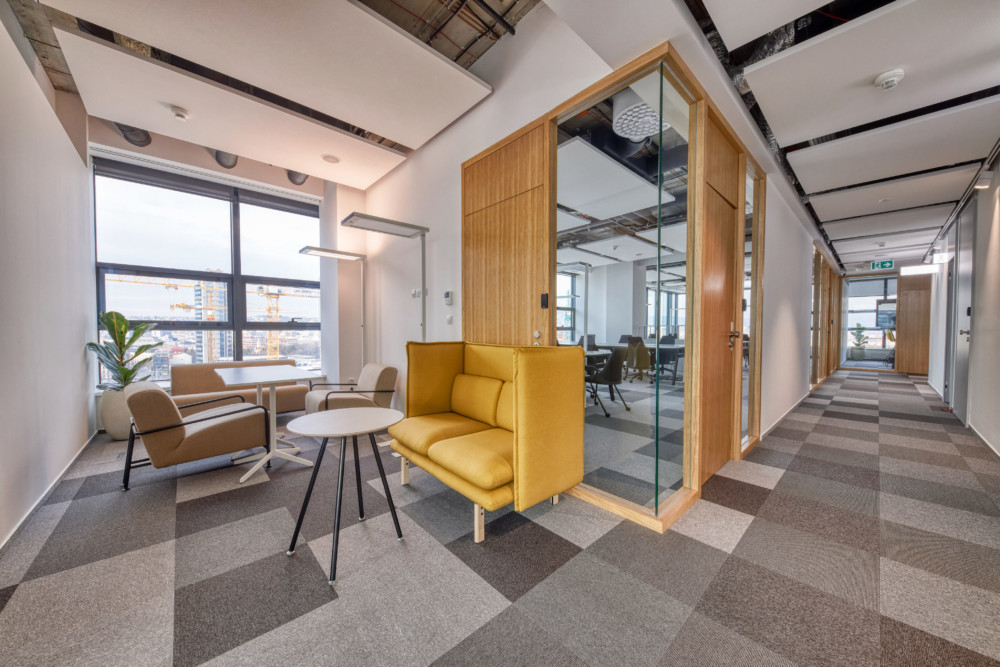 Our More platform provides great value too. As well as providing seamless building management, it includes an app that gives employees access to concierge and bike-sharing services, and book wellbeing, health, and work-related educational events.
Origameo, our end-to-end service, takes clients through the whole process of creating a new workspace for clients that perfectly suit the needs of their business and its employees. Symbiosy will also be a key solution for many tenants – helping them analyse their teams' interactions and create safer and more efficient work styles.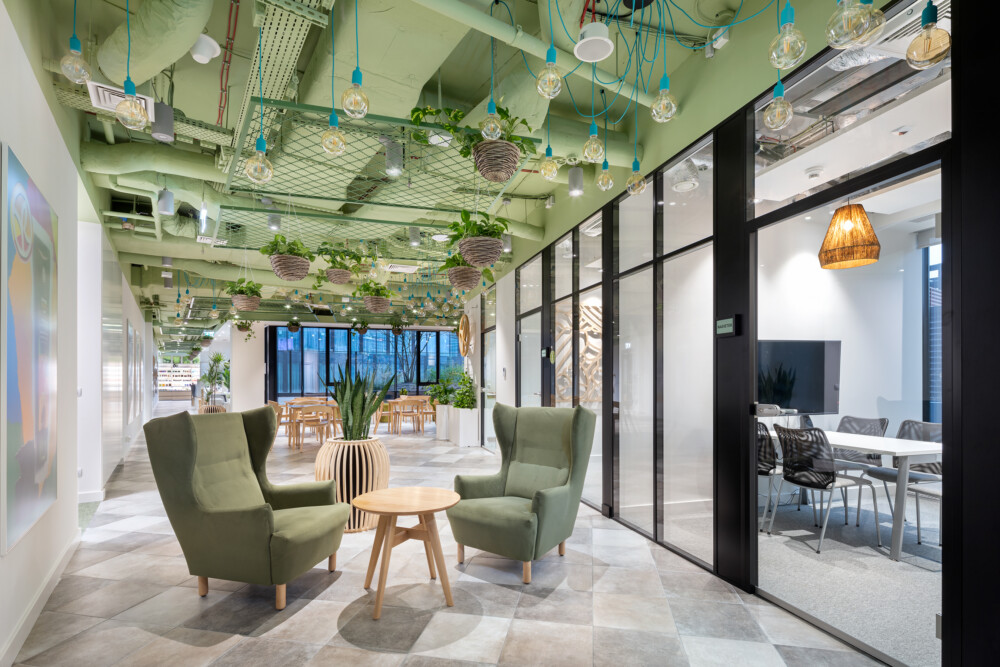 Successful numbers
In the first months of 2021, we leased over 44 000 sq m of space – with 35 000 sq m in Slovakia alone, representing almost 60% of total leasing activity in Slovakia in Q1. The prime tenant in Slovakia has also taken almost 30,000 sq m of the New Apollo's 48,000 sq m, the building set in redeveloped New Nivy zone, currently under construction.
In late February, we were pleased to sign Huawei for our Agora development in Budapest. The multinational technology company took approximately 7,000 sq m of GLA across both Agora Tower and Agora Hub.
As well as winning new clients, we retained our long-term tenants too. There's a clear sign that employers believe that, to be successful, their people need the kind of interactions and collaborations that can only be provided by flexible, as well as healthy and safe, workspaces.
Strengthening the pipeline
After finalising the Section 106 agreement, One Waterloo now has planning consent. This milestone follows planning permission granted by Lambeth Council in October 2019, and brings us closer to making this iconic landmark a reality.
At the beginning of March, we also obtained an occupancy permit for the first building of Forest, our campus-style project in Warsaw. The building, offering 24 000 sq m of GLA, is situated on the northern fringe of the city centre and is strongly inspired by nature.Designed with an emphasis on biophilia and active design in mind, Forest green patio and rooftop terraces will equal to two football fields.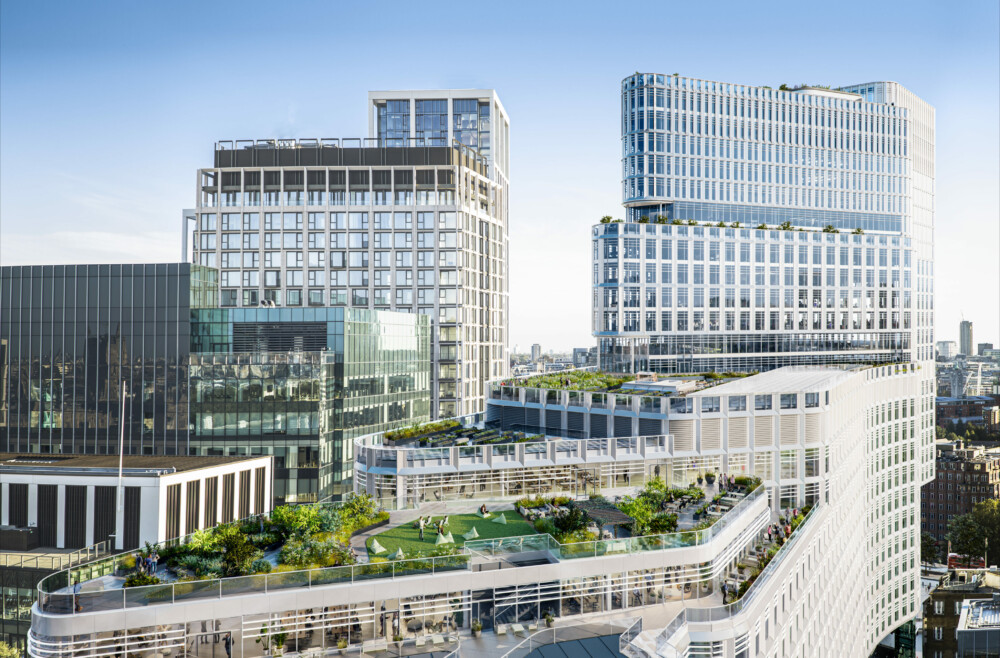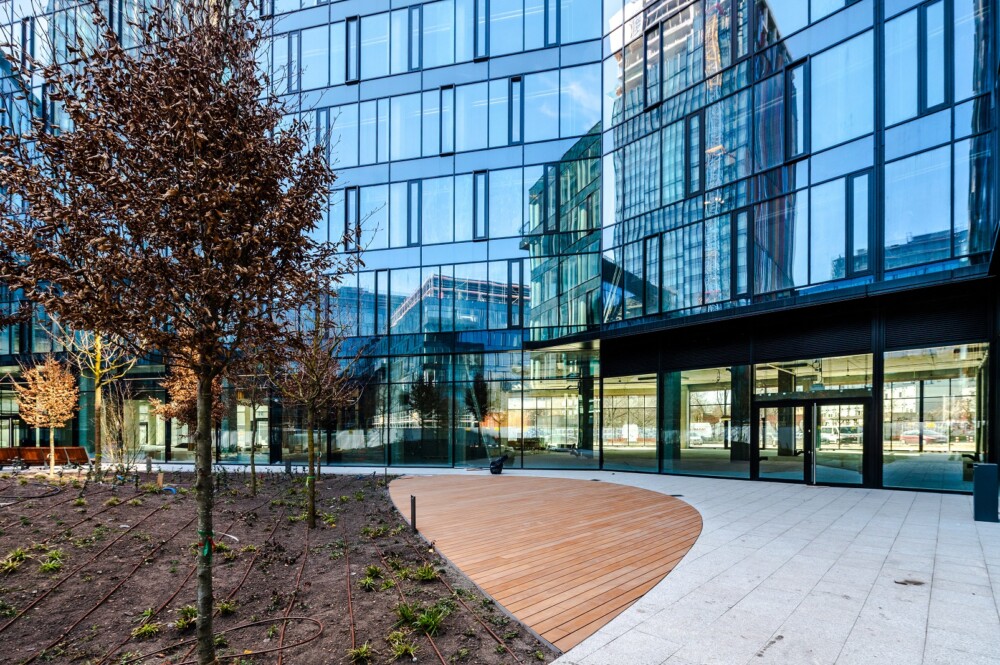 In terms of our project funding, Q1 saw us secure c. €97 million (£83.4m) development financing for Bloom Clerkenwell. This means we now have financing for all our projects currently under construction.
We also divested a site in Prague city centre for a record c. €34 million, one of the largest real estate transactions of the year. The location was once home to Transgas.
Improving the workspace experience
A final set of highlights for the first part of 2021 focus on wellbeing. Varso Place received WELL's Health-Safety Rating, and we hope others in our portfolio will soon follow.
Agora Tower also achieved the BREEAM Excellent rating. The standard takes into account everything from rainwater harvesting, alternative energy sources, photovoltaics and greenery around the project to alternative forms of transport – including bicycles and charging stations for electric cars.