Welcome to our Bratislava office! Don't take your shoes off and come in
We're an international workspace provider with a workspace in the capital of Slovakia – Bratislava. We tend to say we develop people-centric offices. But what the heck does that even mean? Obviously, there are no people standing in the centre of the workspaces all the time. 😉
The strategy rather describes our way of making offices with people's needs in mind. We take care of both physical and emotional wellbeing and build spaces that everyone feels nice working in. What does a space such as this look like? Just skip the following paragraphs if you can't wait to see it and dive straight into the virtual tour of our headquarters. Or you can read a bit more and then take your time exploring every corner of our place.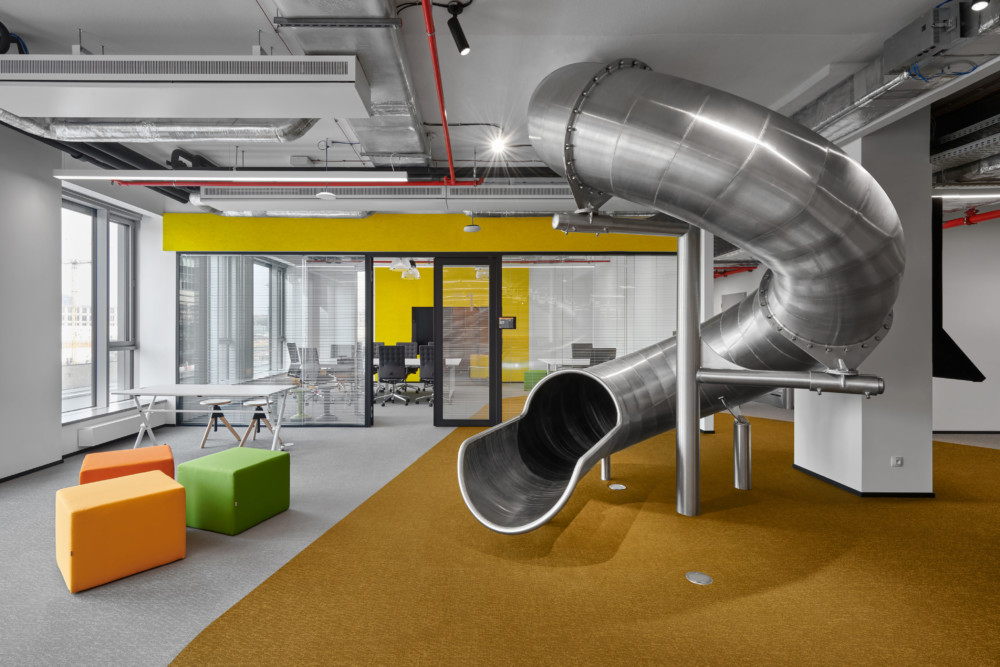 And the award goes to…
There's clearly a huge knowledge base behind all those colourful walls and meeting rooms full of Insta-friendly details in the workspaces that are signed by us. We've actually talked about our methodology in one of our blog posts.
And where better to test this approach than in our own premises? It's been a year and a half since we moved to our new address in Bratislava. You can find us on Mlynske Nivy Street in the Twin City building.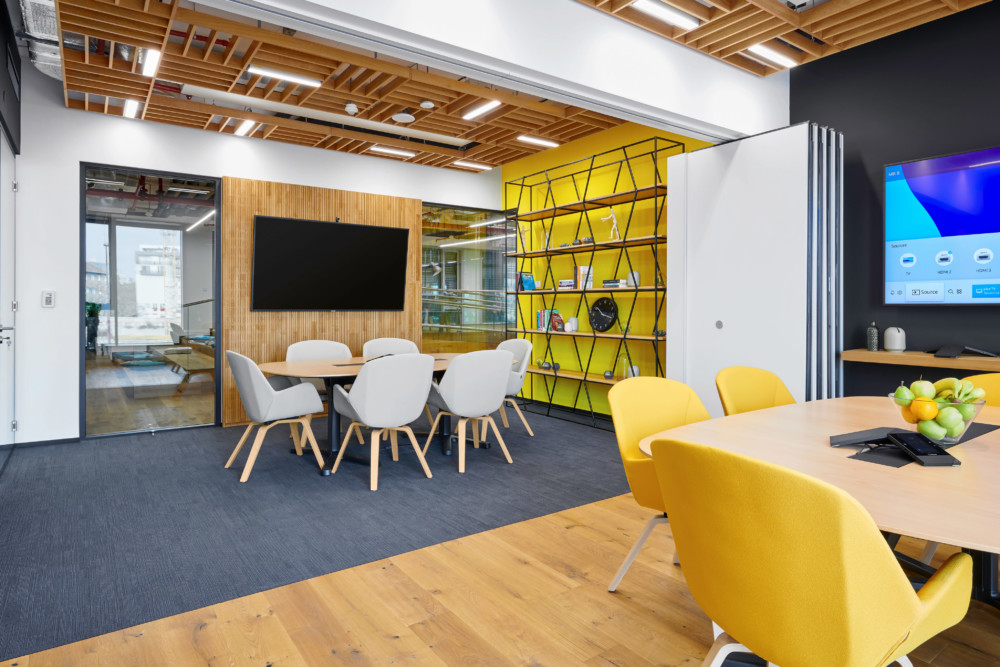 Once you enter the door, you'll find yourself in a space that was given the Office of the Year 2019 award. Actually, there are 35 different office types you can explore. Can you imagine? More than 30 working environments to choose from every day. Why? Because we know and respect that everyone's working style is different and that you just need to be able to choose from various places to work every morning depending on your preferences, schedule and current mood in general. (Too grumpy? Then home office could be an option. ;))
There are open spaces to have some lively talks with your team but also focus rooms where no one will disturb you while you're in the groove. Work done? Great! The massage bed is booked for you in the massage room in 10.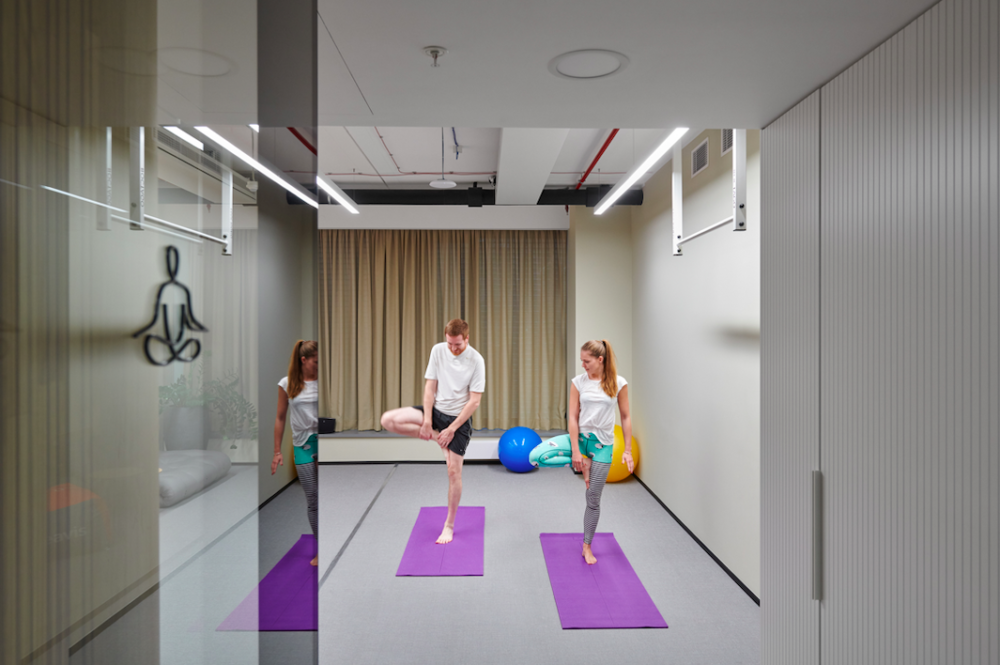 We'd love to welcome you all and show you around our office while telling you about all its features. However, with the challenging situation we're all now facing, let's just rely on technology. We've prepared a virtual tour of our Bratislava office that is ready to be taken whenever you feel like it!
Will you find the music room? Enjoy the walk and let us know where you could picture yourself working!
---