The future is hybrid: what the new office will look like
Working life will never be the same again after COVID-19. Even for us, as a Workspace as a Service provider, it's obvious that people will continue to work from home in some capacity. For many of us, a hybrid work structure is now standard. So the real question is, how will office life change going forward?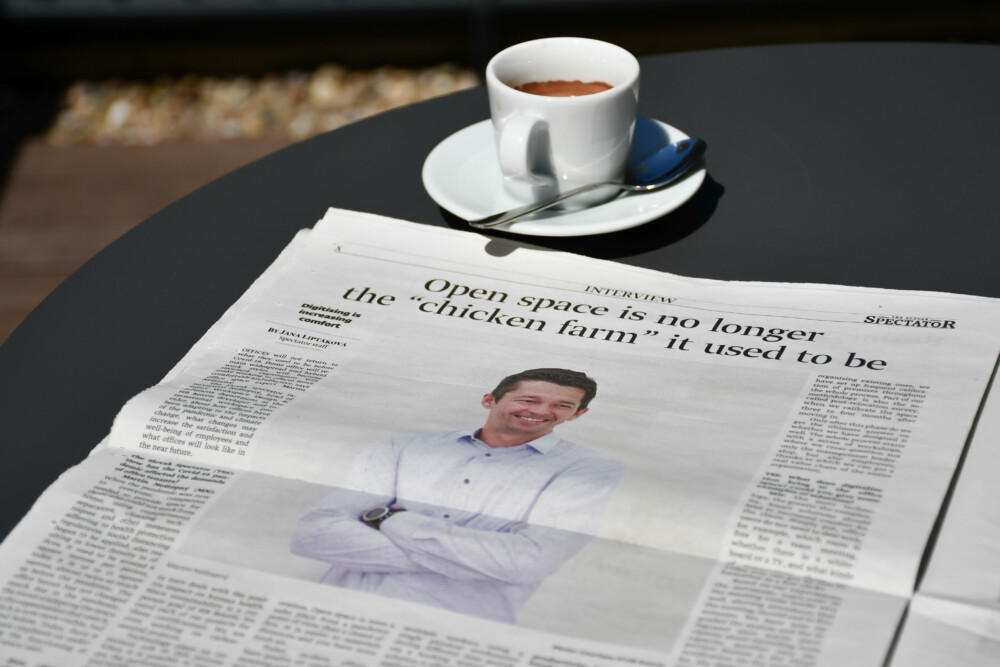 Digitisation
At the outset of the pandemic, the core aim was to keep everyone safe – creating bubbles and compartments, fostering social distancing, separating desks, increasing cleaning rotas and introducing other hygiene measures.
The result always led to lower office density, with the previous 6 sq m per employee increasing to around 10.5 sq m per employee. But interestingly, this focus has driven an acceleration in companies redefining the use of the office, so that they create environments that better serve the needs of those who do come in.
Smart solutions are key to this. You shouldn't have to roam the office to find a free meeting room – because there's an app that can tell you exactly where to go. And whether that room has a whiteboard, TV and the right tech connections.
We've also noticed our automatic meeting room VO works wonders – giving attendees five minutes' warning before the end of a booking. And upgraded control panels can warn of increased CO2 levels, before everyone loses focus and becomes sleepy.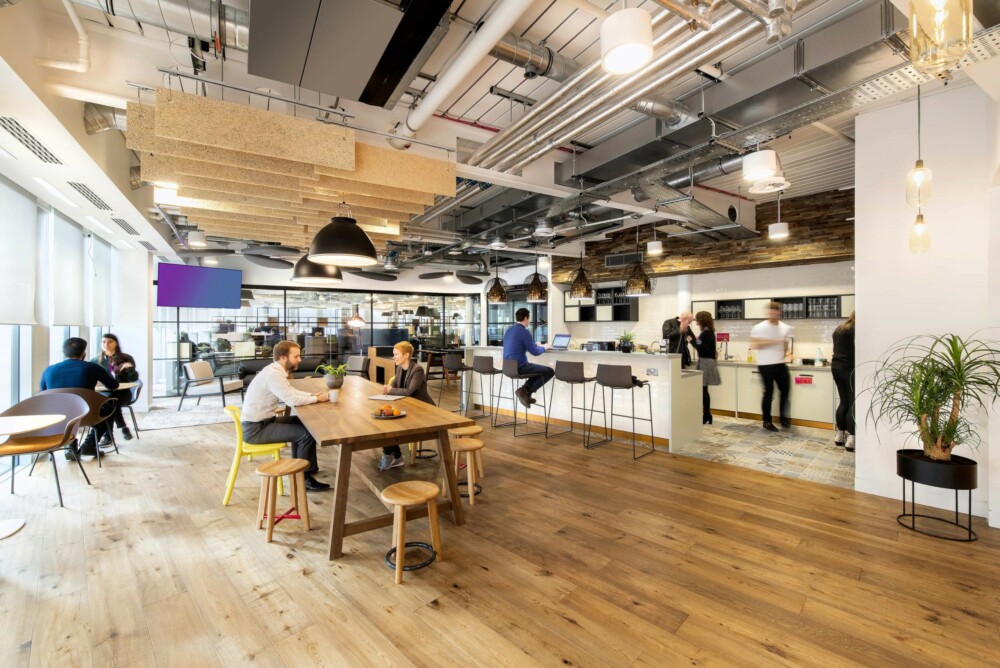 Climate
COVID-19 has also made us all more aware of our environmental impact. Globally, responsibility is now the hot topic.
This is due in part to new EU legislative frameworks which affect every part of life, including real estate. But certifications like BREEAM (assessing buildings' impact on the environment) and WELL (which deal with the impact on human health) have become more popular too. Especially among companies who want to prove they share the values of the people they aspire to employ and retain.
Sustainability has long been a point of difference for us, and we welcome its rise to the top of the corporate agenda. We now enrol all our projects on these certifications – and look to surpass their standards, to the point that we're now looking to create carbon neutral projects.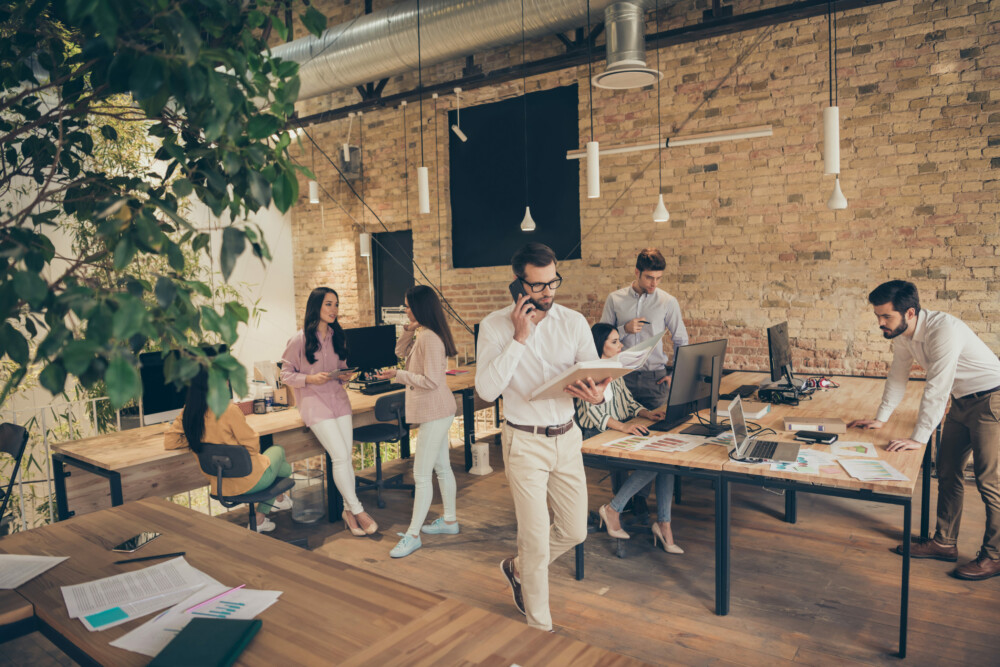 Technology
Building from this, technology now plays a key role in meeting our sustainability goals. But in doing so, they help us create ever-better workspaces. Our Symbiosy team, for example, have been working with the Kempelen Institute of Intelligent Technologies (KInIT) to apply machine learning to our workspace data platform to further optimise the performance of our clients' offices.
One of the team's clearest strategies is to create open spaces that have multiple uses; that can foster collaboration, focused work and more. Plus, an open space is easier to manage in light of COVID-19. It's easier to clean, easier to socially distance, and easier to fill with fresh air.
In fact, all our offices supply 50 m3 of fresh air per hour, drawn from outside the building. With filters removing particulates and pollen, this means the air in our workspaces is better than the air on the street below.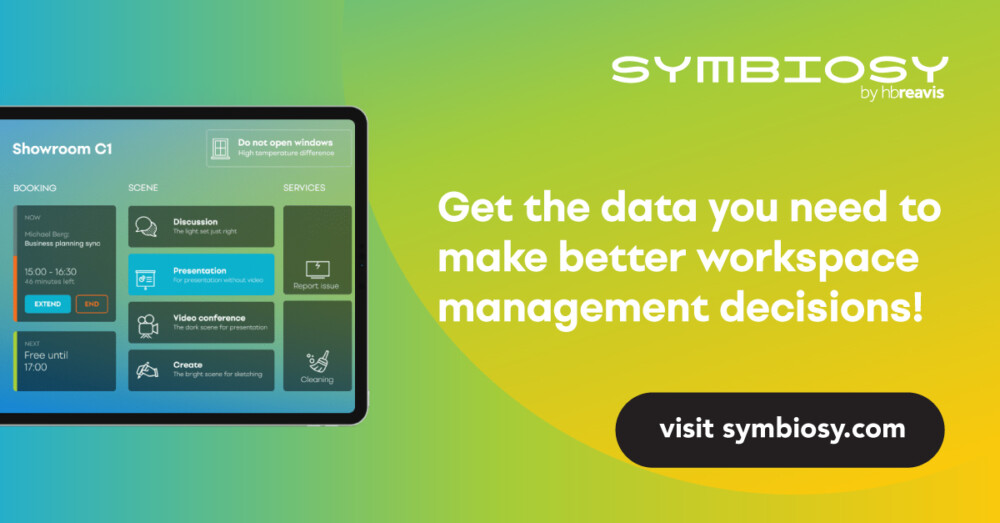 Layout
Already, a lot of businesses have optimised their use of their premises. Teams come on-site in rotas. They're increasing the number of hot desks too – sometimes using booking systems to help people plan their weeks. This is not only practical in terms of distancing; it's helping smaller companies save money too.
And then, there are the facilities and décor. More and more, employers are beginning to understand the positive influence of large windows and natural light, and biophilic elements like wood flooring, plants and open terraces.
Evolution
No single solution works for everyone. Which is why our Origameo consulting division runs post-relocation surveys. Going back three to four months after a move to get the views of people at all levels unearths interesting results. And means we can offer new guidance on tweaks or different processes to maximise the workspace.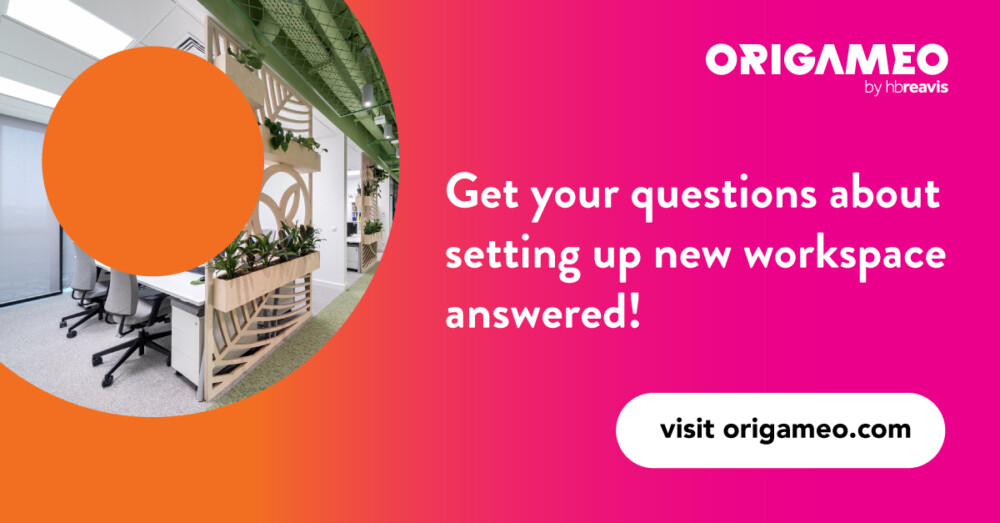 Satisfyingly productive
Obviously, productivity is paramount. But while it's difficult to measure how the new changes are impacting our ability to perform – especially for roles that hinge on relationships or collaborations – however, most experts currently agree that there's a direct parallel between employee satisfaction and productivity.
In short, offices need to meet employees' needs better. And from digitisation to climate, technology to layout and evolution, there are now a variety of strategies that are key to success in the new normal.
---
Don´t miss out on any of our blogs. Sign up for our newsletter and we'll keep in touch:
"*" indicates required fields