A big Forest welcome to Pharma giant Servier!
Read press release
We've just signed a lease agreement with global pharmaceutical company Servier Polska Services. Servier will take on 2,300 sq m of our recently-completed Forest office campus – which means the wellbeing-focused workspace in Warsaw is now almost fully-occupied.
Servier operates in 150 countries worldwide, with a focus on oncology, cardiovascular, immuno-inflammation, neuroscience, and diabetes, as well as conducting clinical trials and healthcare education. Servier's foundations are based on sustainability. Social and environmental issues have been at the center of their attention since the company's inception and are taken into account in its activities. Passionate about healthcare innovation, and determined to serve employees as well as patient needs, the business will soon relocate to the 5th floor of Forest campus.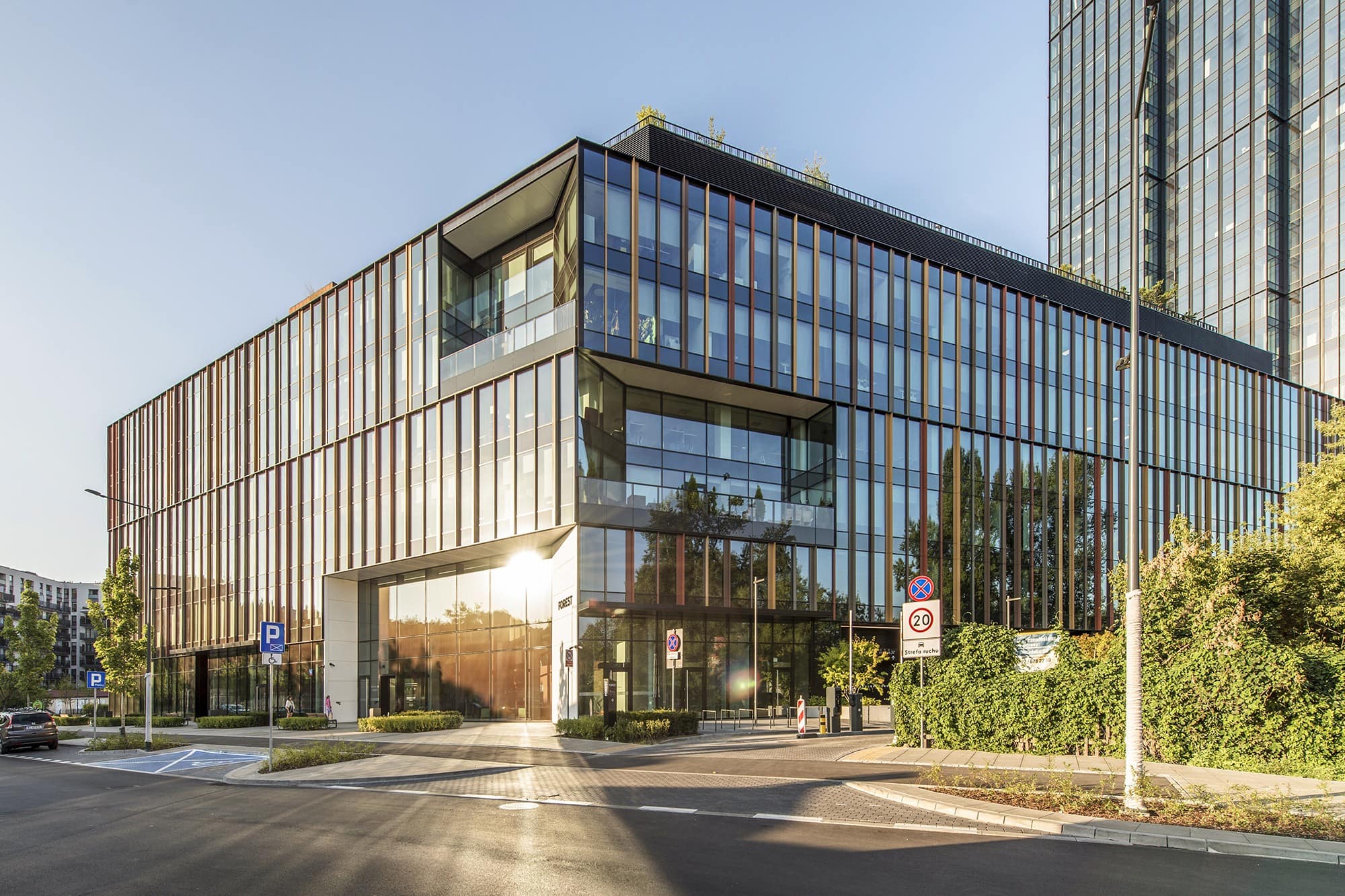 About the project
We've transformed a previously inaccessible brownfield site into one of the city's greenest and most sought after business locations. 80% occupied, the 78,000 sq m development features 200 new trees and just as many shrubs, an open courtyard, and green rooftop terraces with an urban garden and impressive skyline views.
The office buildings have already welcomed their first occupiers, with other businesses set to move in soon. Apart from Servier, tenants include: Bank Pekao, Leroy Merlin, Nielsen Media Services, Infor, PUMA, AmeriGas, Sweco, Husqvarna, Vorwerk, Enel-med medical centre, a kindergarten, an outdoor products store, and a bakery.
Forest's commitment to sustainability has been recognised and awarded by the Polish Green Building Council. The BREEAM and WELL-certified design by HRA Architekci boasts a number of environmentally-focused solutions to reduce the project's carbon footprint, such as an energy-efficient façade and a rainwater re-use system.