The real cost of poor air quality in the office
How much is poor air quality costing your business? Chances are it's more than you think. Whether it's too much CO2 affecting productivity, or issues caused by pollutants which impact both physical and mental health, poor air quality in the office is an invisible threat.
Yet it's easy to justify not doing anything. One day of sluggish employee performance isn't too bad, right? You might even just consider that part of being an employer; an accepted trade-off of doing business. But bad air quality is like smoking. The risk compounds, and you can't see the damage that's being done (to your bottom line) until it's too late.
Why indoor air quality is important to monitor
Three million. That's how many working days are lost each year in the UK due to air pollution-related illness. And it's an issue that repeats itself across Europe. Poor outdoor air quality is the biggest concern, but air quality has an impact everywhere; office workers are just as much at risk, even while working behind a desk.
In fact, the modern office is very bad for air pollution, especially when it comes to meeting rooms. When you stick a bunch of people in a meeting room with poor ventilation, CO2 levels can get as high as 5,000 ppm (parts per million).
Our decision-making abilities decline by more than 50% when CO2 levels are higher than 2,500 ppm. In other words, regular meeting rooms are making us dumber. And, ironically, we have to spend more time than we need to in them because our decision making processes are impaired by the environment they create.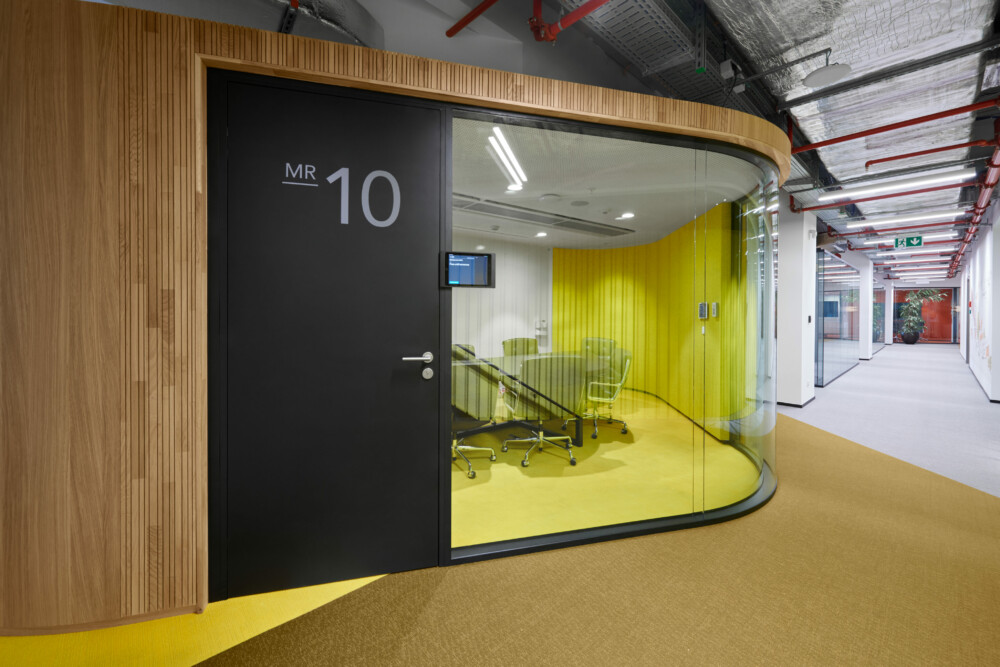 It's clear, then, that clean air is good for business. Bad air quality impacts performance, affecting health and cognitive function (just think about all that wasted time in badly ventilated meeting rooms). Yet air quality also impacts retention. No one wants to work for a company that doesn't care about their health.
As people are the lifeblood of any business, this makes it all the more important to get a handle on air quality before it's too late.
What are the benefits of air quality monitoring?
So what happens when you start proactively monitoring and improving air quality? Well, you'll discover several benefits.
The first, and most obvious, is an immediate boost to productivity. By measuring and understanding the levels of CO2 in every part of the building, you can put the power in the hands of employees to increase their cognitive function.
For example, if CO2 levels in a meeting room hit 1,000 ppm (the starting point for when our brains stop thinking clearly) those inside can be notified. Or, if you've got a truly smart office, the ventilation system can automatically push more clean air into the room.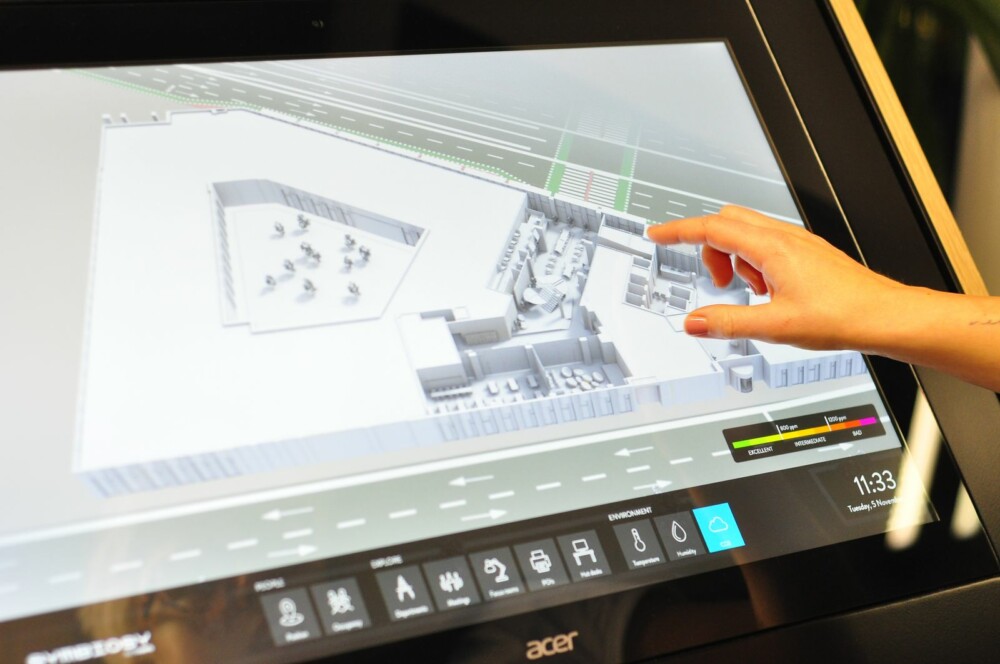 Yet taking action to improve air quality is just the start. After you've created the optimal conditions to improve the air employees breathe, it becomes easier to manage humidity and temperature too.
These factors have their own impact on performance, and are important for tackling absenteeism and other key business KPIs. Controlling humidity, for example, is particularly important for mitigating the risk of airborne pathogens – another threat to employee health.
How to introduce air quality control
When it comes to introducing air quality control to your office there are two challenges. The first is what technology to implement. The second (and bigger issue) is how to manage increased employee concerns about health and wellbeing, in response to COVID-19, in order to make the return to the office as safe as possible.
Implementation is all about sensors and smart devices. You'll need to monitor and evaluate everything, from air quality in the office to the effectiveness of your ventilation system and how recently it was cleaned. It's important to monitor outdoor air quality, too. Without knowing what the air quality or contaminants level is like outside, you won't be able to know whether it's safe to open the windows when the indoor CO2 level rises or the office gets too warm.
Once you have this in place, you'll also need a data dashboard to turn all that collected information into actionable intelligence – because data isn't useful unless it can be acted upon.
Data is the baseline for smart workplace management. It's also the key to managing wellbeing concerns. Taking a data-driven approach will let you create bespoke health performance indicators to demonstrate how you're maximising health and wellbeing at work. If implemented correctly, sensory platforms and smart device technologies will enable you to improve productivity and wellbeing at scale.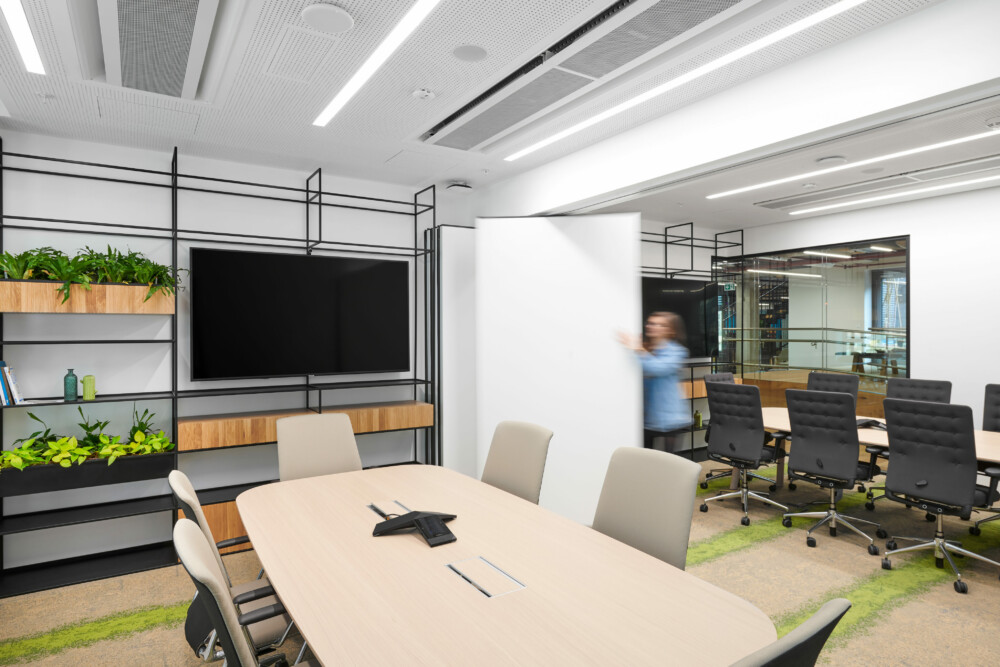 Turn your regular office into a smart office
If doing this on your own isn't your thing, another option is to consider a future move to a smart building that's proactive about air quality control.
Real estate developers that take this seriously consider everything from the most effective building materials to the latest proptech solutions, including advanced ventilation and filtration systems. You can also work with a workspace provider that has a turnkey technology package for monitoring indoor air quality, to transform your existing office building into a more productive – and safer – environment for employees.
To find out more about how you can bring real-time air quality control, among other benefits, to your workspace, check out our Symbiosy smart building and sensory technology.