Agora Budapest welcomes new occupier despite the challenging business situation
Read press release
Our Agora Budapest is welcoming a new tenant. B+N Referencia Zrt., a full-service property management company, has decided to move into a brand-new workspace in Agora Budapest, our development in the popular Váci business corridor in the capital. The contract was signed in a challenging business environment, an achievement proving both businesses continue to move forward during this highly testing period.
Employing over 6,000 people, B+N Referencia Zrt. will occupy nearly 4,000 sq m of the Agora Tower building, an area more than half the size of a football pitch. Their workspace will spread across five floors.
The decision to move was driven by B+N Zrt.'s intention of bringing their teams into one building to increase productivity, as the company currently operates in several offices around the city.
With the new occupier moving in, there is around 7,000 sq m of vacant space left in the first phase of Agora Budapest, meaning 85% of the spaces are already occupied.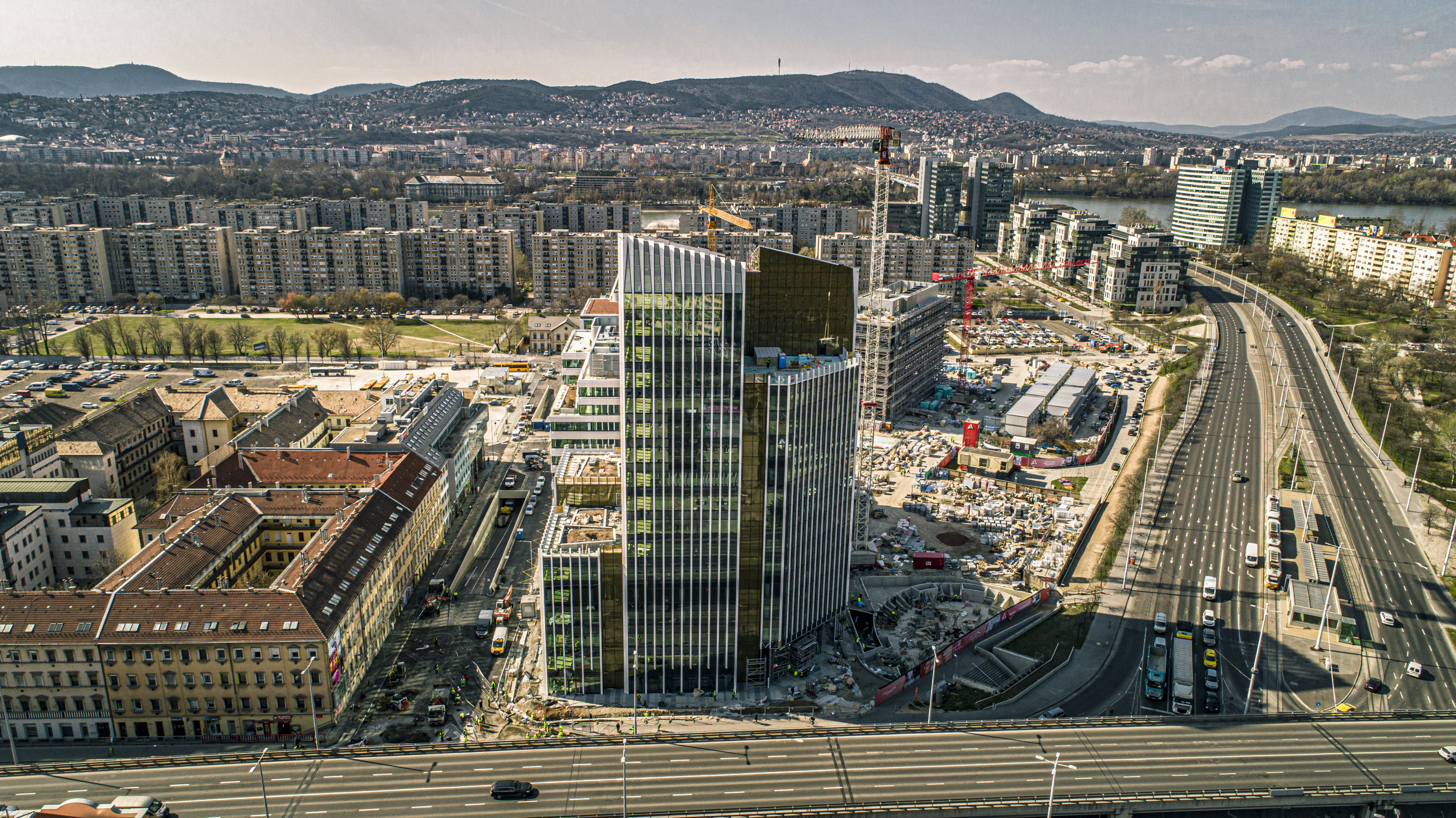 Unique services during working days
B+N Referencia Zrt. was looking for a building offering an above average workspace experience that is centrally located and easily accessible by public transportation.
These aspects are in addition to the functionality and designs that will support their employees in working more effectively, e.g. seamless building access, smart parking, a visitor management system and building applications.
With the More by HB Reavis services, the everyday working lives of employees will be easier and more enjoyable as they will have a concierge available for them at the reception desk, bike-sharing for smooth and eco-friendly rides for lunch or running errands during the day and community events, among others.
In addition to this, every B+N Referencia Zrt. employee will enjoy the benefits of a modern people-centric workspace that nurtures both wellbeing and productivity.
All for a healthy and safe environment
As B+N Referencia Zrt.'s core business lies in cleaning services, its management is highly focused on providing their employees with a healthy environment to work in that improves the quality of life of every single team member.
At HB Reavis, we have a clear strategy on how to move occupiers into the offices in the safest and most efficient way while following all the most up to date hygiene and security standards.
Lead by our Origameo and Symbiosy teams, there are already several ongoing discussions with the occupiers of Agora Budapest on how they want to return to office life.
Considerations include replanning their office space, changing seating density, optimising office traffic and using boards and signs to call employees' attention to hygiene.