HB Reavis follows up on last year's strong leasing performance. The group has leased over 26,000 sq m so far this year
The group's results achieved in the first months of 2023 confirm the company's strong market position, which is due to the importance placed on office wellbeing and the high demand for premium workspaces shifting towards flexible solutions. The group has leased over 26,000 sq m across five markets this year and welcomed well-known brands.
The company's leasing team in Poland let out the most significant portion of the total leased space. As a result, new occupiers will enjoy people-centric workspaces in Varso Tower and the Forest campus, which span an area almost the size of Trafalgar Square. The total newly leased space so far in Poland is over 11,000 sq m.
In Slovakia, HB Reavis welcomed internationally recognised brands Kuehne + Nagel, CBRE Global Workspace Solutions, and EOS KSI to their new offices in Nivy Tower and Apollo Nivy. The total leased area in the company's original market exceeded 9,000 sq m.
In the UK, Worship Square attracted economics consultancy Frontier Economics, and Bloom Clerkenwell did the same with creators of space-defining furniture, Spacestor. Both occupy almost 3,500 sq m together.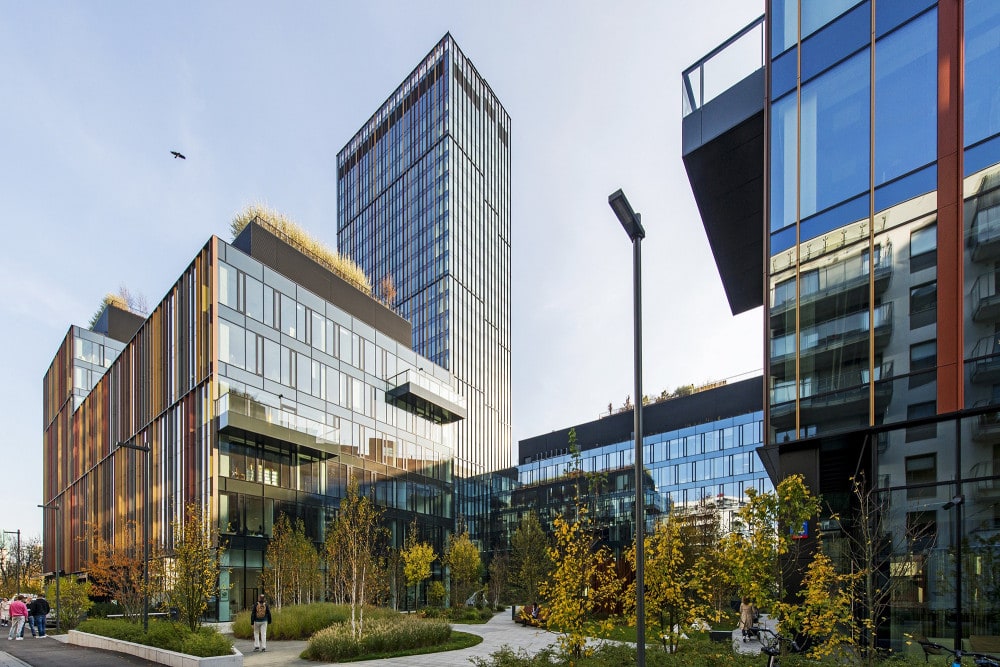 ---
In Berlin and Budapest, where HB Reavis is changing the office landscape by supporting companies via the benefits of healthy workspaces, the group welcomed Carl Zeiss, Notino and MG Motors to their projects.
A leader in each of the fashion, technology, and finance industries cut ribbons and moved into their new workspaces this year. IBM now occupies 30,100 sq m in Apollo Nivy in Bratislava, and Bank Pekao's teams are enjoying a similar-sized space spanning 18 floors in Forest Tower in Warsaw. Inditex has also moved into its new premises in Varso Tower in Warsaw.
HB Reavis' workspaces appeal to strong players across markets thanks to their central locations in European capitals that make them easily accessible. In addition, all premises follow the strictest wellbeing, environmental and technical requirements, matching the expectations of today's successful employers.