Law firm CMS pick Varso Tower and 177m-high views
Read press release
We've just signed a 10-year lease agreement with international law firm CMS for the firm's Warsaw office. The law firm's 7,000 sqm workspace includes some of the highest office floors in Poland – and its lawyers and tax experts will be able to admire Warsaw's skyline from an exclusive 177m-high terrace.
CMS' new workspace, with the highest of the four storeys 177m above ground – higher than any other office in Warsaw, includes Varso Tower's only private rooftop terrace, ideal for open-air team meetings and lunch breaks with a view.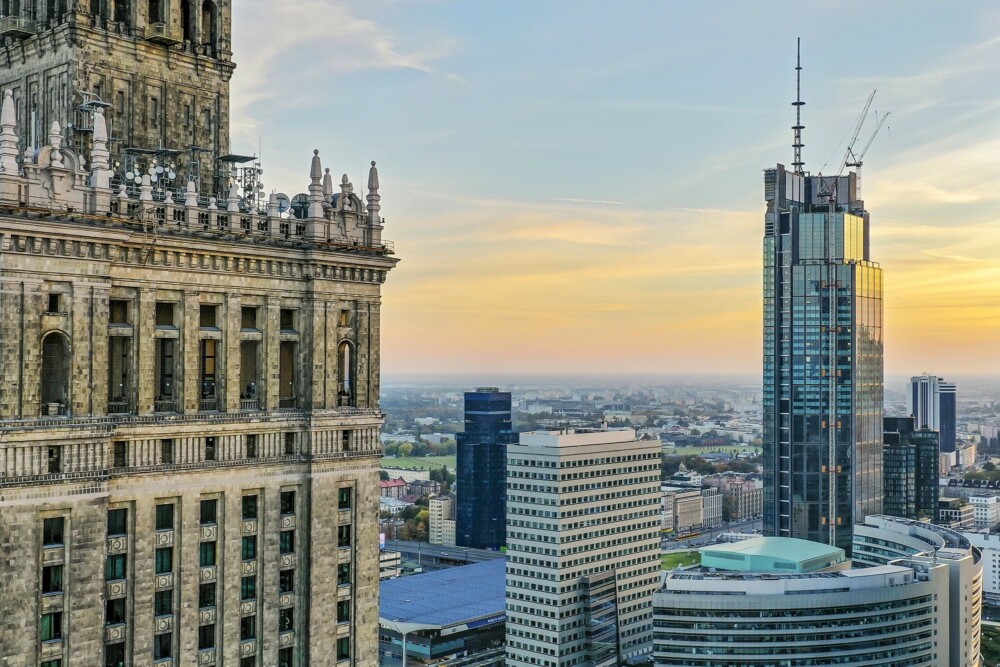 An international law firm with more than 70 offices in over 40 countries across the world and more than 5,000 lawyers worldwide, CMS has had a presence in Poland since 1995, where it currently employs more than 300 team members.
Designed by Foster + Partners, Varso Tower became the tallest building in the European Union when it reached its full height of 310m. It's due to open in 2022: the 53-storey building is already mostly glazed, and now we're currently focusing on installations and fit-outs. In fact, 16 trees were recently planted on-site, 205m above ground – creating the highest sky garden in Poland.
Varso Tower is the final showpiece of Varso Place to complete. Our mixed-use development includes offices, a hotel, an innovation hub, and retail opportunities – all in the heart of Warsaw. Just a few minutes' walk from Warsaw Central Station, it also boasts easy access to several dozen public transport options within just a few minutes' walk. CMS plans to move in at the turn of 2022 and 2023.