Reliable: Another development loan for DSTRCT.Berlin
Read press release
Our debut German project DSTRCT.Berlin in Alter Schlachthof has completed its entire financing despite the complicated post Covid-19 financial situation. The loan, worth more than EUR 230 million was provided by Helaba, Frankfurt am Main.
DSTRCT.Berlin is our very first project in Berlin-Pankow. It consists of two parts: a new office building and renovated historical halls. Under the slogan "Work.Eat.Meet", it aspires to bring people-centric design with emphasis on wellbeing and health.
Recently, it has obtained WiredScore Platinum certification, only the third building in Berlin to do so! The WiredScore certification creates necessary transparency, provides access to important information about the digital infrastructure of a building and reviews the three central areas of connectivity, infrastructure and potential. Platinum recognises developments for "best-in-class" connectivity.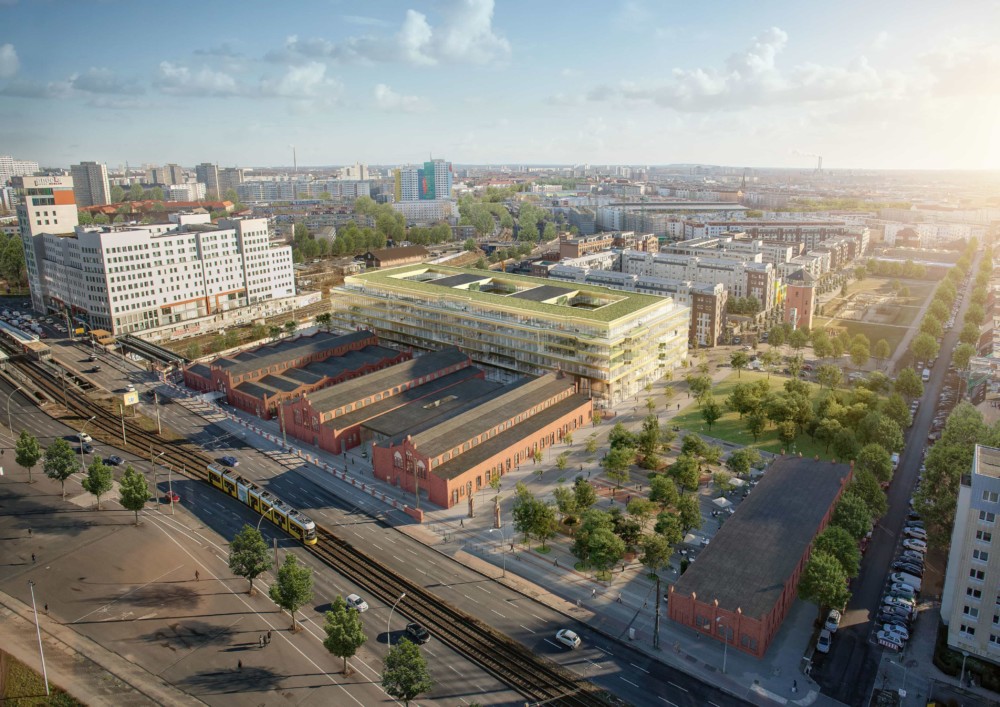 Our team at HB Reavis, is proud to continue delivering positive news from the fields of wellbeing, health and productivity – the new edifice has become one of only three buildings in Berlin that achieved the WELL Pre-Certification at Gold level. The next stage to obtain full WELL certification will take place in 2021.
Currently, two international companies Strato AG and 1&1 Ionos have already signed up for their future offices. Almost 550 employees will move to their new workspaces with great bike accessibility and services and easy access to public transport.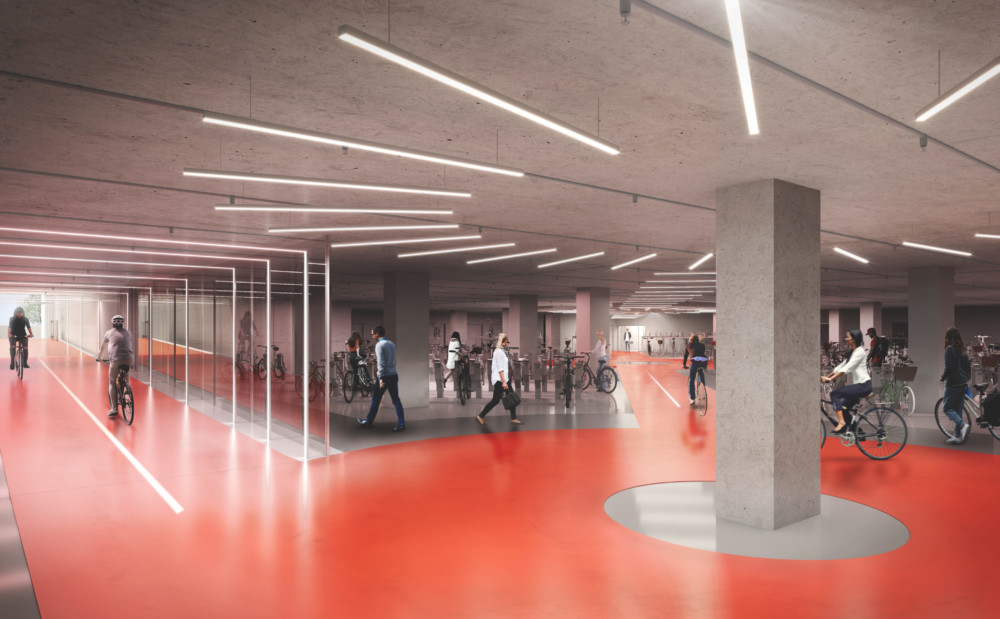 Current stage of DSTRCT.Berlin
In April, the underground area of the new edifice was reinforced, which will also serve as a cycle garage offering space for circa 800 bicycles and changing rooms and showers.
The old halls, which previously served as the Central Stockyards and Slaughterhouse from 1881, are being reconstructed on multiple levels: reserved clinker brickwork, high ceilings and window galleries. They are dedicated to creating unique workspaces and also a leisure arcade filled with cafés, restaurants and stores to enliven the area.
All in all, DSTRCT.Berlin is advancing quickly in physical presence and restoration, but also bears in mind people's wellbeing, health and productivity which shows in its successful journey to these certificates.