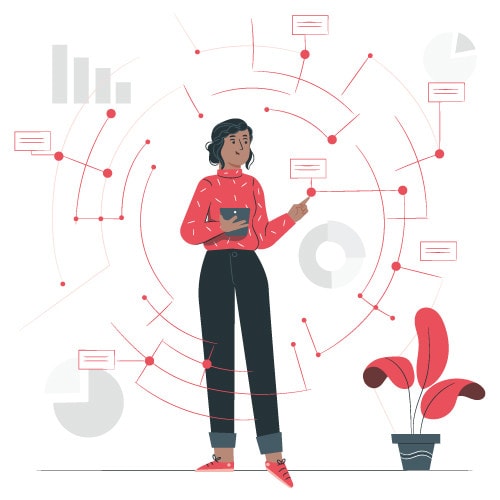 HOW WE CAN HELP?
Ensure excellent air quality
Reduce the risk of airborne transmission.
Understanding the effectiveness of your ventilation system is key in verifying cleanliness and building trust in the workplace environment.
Symbiosy has developed a series of bespoke health performance indicators to provide facilities management and building occupiers with tools to improve transparency.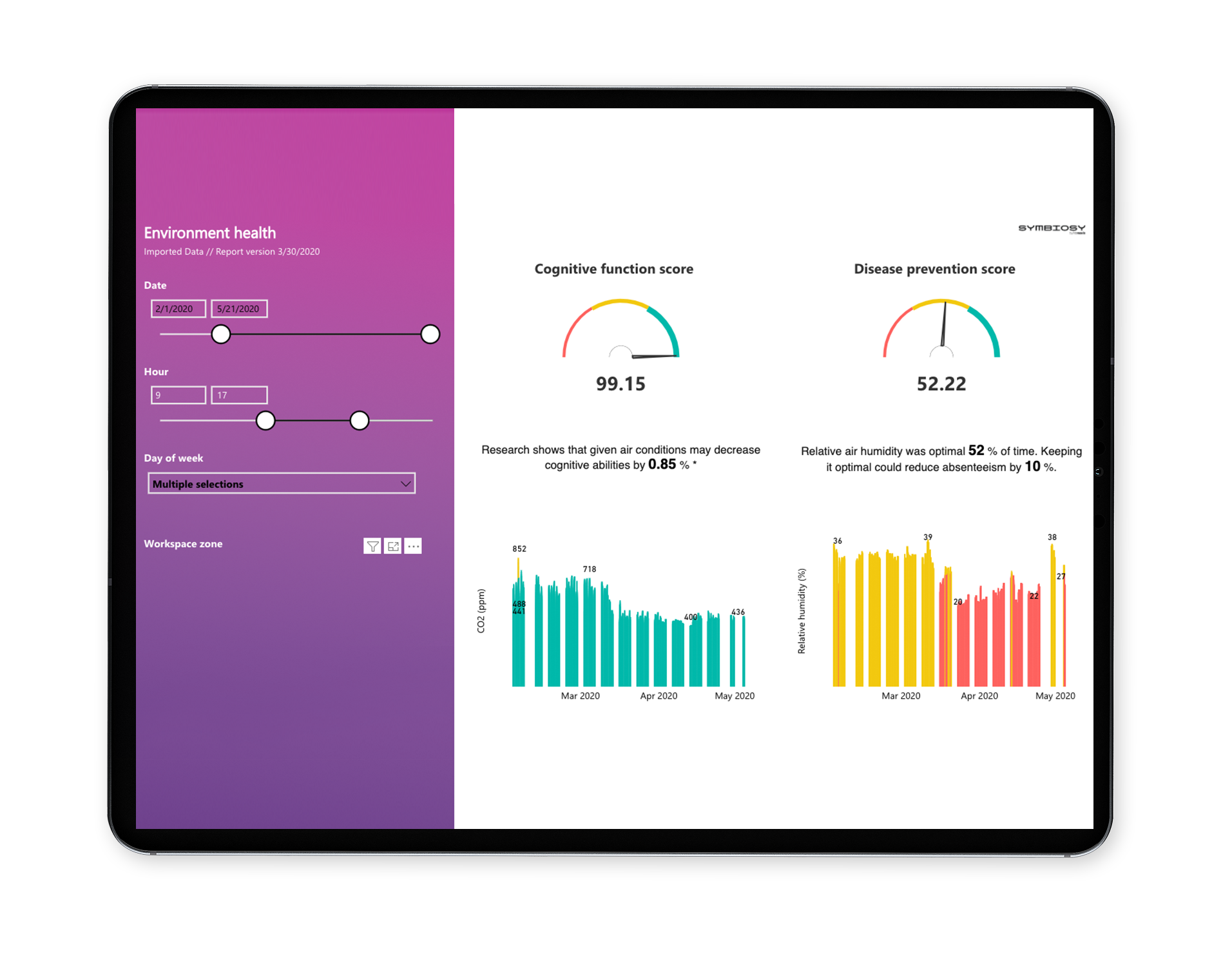 ---
Find out more about how Symbiosy can provide value
to your workplace beyond the crisis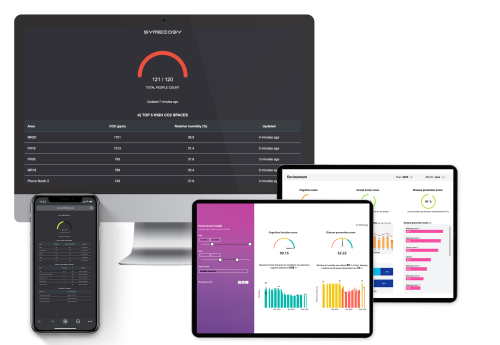 Dashboards & devices
All Symbiosy solutions use an integrated approach and the outputs, including dashboards and space heatmaps, which can be shown on any device, including common area digital signage and within a mobile or PC-hosted web browser.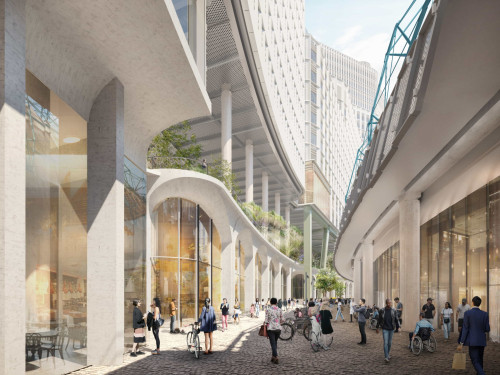 Symbiosy is part of HB Reavis' new services
HB Reavis is an international workspace provider
Developing 5 out of the 10 largest office schemes in Europe
More than 25 years of international real estate experience
Fuses a wellbeing and people-centric approach to workplace design
Symbiosy is HB Reavis' in-house created workplace technology solution
---
Committed to data security
Symbiosy's Safe & Healthy package is fully anonymous – so, no personal data is captured or stored at any time.
The Premium Workplace solution has successfully undergone rigorous GDPR compliance testing.
Premium Workplace – User Privacy Protection (GDPR):
Restricted access to personal data
No analysis of personal data
No individual-level data is provided to superiors/managers/colleagues
No tracking occurs outside of the workplace
No data is stored from sensitive areas like bathrooms
Microsoft Azure hosted on European Servers
Want to know more?
Leave us your contact details and we will get in touch shortly.
"*" indicates required fields